The month of August can mean a great many things. Vacations are coming to an end, school is starting, and the lazy days of summer are beginning to fade away. Along with getting back into the grind, the days start to get shorter, the evenings cooler. And there's something about cooler weather that always makes me want to curl up with a good cozy mystery book that needs to be solved. Cozy mysteries are a great way to ease back into heavier reading after the laziness and beach reads of the summer months. So grab your blanket and a cup of tea, and let's get started.
*Disclosure: We only recommend books that we love and would read ourselves. This post contains affiliate links, as we are part of the Amazon Services LCC Associate Program and others, which may earn us a small commission, at no additional cost to you.
10. Aurora Teagarden Mysteries – Charlaine Harris
This one's for all the True Blood fans out there. Before diving into her more popular supernatural universe, Harris was solving mysteries through the eyes of Aurora Teagarden, a librarian with a knack for finding herself in the middle of mayhem and murder. If the name sounds familiar it's probably because the popularity of the novels prompted Hallmark Movies & Mysteries to turn them into a film series that's produced over a dozen films based on the character. Don't be fooled though; despite the PG-13 style of the films, the books go into quite a bit more detail about the crimes and tragedies that befall Aurora. If you're looking for a slightly more "adult" read, these are a good place to start.
Article Continues Below Advertisement
Article Continues Below Advertisement
Top Picks: Three Bedrooms, One Corpse, Poppy Done to Death & All the Little Liars
9. Hamish MacBeth Mysteries – M.C. Beaton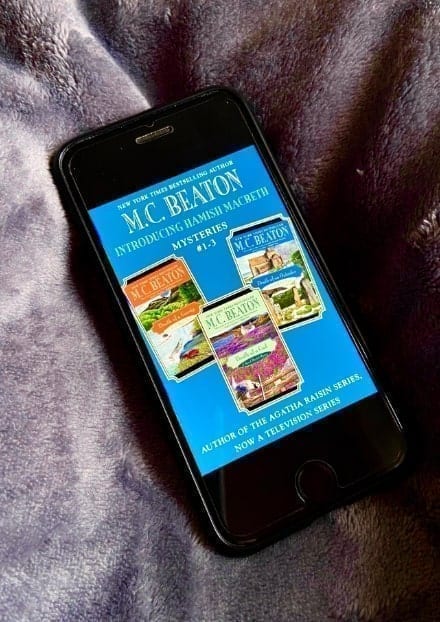 Completely unsurprisingly, the Scottish Highlands are the perfect place for murder mysteries. M.C. Beaton clearly knew this when she created Hamish MacBeth, local bobby and mystery solver of the fictional town of Lochdubh. Hamish, a rather lazy but naturally curious sort, spends his time stumbling onto murder and mysteries that need solving. Regularly outwitting the far less competent Chief Inspector Blair, Hamish works to keep the local police station open – which he happens to live in.This fun series was adapted into a television show for BBC Scotland in the late 90's, lasting 3 seasons. Unfortunately the show bore almost no resemblance to the novels and lacked a certain charm, so sticking to the books would be the best course of action here.
Top Picks: Death of a Cad, Death of a Perfect Wife & Death of a Nag
8. Magical Bakery Mysteries – Bailey Cates
There's just something about witches and mysteries isn't there? It feels like the perfect combination. Throw in some delectable baked goods and you've got a recipe for a fun read. Set in Savannah Georgia, the series follows protagonist Katie as she moves into town and opens up a bakery with the help of her aunt & uncle. But of course, there's a catch: Katie is just discovering that she's a witch. Bailey Cates mixes in a little romance and murder to her stories for good measure. The result? A rich & inviting series that pairs well with cozy evenings spent by the fire. Side note: if the bakery in the novels were real I'd be there Every. Single. Day.
Top Picks: Some Enchanted Eclair & Potions & Pastries
Article Continues Below Advertisement
Article Continues Below Advertisement
7. Miss Marple Mysteries – Agatha Christie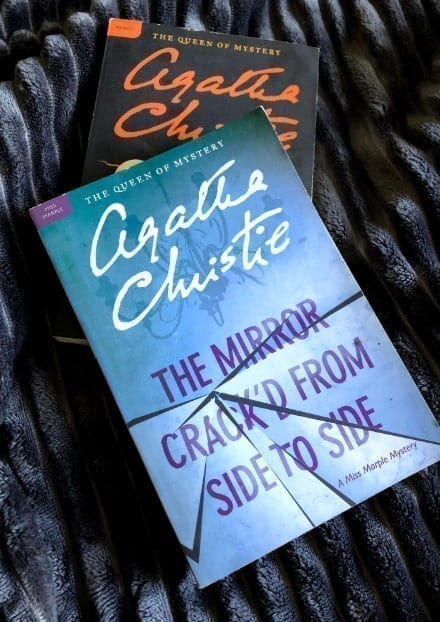 Oh, come on. How could I not include the quintessential cozy mystery book detective herself? Agatha Christie basically coined the market on fun capers; everyone since has been influenced by her in some way shape or form. While her character of Hercule Poirot is decidedly more well known (see Murder on the Orient Express & Death on the Nile) I've always found Miss Marple to be the "cosier" of the two sleuths. Could be the charming small town setting of St. Mary Mead, or simply the elderly detective herself. She's intelligent, proper and focused despite her characters' advanced age, making Jane Marple's world the perfect one to get lost in any other time of the year.
Top Picks: A Murder is Announced & The Mirror Crack'd From Side to Side
6. Meg Langslow Mysteries – Donna Andrews
I picked up my first Meg Langslow mystery years ago when my mom decided to grab the first few books in the series, and I've been reading them ever since. There's just something about them that I love, and I think it stems from the lead character herself. A no nonsense heroine who's made a successful business for herself in a predominantly male profession (she's a blacksmith) and solves mysteries to boot? I love it. She may grumble about stumbling onto corpses, but Meg has the perfect mindset for the lover of the amateur sleuth. The addition of her quirky family and bird tie-ins make this series an entertaining read for many age groups.
Top Picks: Revenge of the Wrought Iron Flamingos, We'll Always Have Parrots & Swan for the Money
5. Tea Shop Mysteries – Laura Childs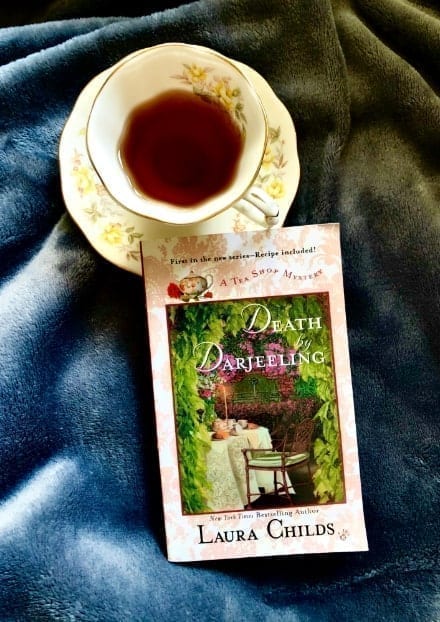 Tea, the South, and murder make a fun combination in this series set in Charleston, South Carolina. Theodosia Browning is the proprietor of the Indigo Tea Shop, and of course she also has a knack for solving mysteries. This series is full of southern charm and delicious tea, along with a heroine who will stop at nothing to bring killers to justice and serve the folks of Charleston tea and treats from her shop.
Article Continues Below Advertisement
Top Picks: Shades of Earl Grey & The Jasmine Moon Murder
4. Three Pines Mysteries – Louise Penny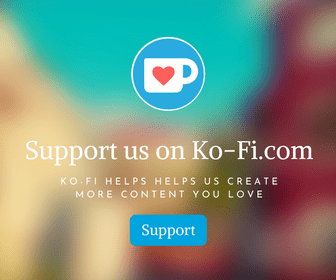 As a Quebec native, it's quite rare to find an English language novel set in my area, let alone an entire series. It's part of the reason that the Three Pines Mystery series holds a special place in my heart. Set in the fictional village of Three Pines, the books follow Chief Inspector Armand Gamache of the Surete du Quebec, the provincial police force. Gamache finds murder wherever he goes, even on vacation, though the majority of the novels take place in the village itself. Penny's writing evokes a brilliant picture of the Eastern Townships, the area that Three Pines is based on. It's quiet, idyllic and full of muder. The perfect combination for a cozy mystery if there's ever been one.
Top Picks: Still Life & The Cruelest Month
3. Flavia de Luce series – Alan Bradley
As far as cozy mysteries go, their protagonists are often adults with a penchant for finding clues. I think this is part of the reason that Flavia de Luce is such a breath of fresh air. An 11-year-old with normal pre teen problems like braces, she also happens to be a completely brilliant chemist with a knack for poisons. Crime in the small English village of Bishop's Lacey is no match for the precocious pre-teen, who puts her skills to the test as mystery upon mystery finds its way to her cozy little hamlet. Clever capers and an endearing young heroine make this series a must read for any cozy mystery lover out there.
Top Picks: The Sweetness at the Bottom of the Pie & A Red Herring Without Mustard
Article Continues Below Advertisement
Article Continues Below Advertisement
2. Booktown Mystery Series – Lorna Barrett
The fictional town of Stoneham, New Hampshire sounds like a book lovers paradise. Bookshops line the streets, each specializing in different genres. Tricia Miles is a big city girl turned small town business owner, running her mystery bookstore Haven't Got a Clue. However, Tricia finds herself stumbling onto bodies more often than not. With the help of her sister Angelica, she finds herself cracking cases and solving mysteries even more than the detectives in the books she sells. As a booklover myself, all I can say is that someone needs to build this town immediately.
Top Picks: Chapter & Hearse & Murder on the Half Shelf
1. Hannah Swenson series – Joanne Fluke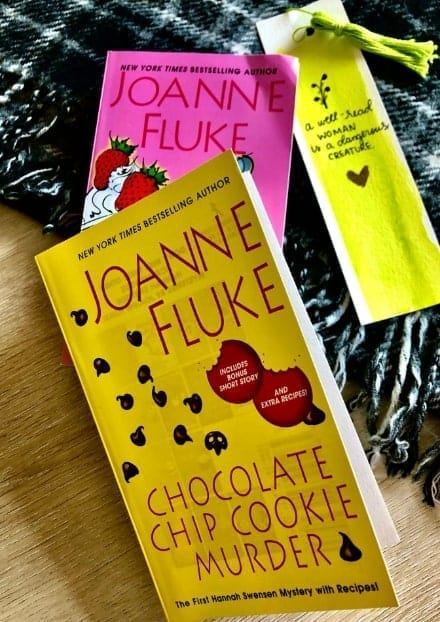 Hannah Swenson has a passion for two things in life: baking, and murder. The second one is mostly by accident. Running the Cookie Jar bakery in Lake Eden, Minnesota is no easy feat. Dodging her mother's attempts to marry her off? Even harder. But this small town has a tendency towards murder and mystery. Hannah is sharp witted and snoopy, and always manages to find herself involved in the crime solving, and she'll stop at nothing to keep her town safe… while creating delicious confections for the locals to enjoy. This charming series gained enough popularity for Hallmark to add it to it's list of Movie Mysteries as well.
Top Picks: Fudge Cupcake Murder & Peach Cobbler Murder
There are so many quirky, fun cozy mysteries out there for us to enjoy. Did any of your favourites make the list? Happy Sleuthing!
---
Article Continues Below Advertisement
Article Continues Below Advertisement