It's no secret that true crime has exploded in the past decade, making it a huge draw for nonfiction readers. Countless films, series and podcasts have dedicated their time to delving into cases of scorned lovers, mysterious disappearances, and cold-blooded murderers. However, you may not be aware that chances are half of the series you've watched or podcasts you've listened to come from research that includes reading several books written about the cases. The most popular of these true crime books? Those about killers, of course. Everyone struggles to understand what drives a mind to murder.
If you're looking to expand your horizons and pick up some of these books that your podcast hosts are always recommending, look no further! There are tons of choices to make – so much so that it can be a little daunting to a first time reader. We've sifted through the many (maybe too many? nah) true crime gems on our shelves and put together 10 quintessential true crime books for people fascinated by the mind of a killer.
Article Continues Below Advertisement
Article Continues Below Advertisement
Helter Skelter by Vincent Bugliosi and Curt Gentry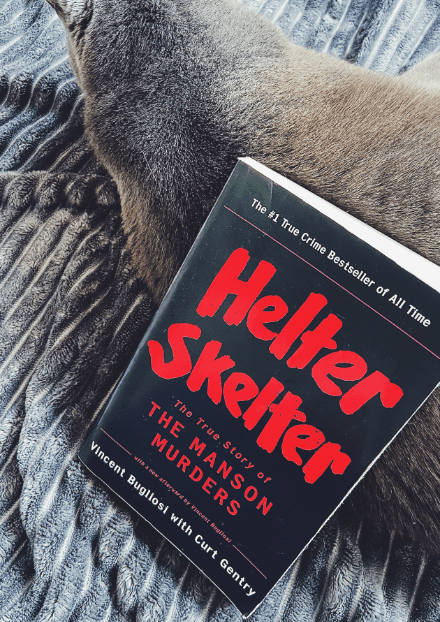 This may feel like an obvious choice, but starting with the classics is a good way to go when getting into true crime books. The Manson Family murders are famous around the world, and this book gives particular insight into the events leading up to and following the 1969 murders. Vincent Bugliosi, the prosecutor on the case, co-wrote the book with authors Curt Gentry. It's one of the best-selling true crime books ever written, and has inspired two films released in 1976 and 2004 respectively. It's a brick of a book, with so much detail and insight from the man who dealt directly with Manson and other members of the "family" during the trial. A must read if you're a newcomer to the true crime genre.
People Who Eat Darkness by Richard Lloyd Parry
This is one of those stories that makes you want to stay closer to home. In 2000, Lucie Blackman vanished while working in Tokyo. She left for a "business dinner" one evening and never returned. Her remains were found seven months later in a cave. Richard Lloyd Parry – who also lived and worked in Tokyo at the time – followed the case from the frustratingly slow investigation through the eventual trial. This is a fascinating look into the Japanese justice system, and an examination of a young woman who's life was cut short.
I'll Be Gone in the Dark by Michelle McNamara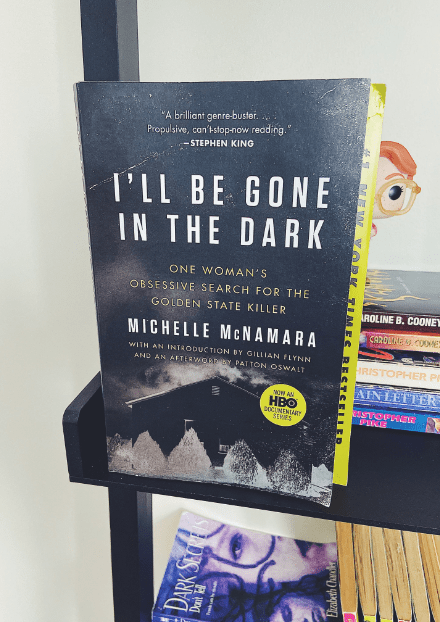 Have you ever had a conversation with someone who shares the same hobbies as you, and had an instant connection with them? Like you were meant to be friends? That's what reading I'll Be Gone in the Dark is like. A true crime masterpiece written by a fellow amateur sleuth desperate to find a monster. Michelle McNamara – who by all accounts was a down to earth and completely badass journalist, wife and mother – sadly passed away while writing the novel about her ongoing search for the man she dubbed the Golden State Killer. However, her research and writing are completely addictive, and her legacy lives on in all that she accomplished – and that I believe ultimately helped shed enough light on the case to lead to the arrest of a man who had eluded police for decades. This is a true crime book written by a true crime fan, perfect in every way.
Article Continues Below Advertisement
Article Continues Below Advertisement
The Stranger Beside Me by Ann Rule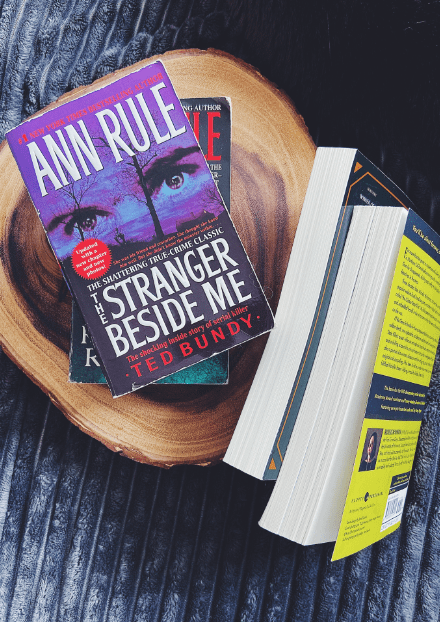 The queen of true crime published many great novels throughout her career, but I would be remiss not to include the novel that started it all. In the 1970s Rule volunteered at a suicide hotline. While there, she met a young, charming and seemingly caring colleague named Ted Bundy. Her up close and personal account of their friendship as well as dive into Bundy's crimes and the aftermath make for one of the most page turning true crime novels I've ever picked up. Ted Bundy has gone down in history as one of America's most infamous monsters, and you'd be hard pressed to find true crime books about his life that will affect you more.
Mindhunter by John Douglas and Mark Olshaker
No, this isn't just on the list because of the hugely popular Netflix series, even though it is fantastic. If you're interested in books about serial killers it stands to reason that you'd be interested in the idea of criminal profiling and understanding the mind of a murderer. This book is about the man who started it all. John Douglas spent years with the FBI interviewing convicted killers, creating personality profiles and speaking to the likes of Edmund Kemper, David Berkowitz and Charles Manson. Be prepared for a story about a man who did fascinating things for the world of criminal profiling.
In Cold Blood by Truman Capote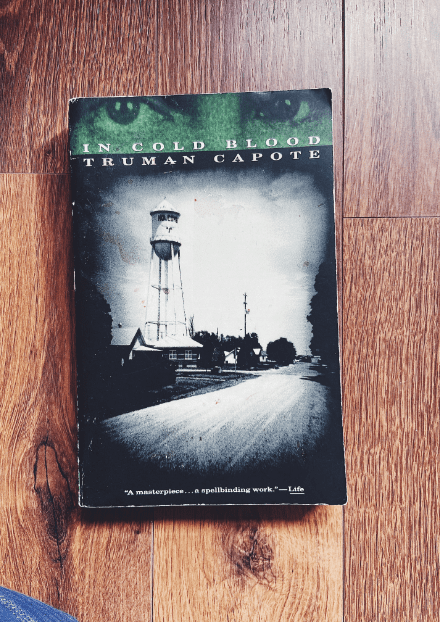 You'd be hard pressed to find a list of true crime books to check out that doesn't include this genre-defining novel. In 1966, Capote published what many consider to be the first true crime novel ever (though this was actually originally done in 1957 by Argentinian writer Rodolfo Walsh), which documented the 1959 murders of four members of the Clutter family of Kansas. He made the trip to Kansas, interviewing several of those close to the family, and eventually following the arrest of those responsible and the trial. Capote's work reads like a terrifying piece of fiction, and will remain a staple of the genre for years to come. You won't be disappointed.
Article Continues Below Advertisement
The Devil in the White City by Erik Larson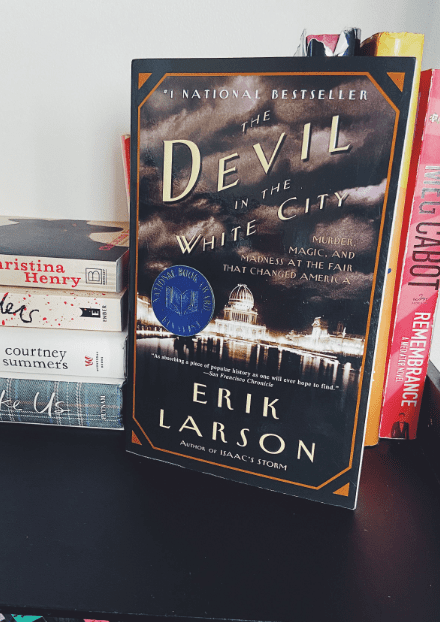 For the lover of murder and history. Larson tells the story of the inception and construction of the World's Fair in 1890s Chicago. Unbeknownst to the architects, law enforcement and the city itself, something much darker was taking place in the city, possibly going undetected under the grandiosity of the fair. If American Horror Story piqued your curiosity about H.H. Holmes, this true crime book will give you the deepest dive that you could want. It's beautifully detailed and well written, and gives the reader an in depth look at the spectacle that was the World's Fair. Fun fact, there's apparently a series based on the book in development at Hulu from Leonardo DiCaprio and Martin Scorcese – I'm here for it.
Chase Darkness With Me by Billy Jensen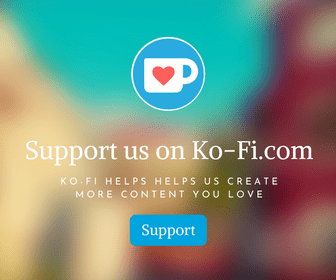 True crime podcast aficionados may know about this one. Billy Jensen is a journalist and podcast host, who became fed up with cold cases after his friend Michelle McNamara (author of I'll Be Gone in the Dark) passed away. After over a decade of unsolved cases, he decided that enough was enough. It was high time to catch some killers. In Chase Darkness With Me, Jensen dredges up the cases that have frustrated him most, and invites his readers to follow the breadcrumbs with him. Lovers of true crime books rejoice! Side note: check out Jensen's widely successful podcast The Murder Squad, hosted with retired detective Paul Holes – another investigator who worked tirelessly on cases such as the Zodiac Killer and the Golden State Killer. Quite the pairing.
American Predator by Maureen Callahan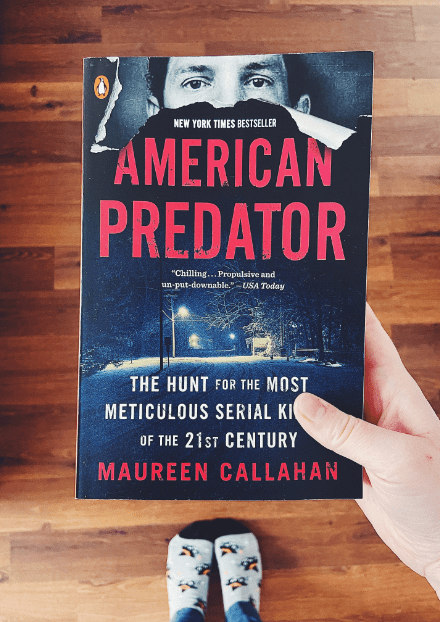 This chilling true crime tale sheds light on serial killer Israel Keyes, an insanely meticulous yet not incredibly well known monster who is believed to have committed crimes all across the United States. Burying what were called "murder kits" at an earlier time, Keyes would return to an area and dig up his kit, using it to commit unspeakable acts against his victims. There are other crimes that he is suspected of, however Keyes avoided certain confessions by committing suicide in prison while awaiting trial. Maureen Callahan takes a long look at his detailed orientation and ability to evade authorities for over a decade.
Article Continues Below Advertisement
Article Continues Below Advertisement
Columbine by Dave Cullen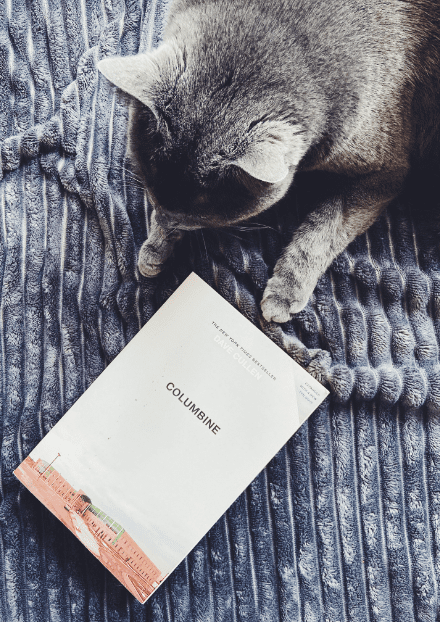 Columbine High School will forever live in infamy for the terrible shooting that took place there in April of 1999. The attack and its aftermath were so infamous in fact that it caused much tightening of policies regarding schools and gun violence, including the introduction of the Immediate Action Rapid Deployment tactic by law enforcement, in order to better prepare first responders for similar situations. Journalist Dave Cullen spent ten years researching and examining the shooters and the attack itself, a feat that pays off in spades in this gripping account. As far as true crime books go, this isn't one to miss.
These books take some deep dives into the mind of many of the world's most notorious killers. If you're looking for true crime books to get you started in this sub genre. Stay safe, and enjoy!
Article Continues Below Advertisement
Article Continues Below Advertisement