Social injustices. Coverups. Public shaming. Not all true crime books are strictly about murder you know. Continuing our coverage for nonfiction month, we're taking a look at several of these issues. Our previous list took a look at specific killers and the crimes that they committed. This time, we're taking a look at stories about severe injustices that have been committed. Some are fascinating, some are sad, and all are important stories that need to be told.
Devil's Knot by Mara Leveritt
If you're a true crime fan, you may have heard of the trio of boys known as the West Memphis Three. In 1993 three young boys went missing from their neighborhood in West Memphis Arkansas. The following day they were found in the woods nearby, brutally murdered. A combination of general prejudices – as well as the "satanic panic" that was rampant in certain parts of America at the time – led to the arrest and subsequent conviction of Damien Echols, Jason Baldwin and Jessie Misskelley, three teenagers considered outsiders in the heavily religious community. Devil's Knot chronicles the crimes as well as the convictions of the three men based on very shaky evidence, and proposes a possible alternate killer. It's a wild case – beyond the true crime books on the subject you can also check out the 3 part documentary films from HBO, Paradise Lost.
Article Continues Below Advertisement
Article Continues Below Advertisement
The Innocent Man by John Grisham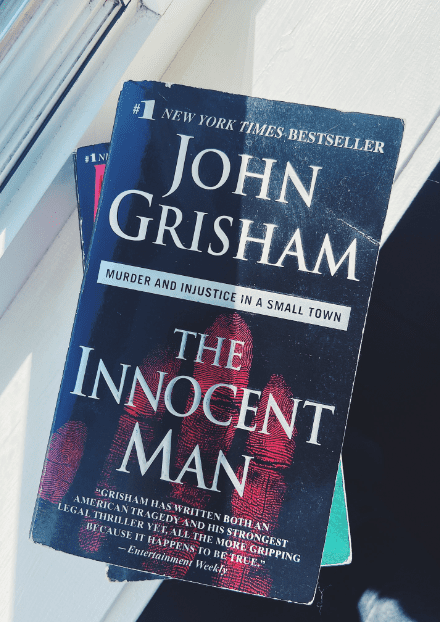 John Grisham may be king of the legal thriller, but in 2006 he published his one and only true crime book to date. The Innocent Man documents the wrongful conviction and subsequent exoneration of Ronald Williamson and Dennis Fritz, who were accused of the 1988 rape and murder of Debra Sue Carter in Ada Oklahoma. Grisham seamlessly chronicles their time in prison on death row as well as their exoneration with the help of the Innocence Project. This case has many a sad aspect to it, including Williamson's health struggles and eventual death only a few years after his release, as well as certain side plots bringing new light to other men who have been falsely convicted of rape and murder and are currently still serving time in prison. It's an emotional account, and one that's well worth a read.
The Blood of Emmett Till by Timothy B. Tyson
In 1955, Emmett Till – a 14 year old African-American boy – was brutally beaten and murdered after having been accused of making lewd advances towards a white woman at a grocery store. A few days later, her husband and his brother kidnapped Emmett and killed him in retaliation. The men were arrested and subsequently deemed innocent by an all white jury. The case drew worldwide attention, and prompted national attention regarding racism in the U.S., as did his mother Mamie and her fight for equal rights for Black Americans. Decades later, Timothy Tyson would research the case in depth and track down the woman from the grocery store, uncovering the extent of the lies and injustices in the murder of a young boy just beginning to live his life. It's rough, even by the standards of true crime books, but a brilliant look into racial injustice and its impact on Americans – injustices that are still apparent today.
The Poisoner's Handbook by Deborah Blum
Beautifully stylized and featuring fascinating facts, The Poisoner's Handbook takes readers to 1920s New York, and the beginnings of forensic medicine. Poison was a rampant problem during the jazz age, and chief medical examiner Charles Norris – along with toxicologist Alexander Gettler – would document the astounding number of chemical cases that they were sent to investigate. Science lovers will be enthralled by the examiner's discoveries, and any lover of a classic, old-timey mystery is swept away into another era when bootleggers thrived and poison was everywhere. True crime books about forensic medicine exist because of the kinds of work that these men pioneered.
Article Continues Below Advertisement
Article Continues Below Advertisement
The Lazarus Files by Matthew McGough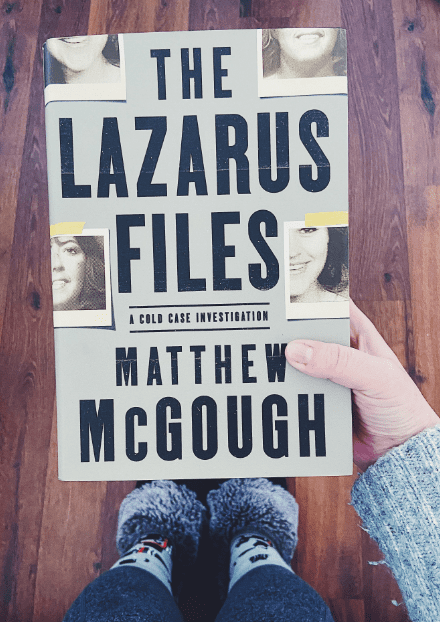 A cold case investigation is always an attention grabber, but this story gives new meaning to the word injustice. In 1986, Sherri Rasmussen was murdered in her home. The LAPD investigated the case solely as a burglary gone wrong, and refused to listen to any other information provided by her family. Years later, DNA evidence would reveal that one of Los Angeles' finest was at the heart of this crime, and that the murder could have been solved decades earlier. Corruption reigns in this meticulously researched novel that picks away at the corruption of the justice system, and gets to the truth of a terrible crime.
The Suspicions of Mr. Whicher by Kate Summerscale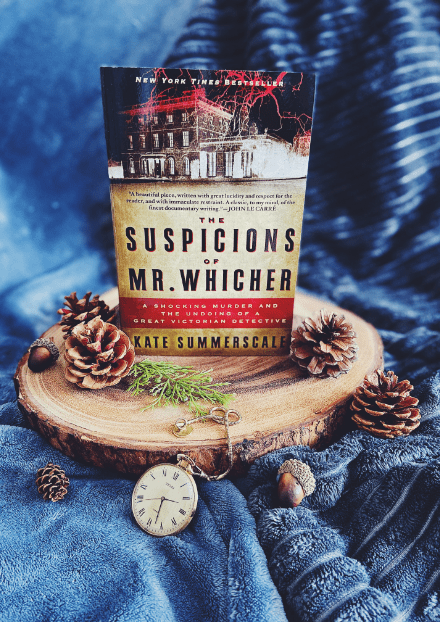 Believe it or not, detectives have not been around forever. In fact, in 1860 they were a relatively new invention of law enforcement. When a three year old boy was found murdered, London sent their best detective to investigate: Jonathan Whicher. One of the most famous detectives of all time, Whicher has lived on through his inspiration of fictional detectives we read about today. A perfect Victorian style thriller, this novel delves into Whicher's life and his return from shame several years after his initial humiliation. As far as true crime books go, this story is the kind to inspire generations to come afterwards. If you enjoy The Alienist or Agatha Christie stories, this one's for you.
The Five by Hallie Rubenhold
It's been over 100 years since one of the most infamous killers of all times preyed on the women of Whitechapel. Despite never having been caught, countless essays, books and newspaper articles exist about the man known as Jack the Ripper. However, the 5 women he brutally murdered are often pushed aside, lumped together in the unfavourable prostitute category and forgotten. Historian Hallie Rubenhold delves into the fascinating lives of these women, peeling back the layers of misogyny to present the truth of their stories. It's a brilliantly written and researched work, and this reader believes it should go down in history as one of the best true crime books out there.
Article Continues Below Advertisement
My Dark Places by James Ellroy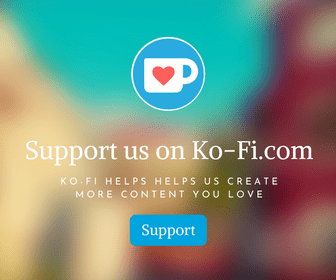 When writer James Ellroy was 10 years old, his mother was murdered and dumped on a road in Los Angeles. Ellroy spent years avoiding her story, never able to come to terms with her death. This novel is an exploration of his darkest memories, as well as an investigation – with the help of a dedicated detective – into what happened to his mother all those years ago. An incredibly sad story, but one that is certainly important to tell.
Death in the Air by Kate Winkler Dawson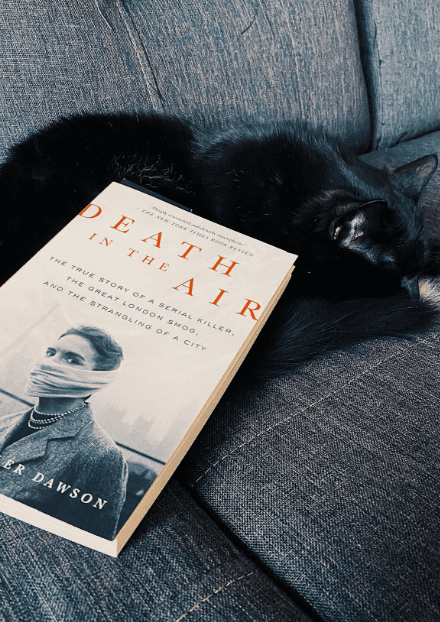 If you've watched The Crown, you may think you know a little something about the Great London Smog of 1952. However, Netflix didn't even begin to scratch the surface of this tragedy, or the lengths that the government would go to cover up their mistakes. Something that no one knew however, was that another sinister force – this one human – was making his way through the city, selecting victims and using the cover of the smog to aid him in his atrocities. Kate Winkler Dawson weaves together the narratives of both of these killers, one from his poor London flat, the other enveloping the entire city. People searching for true crime books with cover ups and botched investigations need look no further.
Lucky by Alice Sebold
This memoir is poignant and powerful, but not for the faint of heart. Alice Sebold is perhaps most well known for her bestselling fictional tale, The Lovely Bones. This nonfiction story however, may be her most important. As a college freshman, Sebold was brutally raped and beaten near her campus. Lucky chronicles her changed relationships with friends and family, and her ultimate triumph in aiding to identify and convict her attacker. On the list of true crime books, Sebold's story is a powerful account of something that happens to this day to too many women across the world. Her story is a tragic one, but also full of hope and triumph over adversity.
Article Continues Below Advertisement
Article Continues Below Advertisement
And there you have it. Did we pick any of your favourites? What true crime books are on your list? Happy digging sleuths, and as always happy reading!
Article Continues Below Advertisement
Article Continues Below Advertisement