The days are shorter and the nights are longer. The snow is falling steadily throughout the day – winter is here! Now that we've officially arrived in the most wonderful time of the year! With cold, snowy winter evenings comes the search for new winter books to curl up with. These five choices all have plenty of snow, darkness, and warmth to be found between the pages. Take a peek below for some snowy inspiration to read while hiding under your blankets.
*Disclosure: We only recommend books that we love and would read ourselves. This post contains affiliate links, as we are part of the Amazon Services LCC Associate Program and others, which may earn us a small commission, at no additional cost to you.
Article Continues Below Advertisement
Article Continues Below Advertisement
5. The Bear and the Nightingale by Katherine Arden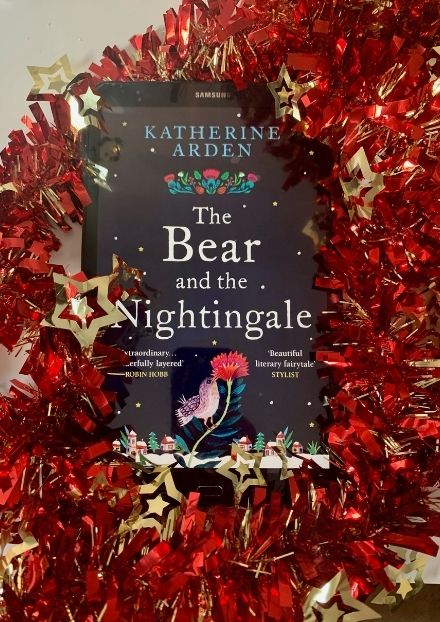 Set in Russia deep in the wilderness where winter seems to drag on most of the year and the snow piles up higher than the eye can see, we meet Vasilisa. She's grown up on fairy tales and the whispers of the spirits that live in her house. What people claim are superstitions, Vasilisa knows in fact are real and affect their everyday lives. Her favourite of all of these is the story of the Frost, a winter demon who comes to claim the souls of those who have passed away.
As she grows up with these tales, Vasilisa looses her biological mother. Eventually her father goes to the city and comes back with a new wife, one who hates these stories and refuses to allow them in the house. But the suppression of these stories slowly begins to cause chaos within the home, and calls forth something that Vasilisa and her family never expected. I've given this book love in the past, and I stand by my assessment of its snowy, cozy winter atmosphere. 
4. The Girl who Drank the Moon by Kelly Barnhill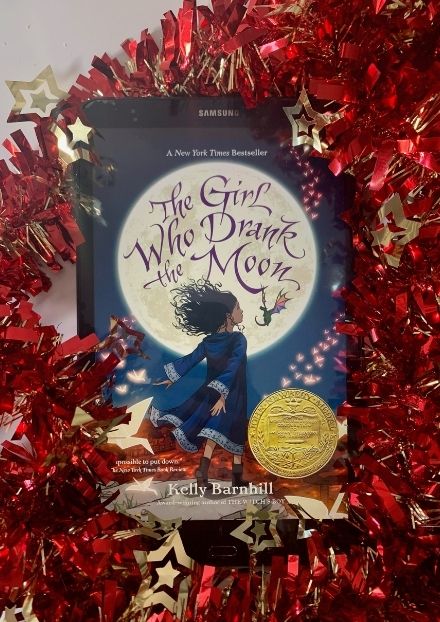 The people of Protectorate are superstitious and think the worst of witches. Believing them to be cruel and harsh, they never realize that Xan, the witch in the woods outside of their town is kind, gentle and caring. By her side is a little dragon companion, and a swamp monster who help her out.
Every year the village sacrifices a baby to the witch so she will leave their village alone. And each year Xan takes the babies to a town on the other side of the forest in the hopes they will thrive with a family that loves them. On the journey to their new village, Xan feeds and nourishes the babies using the starlight.
Article Continues Below Advertisement
Article Continues Below Advertisement
One year she accidentally pulls nourishment from the moon instead of the starlight, and she fills the baby with a wild magic. Because of this error, Xan decides to raise the child as her own. Naming the baby Luna, Xan locks her magic deep inside of her to protect her from the dangers that surround them in the forest. However, once Luna is 13 her powers start to bubble up to the surface, And Xan is far away…
This book has won many awards, one being the John Newbery medal. Winter books keep the critics as well as readers happy all year long!
3. The Winter People by Jennifer McMahon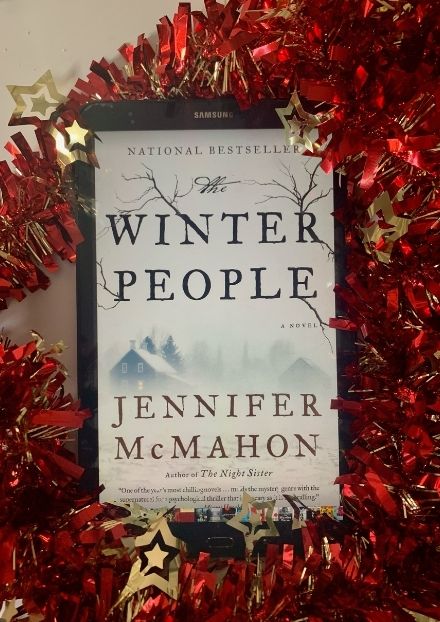 The town of West Hall located in Vermont is a spooky and suspicious place to live. The most mysterious disappearance is by far that of Sara Harrison Shea, who first vanished in 1908 and was later found dead in her own field just a few months after her daughter had also died under strange circumstances.
In present day, Ruthie lives in the very house where Sara and her daughter were found dead. Ruthie lives there with her mother Alice as well as her younger sister. One day, Alice up and disappears, and Ruthie is left to find her without any help or support. While trying to locate her missing mother, Ruthie finds an old diary, a diary that belonged to Sara Harrison Shea.
Article Continues Below Advertisement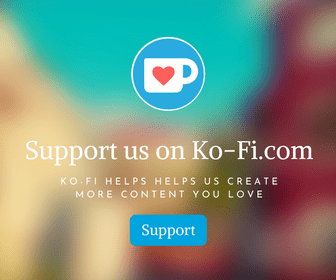 As she searches high and low for her mother, Sara realizes that she is not the only person who is looking for a lost loved one. And it seems like history is repeating itself once again…
2. Wintersong by S. Jae Jones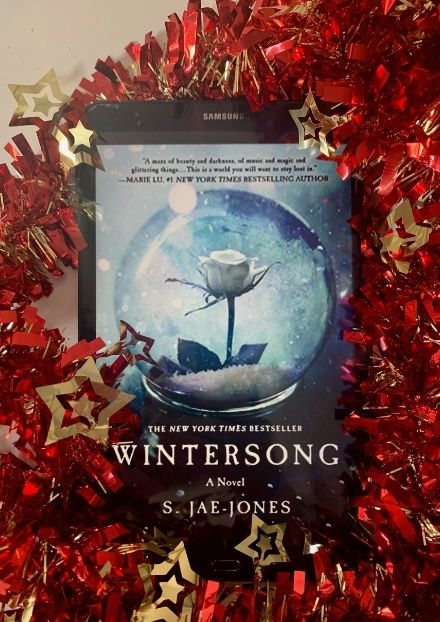 The Goblin King- the stories say that he is as beautiful as he is dangerous. He has been a figure of utter fascination to Liesl all her life. He has been a sort of muse to Liesl and inspiring her musical compositions. Now that she is eighteen, she is expected to help run her family's inn. As responsibilities pile up and the world catches up with the young woman, she feels as though the adventure she has longed for keeps getting pushed further and further from her grasp.
Now, it is the last night of the year and the Goblin king is said to be out and searching for his bride. Liesl's sister goes missing, and it's up to the plucky heroine to find her. Going underground to the Goblin King's kingdom she is determined to find out who stole her sister. Winter books with added folklore are always a great choice for this time of year.
Article Continues Below Advertisement
Article Continues Below Advertisement
1. Frostblood by Elly Blake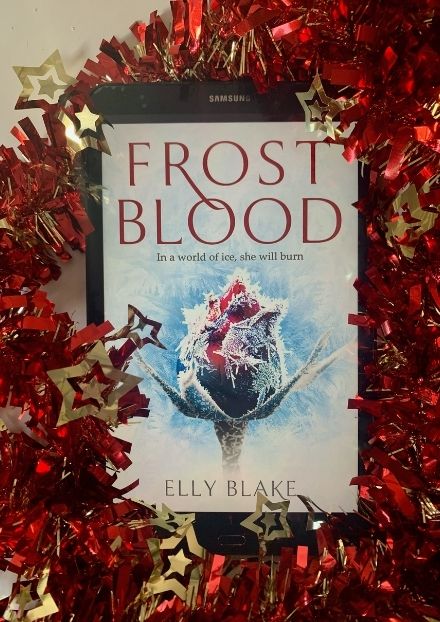 Firebloods and Frostbloods are polar opposites in every way.
The Frostbloods are the ruling class and have been ever since Ruby was born; as luck would have it Ruby herself is a Fireblood and not a Frostblood. When Ruby's mother dies while protecting her, she goes into hiding. But when the rebels come to her and demand help, she finds that she now is forced into helping the rebel Frostbloods overthrow their blood thirsty king-and Ruby herself is seeking her own revenge.
She trains with the rebels and starts her journey towards her vengeance. But then she is captured and forced to participate in the King's battle to the death. Frostbloods versus Firebloods in a gladiator style form of entertainment for the King himself…
Each one of these winter books have a certain appeal to them that reflects the winter weather that has found its way to us. From snowy Canada to the mild winters of the Midwest, these winter books are great to read when you just need something to spark a light of adventure and fantasy within yourself.
---
Article Continues Below Advertisement
Article Continues Below Advertisement