Kazuo Ishiguro is a Nobel Prize-winning author for his collection of work spanning 12 books, and little known is his dabble at screenplays (he was also nominated for an Oscar in 2023 for best-adapted screenplay for the film Living). As any writer does, Ishiguro has a specific style of writing, even though his collection of work spans several different genres from a re-envisioned future with robots living among us, to a past where organ donations were made through genetic farming of people, to the not so simple life of a butler post WWII.
What his narrators have in common is their excellent use of description and close attention to detail even though no book resembles the other, the narrators tell very intentional stories to give the reader small clues into the big picture. For some people, it can be difficult to digest because you start to think, where is this going? And just as causally as the previous page was written, the narrator drops a giant bomb onto the story that sends everything reeling.
Article Continues Below Advertisement
Article Continues Below Advertisement
If you approach Ishiguro books with this knowledge, each read is like picking up the small clues in preparation for the big twists. But without it, it is easy to get distracted from the narrator's true intentions.
RelatedThe Best Gothic Books of All Time: A Definitive List
Follow this guide to get into Kazuo Isihguro's collection of work if you are just getting started with his books. In this order, you can lean into his writing style in an exciting way that makes you eager to read what is next on the list. Another exciting aspect of Ishiguro's book is his range in genres, from time-period-specific sci-fi to slow-burning dramas, there is a book for every interest.
5. Klara and the Sun (2021)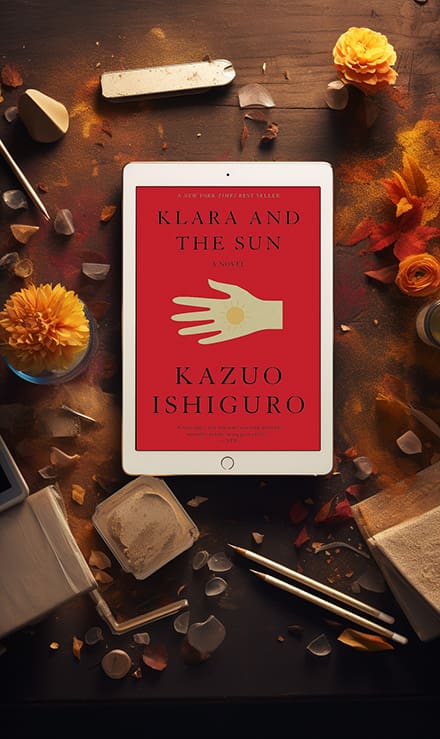 Yes, it might seem a bit backward to start with the author's most recent book, but it is by far the most captivating for modern audiences and the average interest. This is one of his works of futuristic science fiction, as the book takes place at some point in the near future, and our narrator is a robot who was designed to be an in-house nanny and childcare companion. Her name is Klara, and her story begins in the window shop of the store where she is waiting to be taken home by a child and their family.
Even from the window sill of the store, Klara begins to notice two very important things: how humans interact, and she forms a very special perception of the importance of the sun.
Article Continues Below Advertisement
Article Continues Below Advertisement
The number one reason this book should be your first if you are new to Ishiguro's style is there are no dull moments and the hints about what is important are much more obvious than in some of his previous novels.
Plus, the futuristic element and commentary on not only human nature, but the future of the human condition is something that modern society is not just talking about, but nervous about the future. This book will be difficult to put down, and even though it takes a lot of twists and turns, as well as presents shocking dialogues that don't get revisited, you will keep reading until the end in hopes of it all coming together.
4. Never Let Me Go (2005)
By far one of the most famous books by Ishiguro is Never Let Me Go, which was also a feature film in 2010 starring some of the generation's favorite actors (Carrie Mulligan, Keira Knightly, and Andrew Garfield all as young adults).
What begins as a young narrator, Kathy, recalling her time growing up in an elite boarding school and the strange things that she and her classmates remember that only make sense to them now as adults, becomes something much greater.
Article Continues Below Advertisement
As Ishiguro does so well through his narrators, he provides you with just enough information to stay intrigued but still fill your mind with doubts. What is the true meaning behind the boarding school and why is the future of its pupils so different and defined? This is where a slight science-fiction element ties into the novel although the time frame is in the 50s and 60s, it is a reimagined past and a view of what humankind could be.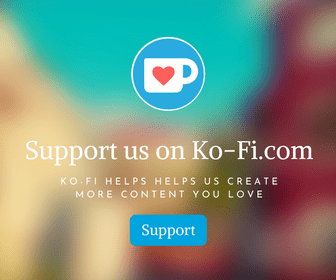 While Klara and the Sun has similar elements of suspense, Never Let Me Go is without a doubt the most popular book by the author for its intriguing story, characters, and testament to humankind.
3. A Pale View of Hills (1982)
Often overlooked is Ishiguro's first novel, A Pale View of Hills but it offers incredible insight into his collection of works on many levels. First of all Ishiguro himself was born in Japan, but lived most of his life in the U.K., and his main character in the book is a Japanese woman who immigrates to England later in her life. This book ties in interesting self-dialogue from the author about his dual identity as Japanese and English, as well as how the history of WWII Japan influenced the everyday Japanese person, in a time when American and outsider influence changed modern Japan and influenced cultural shifts.
RelatedBegin At The Beginning: 5 Best Opening Lines in Classic Literature
Article Continues Below Advertisement
Article Continues Below Advertisement
As most of his books do, there is an eerie ghostly element that almost feels supernatural in conversation with the topic of suicide (trigger warning this topic is brought up several times in the book), as well as the divine femininity of power and cultural shifts in power in different nations.
A Pale View of Hills is a great read to get into Ishiguro's style of writing because the ordinary stories of a young woman reveal hidden messages, small actions that speak louder than words, and reflect choices that change one's path.
2. The Remains of the Day (1989)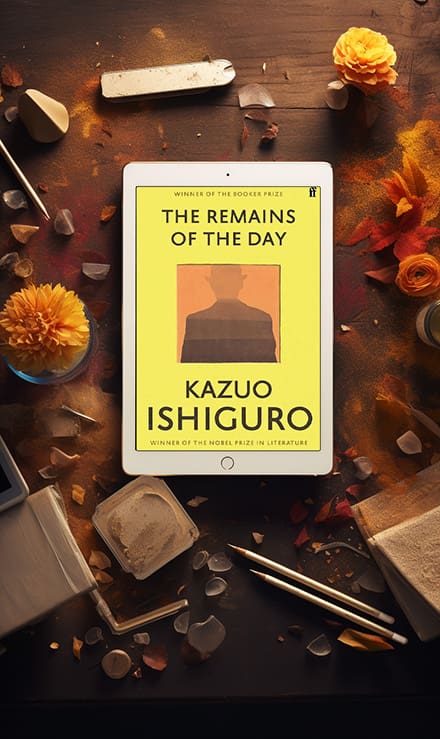 The Remains of the Day is a book by Ishiguro, exclusively for his fans. The book has a very famous 1993 film adaptation as well starring Anthony Hopkins and opens with the protagonist who is a butler in a wealthy English Estate and he reflects on his career as a distinguished butler who took his trade very seriously. When the house changes ownership in a post-WWII era, this butler struggles with the changing times and takes a road trip through the countryside in hopes of finding his ground again.
People rave about this book, and while it is worth the wait do keep in mind it will take time to get to the climax you are waiting for. Ishiguro is known for having stories that say so much without so much happening in a scene, and that is particularly true with The Remains of the Day. An expert-level book if you are a fan of the author, think of it as a reward for making your way through his collection of work.
Related10 Science Fiction Subgenres: A Walkthrough
1. The Buried Giant (2015)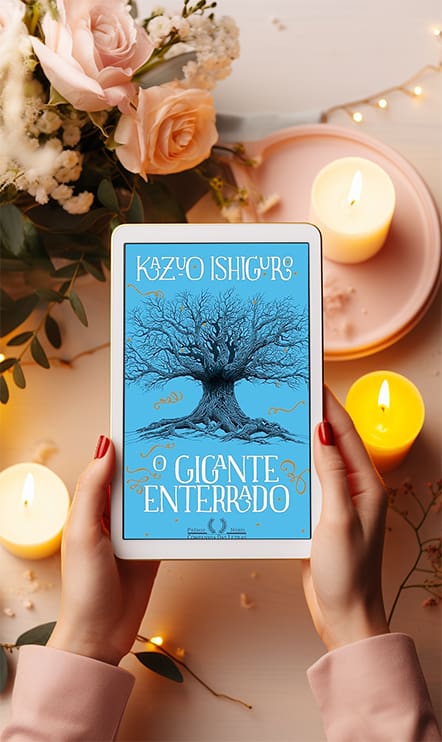 Whereas The Remains of the Day and Never Let Me Go are undoubtedly the most famous books in Ishiguro's Nobel prize-winning collection, The Buried Giant is another window into a world reimagined. As Never Let Me Go reveals a world that utilizes genetic engineering to solve the issue of organ donations and the moral compass of a world that no longer suffers from chronic illness, The Buried Giant is about a world where people can no longer retain long-term memories.
Our protagonists are an elderly British couple, and in their world without long-term memories, an entire life can be forgotten by those who lived it. The couple learns in the past they may have had a son, and their story begins when they decide to go and look for him. Of all of Ishiguro's novels, this is marked as a fantasy genre, making it the perfect read for anyone who is a fan of fantasy and interested in taking on the collection of work.
Article Continues Below Advertisement
Article Continues Below Advertisement