Going from book to movie can be a complicated process. Adapting classic novels for the screen is a huge gamble. The more people who love the novel, the more people there are to criticize the movie. And its difficult to pack everything that is in a novel into a less-than-2-hour-long movie, while still managing to captivate an audience. No matter how you do it, someone will be there to criticize the result.
A few on movie adaptations of classic novels have been successful, though. While they do not encompass everything that the classic novel is, these movies did manage to pull off the adaptation is a way that was enjoyable.
Article Continues Below Advertisement
Article Continues Below Advertisement
But first: what is a classic novels? Classic novels needs to reflect truth, beauty, life, and arts. It has to have a high artistic quality (keeping in mind the time period when it was written) and can be appreciated for the way it is structured. Which means, the best adaptations for these novels must include all of the above, and fully transfer what the book had inside it to what is shown on screen.
We've compiled a list of the 8 best movie adaptations of classic novels for you to discover. While there are a ton of novel/book adaptations to the big screen, many of them leave out too much information or change key components of the characters. While these adaptations below are not perfect and the book is still the better medium to have, these films truly do their source material proud.
*Disclosure: We only recommend books that we love and would read ourselves. This post contains affiliate links, as we are part of the Amazon Services LCC Associate Program and others, which may earn us a small commission, at no additional cost to you.
Article Continues Below Advertisement
Article Continues Below Advertisement
8. The Lord of the Rings (2001-2003)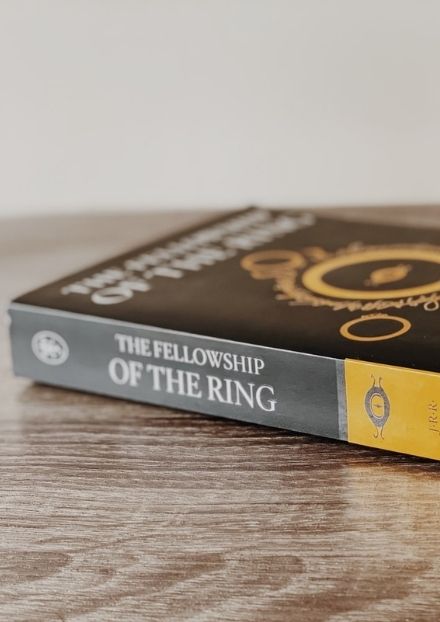 A classic film and a classic read. The Lord of the Rings trilogy is a fundamental to read for fantasy lovers. Classically long, and filled with description after description of the wild world of Middle-Earth, these books created the checklist for a fantasy book. But the film adaptations, courtesy of a tireless Peter Jackson, are just as exciting to watch. Filled with vivid details and staying true to the original story, the films took the world by storm. The LOTR trilogy won numerous awards and were highly praised for their visual effects brought all of Middle-Earth to life.
7. Dune (2000/2021)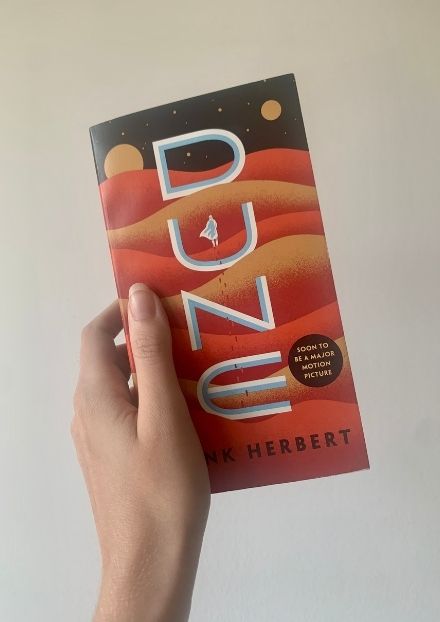 Another great classic sci-fi read that checks all the boxes for science fiction aficionados. Sprawling, descriptive and chock full of details, Dune is a staple of the genre. A mini-series adaptation was originally broadcasted in 2000, and a highly anticipated, all star adaptation from celebrated filmmaker Denis Villeneuve is due to hit screens in October of 2021. Early buzz is all positive, indicating that this will be a great adaptation of Frank Herbert's epic.
6. The Great Gatsby (2013)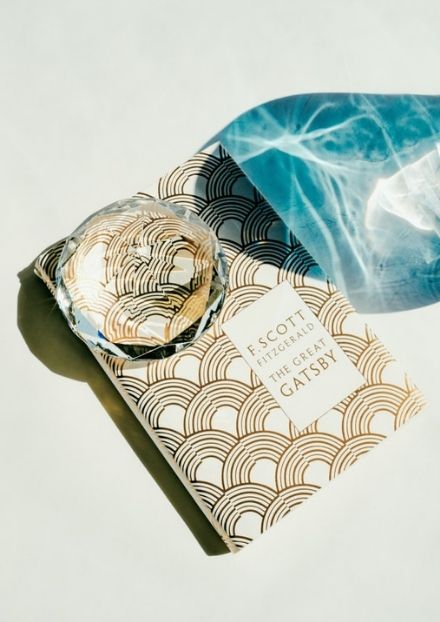 After first reading this book in high school-as many folks before me-I was very excited to see the 2013 film. It did not disappoint. I was immediately enamored with the films performances, visuals and its soundtrack. Not everyone was as much of a fan, as the film does contain a few differences from book to movie (hello, missing romance between Jordan and Nick…) however Leonardo DiCaprio's Jay Gatsby was perfection. Despite certain differences and missing elements, Gatsby captures the essence of the jazz age for a modern audience, making it an entertaining watch for all audiences.
Article Continues Below Advertisement
5. Pride and Prejudice (2005)
If there's ever been an iconic Jane Austen adaptation, it's this one. Sure, certain changes they made were to help boost the movie viewing to a more modern audience. They did take away a few classic lines of Elizabeth's, such as "Till this moment, I never knew myself" which downplayed a woman gaining power in recognizing herself. However, a more modern audience already assumes that a woman has more freedom than when the book was published, so the filmmakers creative license pays off in these cases. Also, Keira Knightley is a queen. That is all.
4. The Three Musketeers (1993)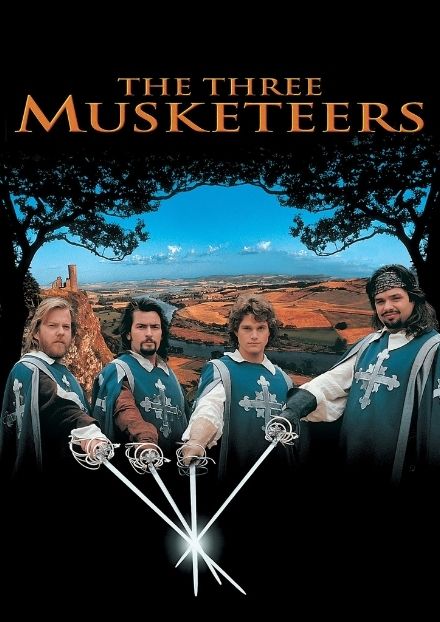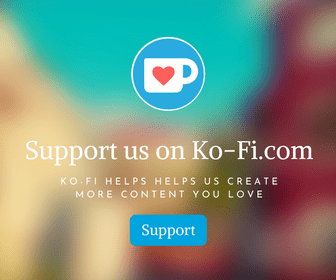 Ok, this may seem like an odd choice, but add a healthy dose of nostalgia, and a whole slew of other less than stellar adaptations, and you get this fun 90's throwback. There are some hefty deviations from Dumas' original novel, but with this cast it's difficult to be mad about any of it. This could be due to having watched The Three Musketeers years prior to reading the book, but at the end of the day it's pure entertainment, and really isn't that why we watch movies?
3. Les Misérables (2012)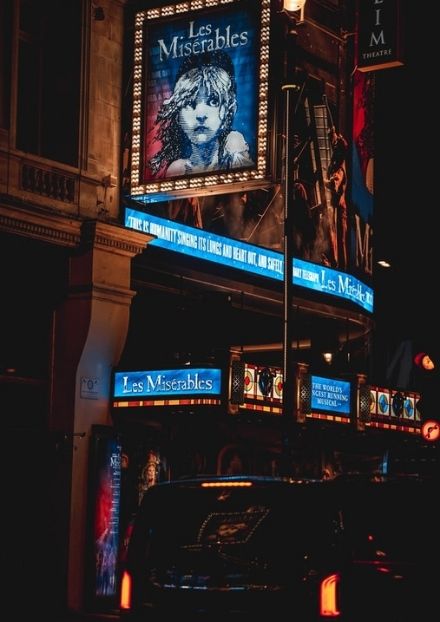 A true classic piece of French literature, but also heavy involved story, Les Misérables is not an easy piece to adapt. That said, it's latest star-studded screen adaptation did a commendable. Again you can never fully capture a book this heavy in a movie but I was moved me to tears at certain parts. It helps that this adaptation incorporated the songs from the incredible musical that's still popular to this day. The heavy subject matter doesn't seem so heavy when great vocals are involved.
Article Continues Below Advertisement
Article Continues Below Advertisement
2. Great Expectations (2012)
2013 brought us several movie adaptations of classic literature, not the least of which was Dickens' Great Expectations . The movie did not screen for a long time in North America (it was mostly shown in Europe), so North American audiences weren't aware of it until the following year. It's a moving and smartly adapted screen write and still conveys they original message/theme of the book. Dickens can be tricky, but when it's done well-and Helena Bonham-Carter stars in it-his work is enjoyable for all.
1. The Silence of the Lambs (1991)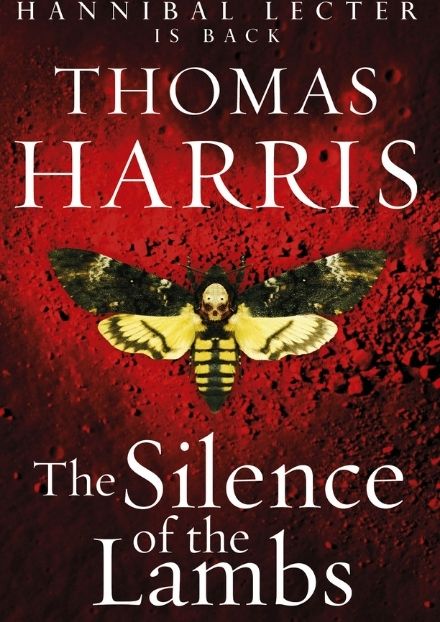 Unsurprisingly at the top of the list, there aren't enough good things that can be said about this film adaptation. The direction, script and performances are top notch, and to this day The Silence of the Lambs is a horror film that garnered the proper respect and accolades that it deserves, a difficult feat for this genre. This is a special kind of adaptations that doesn't come around often, and we should all appreciate it as much as its stars do. If disturbing stories are your thing, this is a film you shouldn't sleep on. Enjoy it with some fava beans and a nice chianti… I'll see myself out.
If you have more screen adaptations of classic novels to add to this list, leave the names in the comments below! Happy reading, and watching.
---
Article Continues Below Advertisement
Article Continues Below Advertisement