Is there anything better than a summer thriller? They're hands down my favourite kind of beach read. Creepy stalkers, grisly crime scenes and something sinister just below the surface? They're the perfect story to get wrapped up in while you're soaking up some sun. If these thrilling tales are your choice for fun summer, we've got 10 thriller books to add to your TBR this year. Get ready for thrills, chills and everything in between!
*Disclosure: We only recommend books that we love and would read ourselves. This post contains affiliate links, as we are part of the Amazon Services LCC Associate Program and others, which may earn us a small commission, at no additional cost to you.
Article Continues Below Advertisement
Article Continues Below Advertisement
The Hunting Wives by May Cobb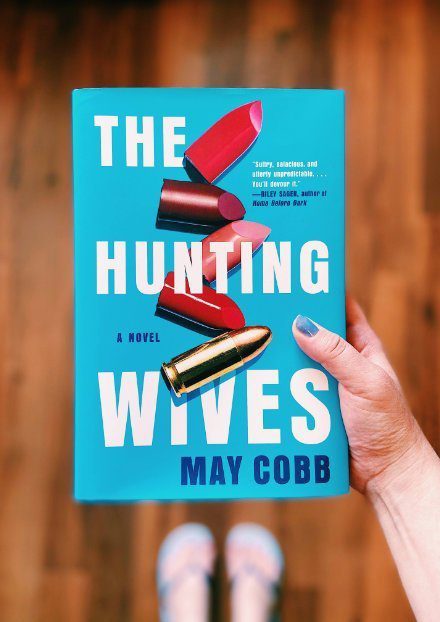 If this isn't the very definition of a summer thriller I don't know what is. Sophie O'Neill has recently moved to rural Texas from Chicago, giving up her career and trying to settle into a new life with her husband and son. When she meets socialite Margot, her luck changes. Sophie is introduced to the Hunting Wives, an elite group of women who spend their time partying and-unsurprisingly-hunting. However, when a body turns up in their meeting spot Sophie will discover something much more sinister going on with the wives and her small town life will be turned upside down.
Wonderland by Jennifer Hillier
This is your murder investigation thriller with an amusement park setting. The small town of Seaside Washington is home to Wonderland, home to various rides, fried foods and now the site of a grisly murder. Well, at least Vanessa Castro's first day as deputy sheriff of Seaside is interesting. On top of the murder, a young employee of the park is also missing. Vanessa will need to work against the clock to find the killer, and dredge up secrets that Seaside wants kept in the shadows.
Home Before Dark by Riley Sager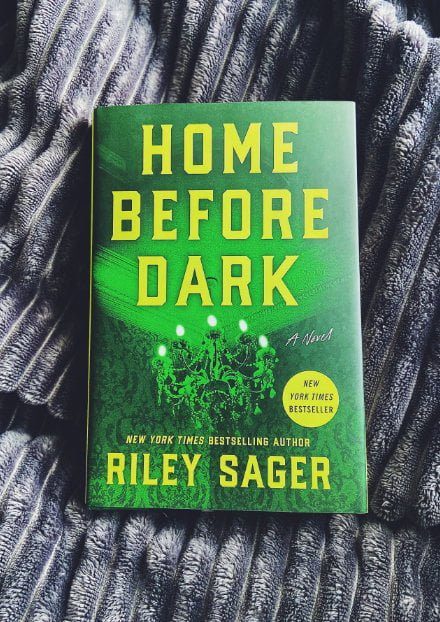 A summer thriller with some paranormal thrown into the mix for good measure. Twenty five years ago, Maggie Holt and her parents abandoned their Vermont Victorian mansion after experiencing paranormal activity on the property. Maggie was too young to remember any of it and she doesn't believe a word, despite her dad having published a book recounting the entire experience. Now he's passed away and left the mansion to Maggie, who's moved to Vermont to restore Baneberry Hall to its original glory. But this house is darker than she remembers, and there may be more truth to her fathers story than she originally thought.
Article Continues Below Advertisement
Article Continues Below Advertisement
The Marriage Pact by Michelle Richmond
Something about secret societies and clubs make for the perfect summer thriller to me. Secrecy, deception, intrigue…it's the perfect popcorn thriller for the warm weather. In The Marriage Pact, a young couple's secret club quickly becomes their worst nightmare. When Alice and Jake first receive their invitation to join the group known as The Pact, they're thrilled. Like minded couples all working to maintain healthy and happy marriages seems like the perfect fit for the newlyweds. But when someone breaks the rules, the couple see the flip side of this oath they've taken, and the dream that they had about maintaining the perfect marriage swiftly becomes a nightmare.
Eight Perfect Murders by Peter Swanson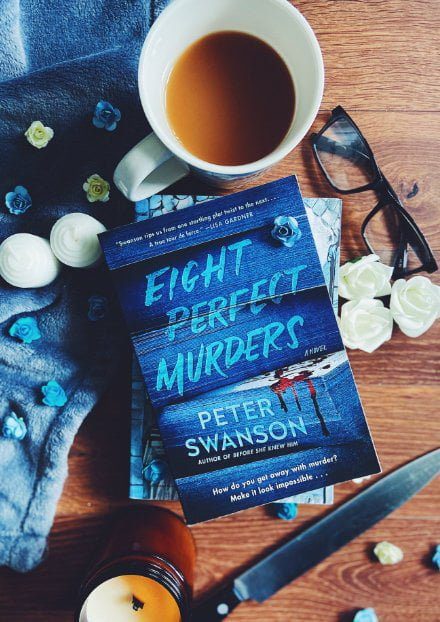 Malcolm Kershaw is a humble bookseller with a deep seeded love of the mystery genre. Years back he put together a list of what he considered to be some of fiction's most perfect murders from some of the greats – Agatha Christie, Ira Levin and Patricia Highsmith to name a few – simply for pleasure. He's shocked when an FBI agent shows up on his doorstep one day looking for information.
Turns out someone has been committing a series of murders that are eerily similar to the murders from Malcolm's list. The killer is intent on completing the list- expanding on it really – and as Malcolm dives into the investigation he realizes he may be the next victim. A book about books is one of my favourite tropes, and I can't wait to get lost in this page turner on my next trip to the beach.
The Family Upstairs by Lisa Jewell
I would be remiss to put this summer thriller list together and not include one of the titans of the thriller novel, Lisa Jewell. If I'm being honest one could basically take their pick of Jewell's stories for your beach day-Then She Was Gone and The Invisible Girl would also make excellent choices – but The Family Upstairs has enough twists to really make your fun in the sun all that much better. Libby Jones has just learned the identities of her birth parents, and that she's the sole inheritor of their sprawling mansion and its contents. Libby embarks on a search for answers about her past, and in the process unravels a mystery greater than any she could have expected.
Article Continues Below Advertisement
The Last House on Needless Street by Catriona Ward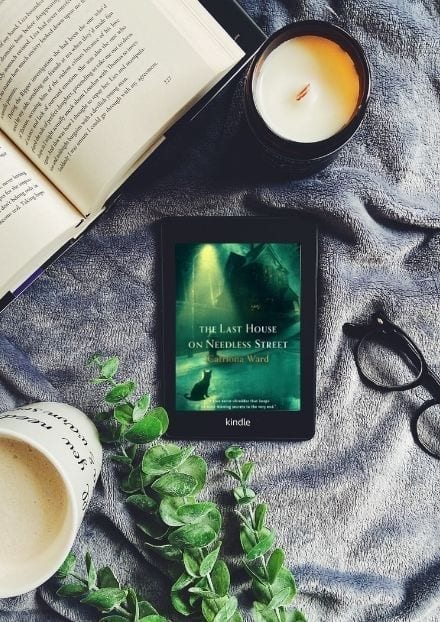 If you like an extra dose of psychology with your summer thriller, look no further. Catriona Ward delivers the twists in this mind bending story about a quiet house at the end of a quiet street. Unsurprisingly, all is not as it seems behind closed doors, and as a man struggles to stay connected to his reality, a new neighbor with a vested interest in the last house on Needless street is about to discover just how much more there is than meets the eye.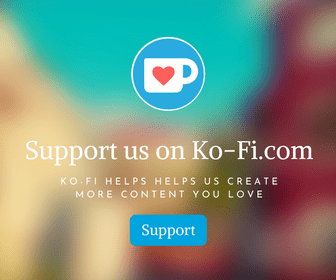 A must read for the fan of the psychological thriller that was so full of twists and turns you never know what's coming next. Don't believe how much this book kept me guessing until the end? Check out my full review and thoughts on The Last House on Needless Street and see why you should add it to your TBR!
The Body Lies by Jo Baker
Cat-and-mouse stories are such a fabulous companion for a weekend at the cottage and a summer thriller. Why be bored in the backyard when you can lounge by the lake and try to guess what's coming next, and whether the protagonist will make it out alive. Newly settled at a university in the English countryside, a professor and single mother is startled by the chapters being turned in by one of the students in her creative writing class. She realizes that not only is she the main character of the story, but he's given her a gruesome end in the book. Soon lines begin to blur, and she'll need to stop this fiction from becoming her reality.
The Outsider by Stephen King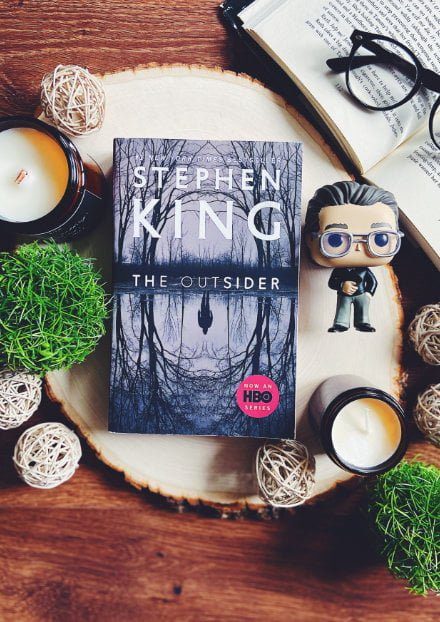 Yes, it's a Stephen King novel so we're leaning into the horror end of the spectrum, but hear me out here. There's a violent murder, an arrest that looks solid but isn't, and a detective with a traumatic past struggling to find the truth of the situation. Looks like a solid choice for a summer thriller from where I'm sitting. When a young boy is found brutally murdered in a small town, the evidence quickly leads police to Terry Maitland, little league coach and all around good guy.
Article Continues Below Advertisement
Article Continues Below Advertisement
Despite a solid alibi, DNA ties Terry directly to the scene of the crime. However, as the investigation continues detective Ralph Anderson keeps finding holes in the case. Terry was legitimately out of town at the time of the murder. He couldn't possibly have been in two places at once… could he?
Paranoid by Lisa Jackson
We love a summer thriller full of dark pasts and suspicious circumstances. Twenty years earlier, someone switched Rachel Gatson's fake weapon out for a real one during an air gun game. Her brother wound up dead, and even after all this time the folks in town think that Rachel got away with murder. With her high school reunion coming up, she can't shake the feeling that someone is following her, watching her every move. On the trail for answers and a break in the case, Rachel will uncover truths about the case that she never asked for.
Next time you're searching for a summer thriller to dive into at the beach, check out one of these riveting reads. Hours of sun soaked entertainment await. See you at the beach!
---
Article Continues Below Advertisement
Article Continues Below Advertisement