When you decide to crack open a fantasy book, you're often met with fantastical creatures we all know and love. And these fantasy literature creatures tend to be the same ones over and over. Vampires, Fairies, the Fae, and Werewolves are just some of the common fantastical creatures we encounter in fiction. But what about the others? The forgotten fantasy literature creatures?
Every culture around the world has tons of mythological creatures. We rarely find a novel that centers around Dwarves or Banshees, and if there is a mention of them, they're generally relegated to supporting characters or spoken of in passing.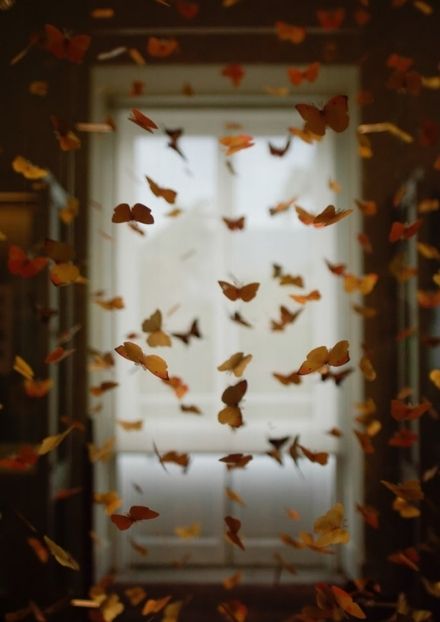 As we begin to dive deeper and deeper into these fantasy literature creatures, we're treated to an unexpected and surprising lore, and see them take center stage in their own folklore and mythologies. These creatures often came to fruition for specific reasons, such as warning people of their doom, and because they only appear in these certain instances, I think that this may be why we don't read about them as much.
Article Continues Below Advertisement
Article Continues Below Advertisement
If you're lucky, you'll stumble across one of these books on occasion featuring under appreciated creatures and bring out the magical powers they hold in their specific circumstances. Personally I love the idea of having creatures in every corner and room doing what they do best, whether it be causing mischief or helping you out for food.
These creatures are incredibly intriguing to learn about, and often have tons of meaning attached to them. Personally I find reading about the under appreciated fantasy literature creatures to be highly intriguing because I get to learn more about the culture they were created from.
Under appreciated fantasy literature creatures who they are & where they come from
Dwarves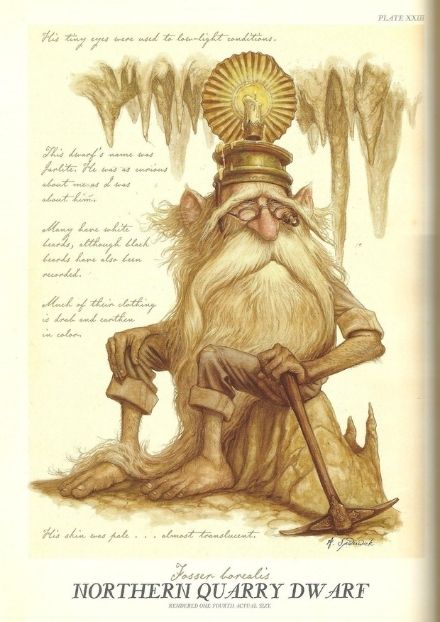 Generally described as a being that dwells in the mountains, caves, and deep with in the earth. Dwarves are often associated with mining, smithing, crafting and wisdom. These creatures were originally seen in Norse/Germanic mythology. Ironically enough, there is no original indication that these beings are short of stature and 'ugly'. Some have speculated that this characteristic was derived by people making fun of them because they spend their time in caves/mountains. Because of their amazing smithing and crafting skills, they said to have crafted Mjollnir, the hammer of Thor, as well as the spear of Odin and other legendary weapons held by the Gods.
Article Continues Below Advertisement
Article Continues Below Advertisement
Banshee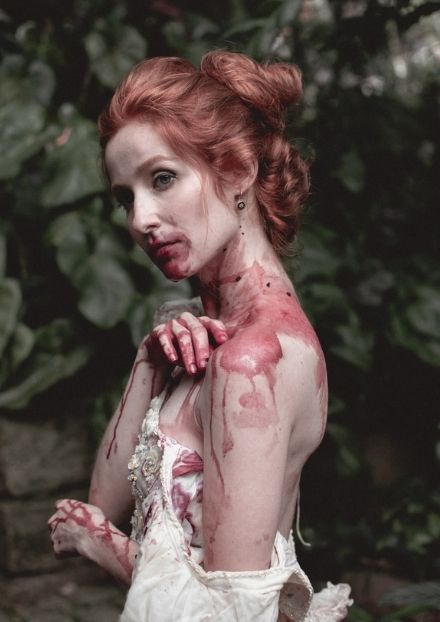 Banshees exist in Irish folklore, and have been said to be an omen of death. Typically a disembodied female spirit, these beings warned men of a death that will soon befall their family. Almost always said to be a beautiful woman screaming or crying-often with blood on them or in a bowl-the origin story of these beings began around the 8th century, and was loosely based on women at the time who would sing songs to lament someone's death or passing. These woman were often down on their luck, and took alcohol in lieu of payment. Because of this they were soon labeled sinners and cursed to become Banshees.
Goblins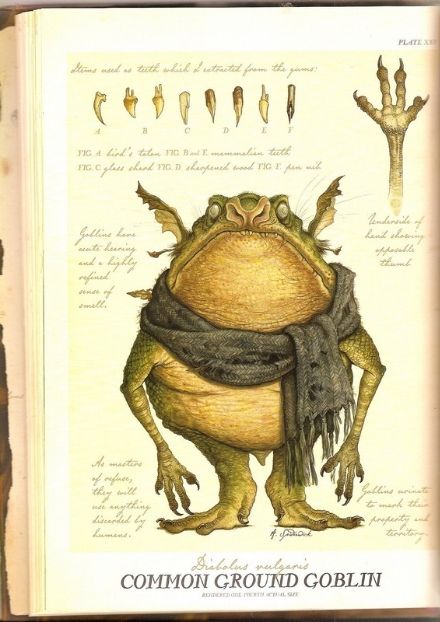 These creatures are from European folklore and are actually believed to be a type of fairy. Typically this subcategory of fairies are said to be ugly and mischievous, going against the general type that fairies are associated with. The word goblin is used regularly in European folklore, and because of the amount of different lore surrounding these fantasy literature creatures, makes drawing a hard line between what it is and what it isn't somewhat unclear. This of course changed after the release of J.R.R Tolkien's The Hobbit, when Goblins began to have their own individual race and characteristics.
Unicorns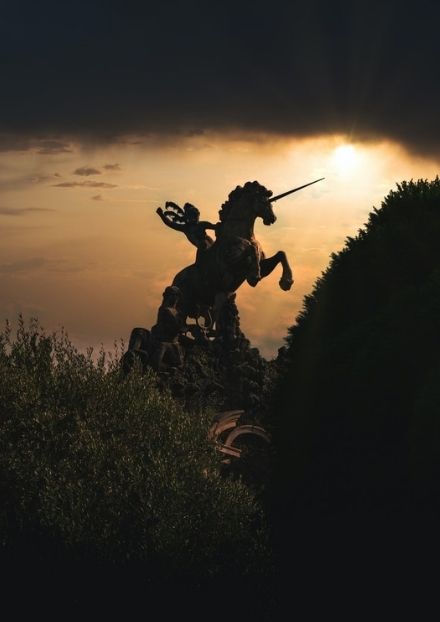 First appearing in Mesopotamian art works, these creatures are depicted as a horse or a goat with a singular horn in the middle of their head. The historian Ctesias is one of the first Greeks who mentioned a creature following the same guidelines, along with stating that if one was to drink from the horn, they would be protected from sickness and poisons. He also stated that these creatures are incredibly difficult to catch. Many people believe that Unicorns came about from someone seeing a rhinoceros for the first time.
Though we all know about Unicorns, there aren't many fantasy books that center around these majestic creatures. Sometimes they'll be mentioned in a popular book (i.e. Harry Potter) but it's a mention or short scene and nothing more. The stories that do go into more detail about these fabulous creatures are fascinating.
Article Continues Below Advertisement
Variants of the Unicorn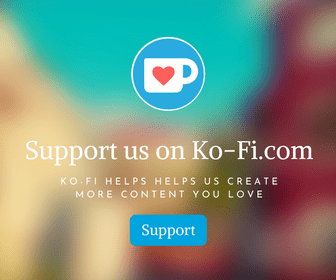 There are tons of variations of Unicorns from all cultures, from the early Mesopotamians to China, India and even mentions in the Bible. A few of these variations rarely mentioned in Western literature include the Qi-lin, the Karkadann and the Shadhadvar.
Qi-lin: These creatures are depicted in Chinese folklore, specifically from the Lin mythological family of one horned beasts. The earliest references to these creatures dates back to the 5th century. They are said to be able to walk on grass without moving it, and have been described as having a horn on their head and a pattern scale like on their body. Many think that this variation was in fact inspired by a giraffe. This creature is even what inspired a creature that's showed up as recently as 2021 in Marvel's new movie

Shang-chi and the Legend of the Ten Rings

!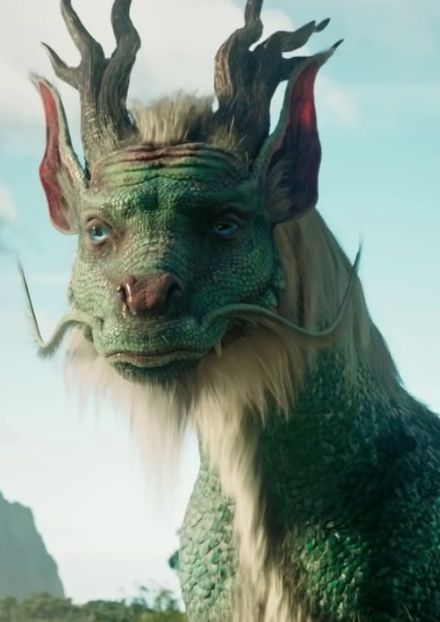 Karkadann: This word literally translates to rhinoceros. Showing up around the 10th century, the Karkadann are said to be subdued by virgins, and have a horn that has magical properties just like that of the unicorn we all know. The horn is said to be bent backwards and longer than the head itself. The name itself has Persian roots, and since it translates directly to rhinoceros the two often are often mixed up and confused in modern depictions.
Shadhavar: First found in the writings and stories of Muslim authors around the 8th century, this creature is described as gazelle-like with a single horn on their head that has 42 hollow branches attached to it. These fantasy literature creatures are said to live in the furthest point in ancient Rome. Now the 42 hollow branches are said to create alluring music when the wind passes through them. The music draws in animals and holds them transfixed, looking and listening to the music. If the creature holds the horn one way it produces happy music, if it is held another way then it creates sad music.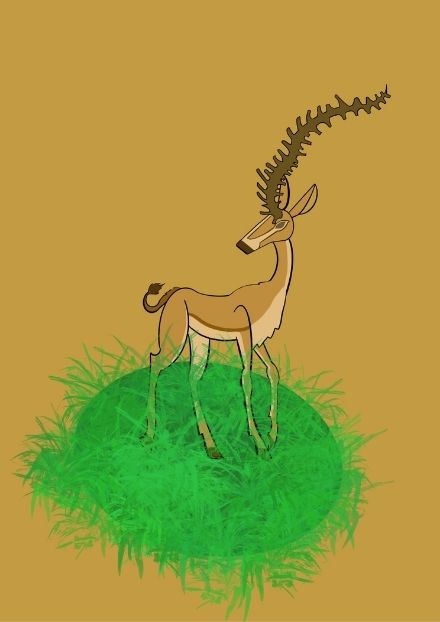 Peryton
This creature is actually recorded in 1957 in Jorge Luis Borges' Book Of Imaginary Beings. Jorge Luis says that he discovered this creature in an old long-lost manuscript from medieval writings. The true origins of the Peryton are unknow as there have only been other mentions of it, very vague mentions, throughout time.
I am including this creature in this list because I personally find them amazing. They have the body of a deer with the hind legs and the wings of a large bird. It is said these creatures used to live in Atlantis until its disappearance under the ocean, from which they barely escaped by flying away from their lives. It is also said that they cast the shadow of a man until a Peryton has killed a man; only then will it begin to cast its own shadow.
Article Continues Below Advertisement
Article Continues Below Advertisement
Brownies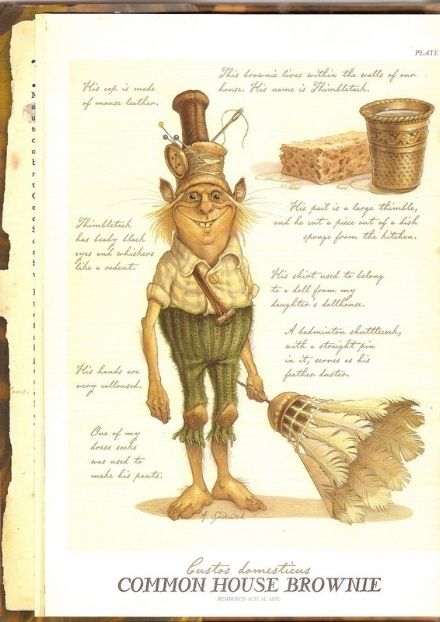 From English and Scottish folklore tales, Brownies are rarely seen by humans and primarily live in houses and barns. If treated well they clean and help organize your daily mess. Some even say they can mend broken things for you. However, if forgotten and treated badly they will instead cause great mischief and throw entire rooms into disarray. They are said to have a soft spot for milk, cream, and bread. If you were to offer him a suit of clothes one day, he would disappear forever never to return.
There are heaps more fantasy literature creatures that don't get the love that they deserve! Each of these under appreciated creatures has their own history and significance, and here's hoping that we get to see more of them on the pages of new fantasy releases sooner rather than later.
If you're interested in these creatures, The Spiderwick Chronicles was a book series I was obsessed with as a kid and makes for a fascinating fantasy creature experience. It includes illustrations, a guide book, and adventures and mischief with many under appreciated fantasy literature creatures sprinkled throughout. Here's to fantasy, and the discovery of more magical creatures for years to come.
---
Article Continues Below Advertisement
Article Continues Below Advertisement