It's officially October, also known as spooky season, also known as the most wonderful time of the year! This month, we'll be diving into one of the most classic subgenres of horror, Gothic fiction. Full of creepy houses, ghostly apparitions, and spooky specters, the Gothic genre provides its readers with all of the atmosphere and tension to be expected from the scariest month of the year.
To kick things off, we're revisiting the 2012 film adaptation of Susan Hill's 1983 Gothic novel The Woman in Black. Arthur Kipps (played by a fresh off the Harry Potter train Daniel Radcliffe) is a young widowed lawyer in Victorian England. Desperate for money in order to provide for himself and his son, Arthur is sent to the remote village of Crythin Gifford to review and close the estate of a recently deceased widow, Alice Drablow.
RelatedWomen in Horror: The Female Impact on the Genre
At her creepy, dilapidated home named Eel Marsh House, Arthur begins experiencing strange and ominous occurrences, leading him to uncover the dark secrets and ghostly history surrounding the house and the mysterious Woman in Black who haunts it.
Article Continues Below Advertisement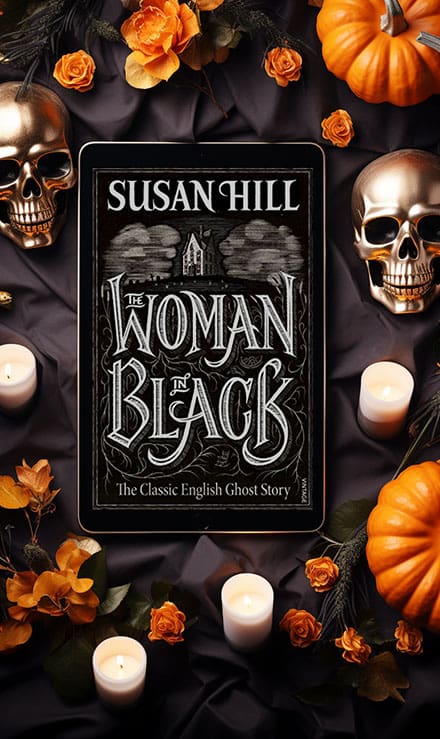 A Gothic adaptation that doesn't feel like play-acting is a difficult thing to achieve, and sadly The Woman in Black falls short of most expectations put forth by its source material. We feel it exemplifies many of the issues we see in horror films from the early 2010s, namely an over-reliance on jump scares, and a severe lack of subtlety or nuance in its direction. While the core story is inherently Gothic, with classic tropes like a haunted house and a vengeful female ghost, the film fails to build an effectively creepy atmosphere so vital for the genre. No sense of foreboding is created through the cinematography, music, or pacing.
Beyond Arthur Kipps the protagonist, the supporting characters are one-dimensional and forgettable. They serve as a means to move the plot forward rather than add depth or intrigue. The attempt at a Gothic setting is surface-level, with the visual design conveying a Victorian aesthetic quite well, but the tone and performances never fully immerse the viewer in the world of the story itself, or into the lives of the characters. We do commend the production design team for their impressive work in realizing the period setting, never an easy task with a story such as this one.
Analyzing the plot, the inelegant way in which backstory and exposition are revealed is through Arthur conveniently finding old letters and documents and presents a sort of dumbed-down and overtly obvious plot that bores rather than draws the viewer in. For a film titled The Woman in Black, the motivations and origins of the ghostly Woman remain vague and confusing rather than developed in any way. The behaviors of the eccentric townspeople are never fully contextualized either, and their paranoia regarding Eel Marsh House and Arthurs' presence is forced and had no build in order to make you believe that their behavior is genuine.
Article Continues Below Advertisement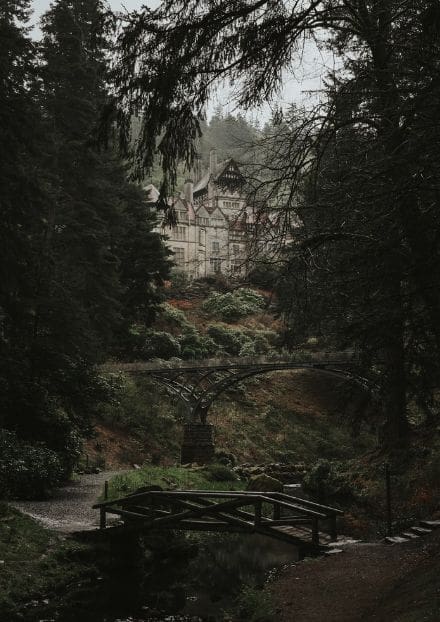 Surprisingly, the ending proves unexpectedly dark when Arthur and his young son both perish after being struck by a train while on their way out of Crythin Gifford. We have to wonder whether this grim conclusion was intended as a final mercy for Arthur to reunite with his deceased wife, or just further cruelty from the Woman in Black against the children of Crythin Gifford and others who try to stop her. Her motivations are never made clear, and she's never scary enough to be an effective tool for the horror of the story.
RelatedWhy Do We Like To Be Scared? A Discussion
Overall, we found the film dull, disjointed, and forgettable. The opening and closing scenes were impactful, but the middle dragged without engaging in any character development, mystery, or suspense. The source novel by Susan Hill crafted a much more atmospheric and nuanced take on the Gothic tale, and it's a disappointment to see that her work isn't done justice.
In summary, while The Woman in Black contained the core traits of a Gothic story, the film adaptation failed to bring the ghostly narrative fully to life: uneven pacing, unclear character motivations, and lack of mystery made for a mediocre viewing experience. That said, we look forward to examining more examples of Gothic literature and film this month and analyzing what artistic choices best evoke an eerie "gothic" feel.
Enjoying this episode? Be sure to check out all of our coverage of the genre over at https://fully-booked.ca/. We're a listener-supported podcast! Please consider pledging and helping Fully Booked to grow our library over at https://ko-fi.com/fullybooked, or by leaving us a 5-star rating and review wherever you're listening. Thanks, bookworms, and don't forget to keep on reading.