The Dead and the Dark is a slow horror and murder mystery with twisted family bonds, deep rooted hatred, paranormal activity and the darkness that lies within all of humanity. The story follows a teenager named Logan, whose fathers' ghost hunting life is not quite what she thought it was. Chocked full of spookiness, self exploration and self discovery, this book is a great way to get into the Halloween spirt!
Article Continues Below Advertisement
Article Continues Below Advertisement
*Disclosure: We only recommend books that we love and would read ourselves. This post contains affiliate links, as we are part of the Amazon Services LCC Associate Program and others, which may earn us a small commission, at no additional cost to you.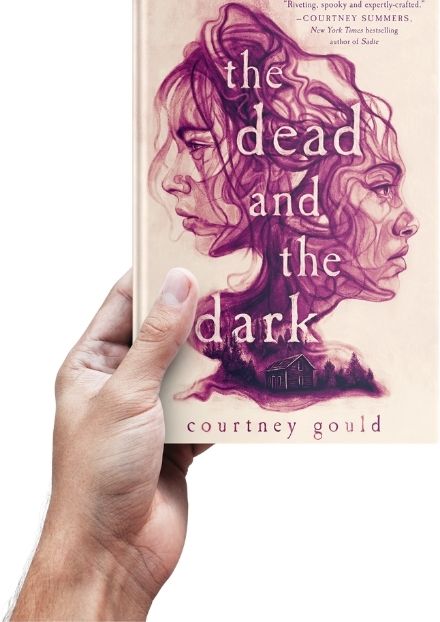 The Dead and the Dark Overview
Logan is the daughter of Arlejo and Brandon, a famous paranormal ghost hunting tv couple. When Brandon decides to go back to his hometown to 'research' a new episode, he drags Logan away from her home in LA out into the middle of nowhere. She is less than pleased, and does not understand why her presence is necessary at all.
Growing up, Logan moved around a lot, never staying anywhere more than a year. She has no family ties other than her folks, and did not know anything about her Dads' hometown. Due to her fathers paranormal research and tv show, the family have never stayed anywhere for more than a season. Until LA. They got to stay there for five years, and Logan was just beginning to get her footing in the city. She's in turn resentful of her father's decision to tear her away from a place she's gotten comfortable in.
Article Continues Below Advertisement
Article Continues Below Advertisement
In a few months, she could pack up all her things and set out to find a place that was real. Somewhere that would last longer than just 'a while'. A home.
After arriving in her Dads' home town, she is shocked to find out she has more family. Specifically family that runs the motel they will be staying at. And she's more than a little bit surprised to find a town full of hatred and bigotry, a town unaccepting of her fathers' sexual orientation and lifestyle choices. However, all may not be as it seems, and the townsfolk claim to have a more legitimate reason to loathe Logan's family.
Could it be true? Could this ghost hunting business have all been a ruse for him to cover up something much more sinister? Logan is about to learn that you can come home, but you may not always like what you find there…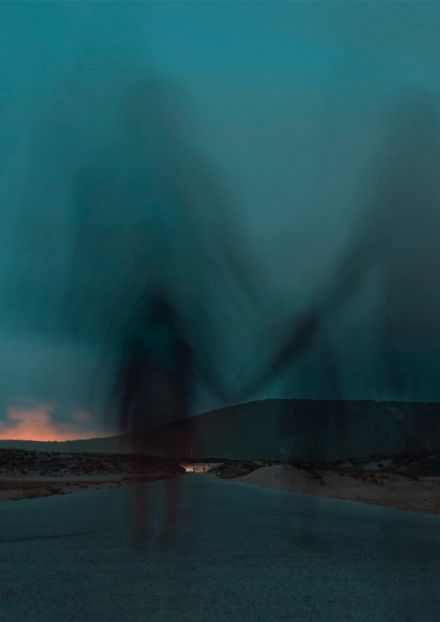 Small Towns & Big Scares
The Dead and the Dark really explores concepts of hatred and the dark side of humanity. Using the paranormal element of the narrative to weave twists and turns throughout, readers will be captivated by what author Courtney Gould has accomplished with this YA horror novel.
Article Continues Below Advertisement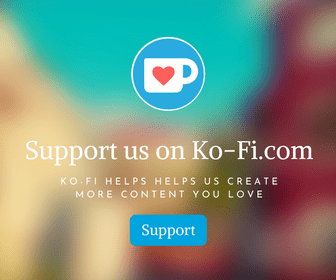 If one has to be picky, an aspect that could have potentially been explored more in depth was Logan's relationship that she develops with a girl named Ashley (who deserved a little more time in the spotlight), and her friends whom she meets in her Dads' hometown. It felt as though with so much focus on story, mystery and all of the spooks that you could want, Gould sacrificed an amount of character focus and development that could in turn have made the protagonist and those around her feel more three dimensional.
However, since The Dead and the Dark it is a young adult book, part of this can be excused due to the complexity that comes with writing genre fiction and delivering on plot expectations. Could this mean that The Dead and the Dark is ripe for a sequel? You'll have to read it and decide for yourselves.
Over all I found The Dead and the Dark to be a highly entertaining read. The paranormal mystery developed at a leisurely pace, but never so slow as to bore the reader. If you're in the mood for a spooky teen read that combines murder and the supernatural, you've found your next novel. Grab a blanket and get ready for a great Halloween night read!
Article Continues Below Advertisement
Article Continues Below Advertisement
---
The Review
The Dead and the Dark
A perfect YA ghost hunting , murder mystery book for this spooky season!
PROS
Spooky
Full of ghosts
Diverse cast
Review Breakdown
Characters

0

Plot Twists

0

Spooky YA Atmostphere

0
Article Continues Below Advertisement
Article Continues Below Advertisement