Science Fiction is an expansive genre; so expansive that choosing a book to read within it can sometimes be a challenge. Classified as "a form of fiction that deals principally with the impact of actual or imagined science upon society or individuals" this wide ranging genre offers anything your imagination can think of. From flying cars to self tying tennis shoes, these sci fi stories exist to bring you into a whole new world, full of all the possibilities that life and technology have to offer.
Goodreads is chock full of lists of hundreds of Science Fiction for those inclined to go searching. So to narrow down the list and to keep it a bit more stable, we've compiled the top 10 recommended sci-fi books to share with you!
*Disclosure: We only recommend books that we love and would read ourselves. This post contains affiliate links, as we are part of the Amazon Services LCC Associate Program and others, which may earn us a small commission, at no additional cost to you.
Article Continues Below Advertisement
Article Continues Below Advertisement
10. Dune by Frank Herbert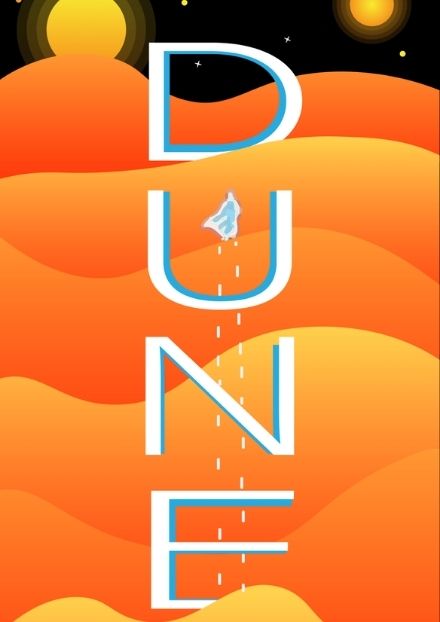 When it was announced that a modern film adaptation of this beloved science fiction classic was being produced, I decided why not give it a try. I should warn you, this is not a novel for anyone searching for a short, light sci-fi read. The author, Frank Herbert, created a fully fleshed out world, its political environment and the underlying conflict that is occurring. That being said, it is a beautiful book and is widely considered a masterpiece of science fiction. It has won both of the Nebula and Hugo science fictions awards.
Surprisingly, Dune was not an instant hit; the fan base has been building since the day it was released. Its power, world building, and close attention to detail are what continues to draw readers to the Dune series. It is a standard for sci fi and keeps inspiring people to this day.
If you are struggling reading through Dune, this article has some tips to help you out.
9. Ender's Game by Scott Card
Once you start reading Ender's Game, you will not want to set it down. Featuring a totally immersive narration and compelling characters, the book really draws the reader in and keeps you hanging on every detail.
An unnamed narrator leads the overarching storyline, and famed science fiction writer Orson Scott Card chooses to switch perspectives every once in a while throughout the course of the novel to give readers the chance to experience multiple characters and their individual storylines. A quick note here: while a story like Ender's Game is considered a masterpiece, Card himself is not without controversy. His views have been heavily criticized, and are of a long dead era that no longer has a place in science fiction or any other sort of writing.
8. The Hitchhiker's Guide to the Galaxy by Douglas Adams
Did you know that Hitchhiker's Guide started off as a comedy radio show? The immense popularity of the show lead to the development and writing of the books!
These books are just as chaotic as any comedy show. If you need an organized plot that does not tie its self into narrative knots, this may not be the best book to start with.
This story is full of comedic gold. Littered throughout Hitchhiker's Guide to the Galaxy are all sorts of details that help to make the quirky cast of characters memorable to the reader.
Article Continues Below Advertisement
Article Continues Below Advertisement
7. Ready Player One by Ernest Cline
Escapism and VR life are the key elements of Ernest Cline's groundbreaking debut, Ready Player One. Our main character is an orphan who has no money to his name. Living in the 'stacks' – literal stacks of old cars and shipping containers – Wade Watts uses the popular VR game world of Oasis to escape his life.
And the prize of this VR Oasis is an Easter egg. To get it, players must solve puzzles and be able to decode complex messages throughout different challenges. To win is to live, and to live one will have to combine the VR world with the real world in order to succeed.
Cline's novel is riddled with enough 80's pop culture references to make even the most nostalgic reader happy. An absolute treat for the kid in all of us.
6. Fahrenheit 451 by Ray Bradbury
A dystopian novel that focuses on a society that is not allowed to have free thought. And what is the number one thing that helps fan the flame of free thought? Books. And what is the solution to stop books from getting into the hands of the masses? Burn them all.
Focusing on the life of an unhappy fireman-the kind of fireman who spends his life burning these illegal books-at first glance the story appears quite mundane. He has accepted his lot in life, until an encounter at work triggers a series of other events that awakens his free thinking, causing him to question everything that he's done.
At the time of its publication in 1953, people were already talking about how Fahrenheit 451 held a lens up to our society. Now, as technology has developed even further-CCTV posted everywhere, and fake news has become a trend-the story hits even closer to home.
5. 1984 by George Orwell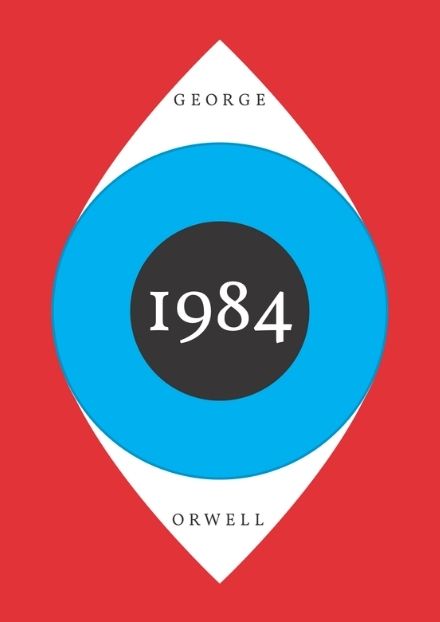 Yet another science fiction novel that stands the test of time. Bringing attention to flaws in society when it was published as well as today, calling out the dark side of our society. Becoming a best seller once again in the Trump era, many people have found the message in 1984 to be powerful and incredibly relevant.
Article Continues Below Advertisement
This book has inspired so many homages and newer tales over the years; 'Big Brother' knows everything and controls all. Your thoughts, speech, and what you do. Big Brother has even gone so far as to create a new language called 'Newspeak' in order to stop all political rebellions.
But Winston Smith is tired of forever being watched, and wants some space from this oppressive presence. And he'll document his journey towards freedom, and a new life.
4. The Hunger Games by Suzanne Collins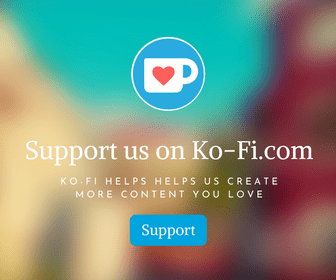 Let's be real: This book series totally blew up the YA bookshelves, and then the movies made sure that the few people who had not read them knew exactly what they were about.
Blending futuristic, high functioning technology and a deep societal oppression into a dystopian world, these books sparked millions of readers to consume the message it was spreading. I have vivid memories of these novels being discussed in the halls between classes as well as at home between family members.
In a world where the technology is so superior it borders on being magical, 12 districts are divided and largely impoverished. If someone wishes to break free of this cycle, once a year each district must allow a young adult to be selected to compete in the Hunger Games, a literal fight to the death. If they survive, they could finally be free of poverty. What would you do to gain a whole new life?
3. Foundation by Isaac Asimov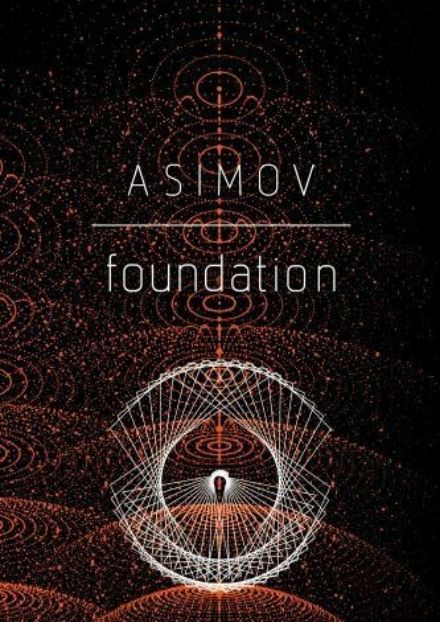 Science, technology, genius, and the ability to predict the future by gathering data. Hari Seldon is manipulating society even after his death. The purpose? To create a new working empire for when the old one crumbles and dies. You have to have a good foundation before starting something so ambitious as this.
Hari knew that if left alone, humanity would not survive the fall of the empire. He was determined to gather the brightest and smartest out there to try and prevent this. Hari did not trust humanity to save themselves when the old empire falls, so he decided to do it for them.
Article Continues Below Advertisement
Article Continues Below Advertisement
This book has a wide scope, complex characters, and its a place where politicians are scientists and vice versa. The world and political situations created in this book inspired many popular science fiction movies we know about today (I.E StarWars).
2. Hyperion by Dan Simmons
Set in a time where humanity has colonized most of space, this universe feels unique and incredibly well written. This so called 'new world' is connected by worm holes, but there are a few places that are not a part of that web, one being Hyperion.
On this planet lives a creature who's only around to kill. Of course, humanity wants to journey to Hyperion and see if they can kill the beast.
Written as a collective of stories, the pilgrims who set out to destroy this monster narrate their tale of how they came to join the pilgrimage to Hyperion. Generally I do not enjoy this style of narration as I find it can be chaotic and hard to follow at times, but the way Simmons writes these stories made this a non issue for me. It is a literary classic and a highly entertaining read.
1. Do Androids Dream of Electric Sheep by Philip K. Dick
In a world where most of humanity has left earth following a nuclear war, and animals are the rarest things to own, we follow the life of the bounty hunter Rick Deckard. his quest? To own an animal and increase his rank in society.
Do Androids Dream of Electric Sheep? has a slow start, but Dick's writing helps immensely to immerse the reader into a an exciting sci-fi universe.
He also creates a society that we can relate to, at least to some degree. Its not as far fetched as some other dystopian series and this helps the story feel a little more relatable for readers. Like most sci-fi books the story is complex and deep, with a much deeper meaning at its core. Fun fact: this classic novel is the basis for the widely popular 1982 film Blade Runner.
Each one of these science fiction books offer you a wide range to choose from. From a new world rife with political games and dangerous technology, to an oppressive society where books are banned, there's sure to be something recommended by Goodreads users to peak your interest.
---
Article Continues Below Advertisement
Article Continues Below Advertisement