In 2017 Reese Witherspoon began her female narrative driver empire that revolves around taking women's stories and creating content from page to screen. What began as Reese Witherspoon's book club eventually grew into her production company, Hello Sunshine.
Witherspoon is dedicated to streamlining women's stories and using her platform to lift up other women. As a storyteller herself, she does know a thing or two about good books – which is why she shares her favorite picks on her book club. Check out this list of viral books from Reese's Book Club picks that are not only page-turning favorites but have all been adapted into a film or series.
The producer, actor, and CEO is constantly working on getting film rights, so some of these stories have been adapted by her production company, and some of these hit titles you have definitely already seen but may not have known it was based on a viral book.
Article Continues Below Advertisement
Article Continues Below Advertisement
Get ready to stock your reading list, as well as add some book adaptations to your weekend lineup.
10. Big Little Lies by Liane Moriarty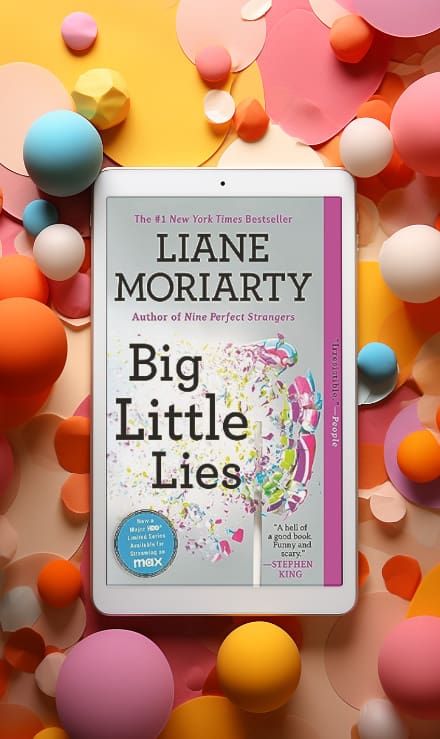 The hit HBO series produced by Hello Sunshine is a riveting adaptation based on a book by Liane Moriarty of the same name. Four women find their lives interconnected, living in a prestigious high-society neighborhood in Monterrey, California.
Their bond is also related to a murder, the book and series jumps back and forth to show how they got there, and how they are living with what happened. A star-studded cast brings these beloved and relatable characters to life including Reese Witherspoon, Shailene Woodly, Nicole Kidman, Laura Dern, and Zoe Kravitz. A treat for fans of the book is the adaptation includes a season 2.
9. Where The Crawdads Sing by Delia Owens
Take a trip down south to the swamps of North Carolina, and look into a local legend growing up in the late '60s and early '70s – Kya, also known as the swamp girl.
RelatedBONUS Episode: Where The Crawdads Sing (2022) Discussion
The story takes on a female To Kill A Mockingbird vibe, even playing with elements of Southern Gothic Fiction. Kya has been accused of murder, and the case surrounds controversy as the town has been prejudiced against her based on her class status for her entire life. This book also goes back and forward in time to tell a complete story of how Kya got to where she is and created a life that she is proud of regardless.
Article Continues Below Advertisement
Article Continues Below Advertisement
The film does not stray away from the beautiful scenery of swampy North Carolina and brings in natural elements to complement the story's strong characters.
8. Tiny Beautiful Things by Cheryl Strayed
You may have heard of Cheryl Strayed before; she wrote the award-winning memoir, Wild, which has a film adaptation that happens to star Reese Witherspoon. In Stayed's latest triumph, she produces a book based on her time as an advice columnist and reflects on the irony of giving advice when your own life is falling apart.
The book and series adaptation are great examples of a complete female character who is perfectly flawed and reflects a little bit of all of us.
7. Little Fires Everywhere by Celeste Ng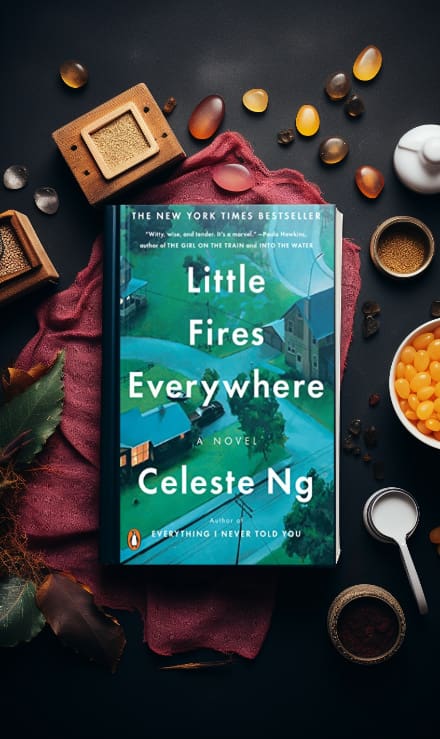 As the name implies, Little Fires Everywhere consists of little interrelated conflicts. There is a literal fire, a dramatic custody battle, and a protagonist who cannot let go of a hunch about her friend Mia's identity.
Each of these conflicts overlaps with big topics such as motherhood, race, adolescence, and how we choose between right and wrong.
The page-turning novel translates to the screen in a riveting way, with a feminist agenda.
Article Continues Below Advertisement
RelatedDown South: The Best Southern Gothic Books To Add To Your TBR
6. From Scratch by Tembi Locke
You may have seen the recent Netflix film release starring Zoe Saldana, based on the book by Temi Locke.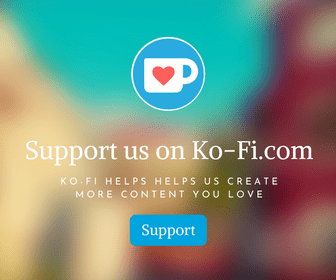 Amy is studying in Florence when she meets a charming and adorable chef, Lino. Like any relationship, they experience highs, lows, love, and loss. While the book and series dabble in the Rom-Com genre, it has a fair share of tear-jerking moments referring to love, loss, and family.
5. The Last Thing He Told Me by Laura Dave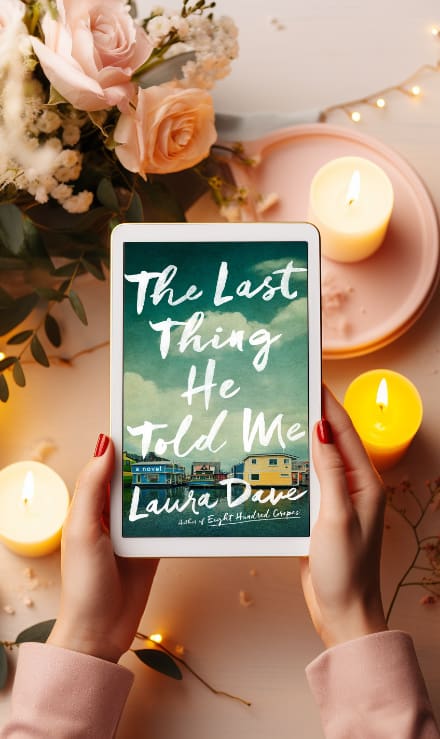 For fans of mystery, this book and series will have you turning pages and speculating possible outcomes. The protagonist, Hannah, wakes up one day to find her husband gone and only a bag of money and a note to go off of.
The note says, "Protect her," her being Hannah's stepdaughter. From there things move fast as Hannah tries to uncover clues about her husband's hidden past, and the mess he left behind.
The series stars Jennifer Garner, and she does a riveting job of portraying her characters with wit, grit, and grief.
Article Continues Below Advertisement
Article Continues Below Advertisement
4. Daisy Jones & The Six by Taylor Jenkins Reid
Daisy Jones & The Six is a recent cultural phenomenon, as Hello Sunshine produced the series which brought Taylor Jenkin Reid's mystical band to life. Daisy Jones is a songwriter without a band, and The Six is a band in need of a leading vocalist, although this sentiment is heavily rejected by the band leader Billy Dune.
The book reads like an interview, as the band reflects on their rise to fame 20 years later. The series lifts these flawed rock stars off the page, and the musical element gives the book a run for its money as the actors worked for months to produce an actual album for the series.
3. Eleanor Oliphant Is Completely Fine by Gail Honeyman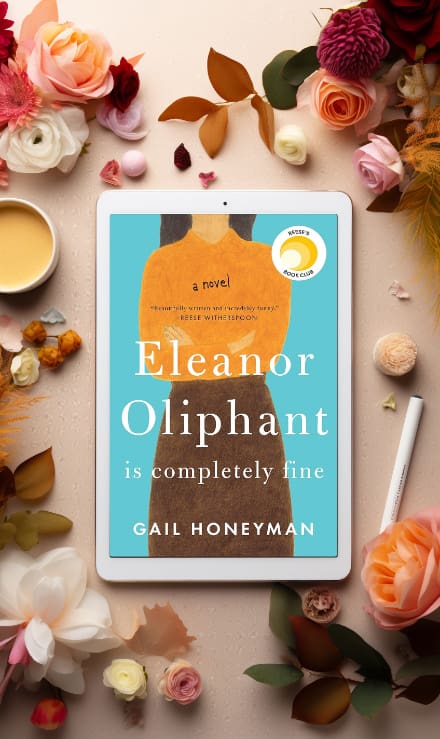 Eleanor is proud to be living a life of isolation, she never much liked social situations and does everything she can in her free time with independent activities, that don't involve others. Aside from being a loner, her life is calculated to a T, everything she could have wanted and that includes being away from others.
One day, she sees an old man fall, and as she runs to the aide, so does Raymond. An unlikely friendship blooms, not just because Eleanor does not like people, but Raymond has a huge heart. This is the perfect book for those working on taping their broken hearts back together, and Hello Sunshine announced they would be producing the film last year.
2. Mother Daughter Murder Night by Nina Simon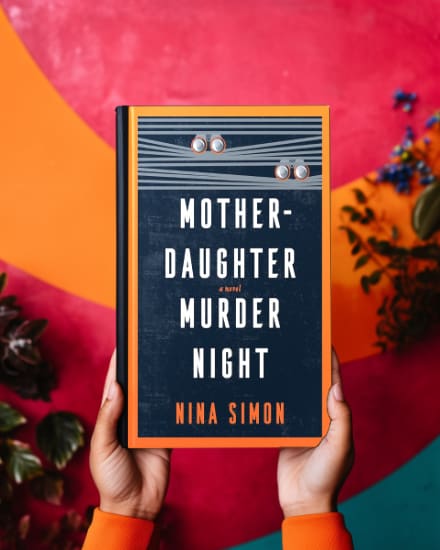 You know those family feuds or holiday get-togethers that always end in disaster? Author Nina Simon plays with this concept in a dark way, creating the perfect balance between murder mystery and navigating dysfunctional families.
Lana, her mother, and grandmother are living average and boring lives (apart from Lana's cancer diagnosis) until they find a dead body, and as strange events would have it they attempt to solve the mystery together. This unexpected and exciting plot has been picked up for film rights, stay tuned for more info about filming and release dates.
Related10 Best Time Period Drama Adaptations Of All Time
1. 7 Days In June by Tia Williams
Dive into this modern-day Romeo and Juliet tale by viral author Tia Williams. The protagonist Eva is getting by in life just fine, she has a successful vampire book series that supports her and her daughter and she is living a healthy life aside from living with severe migraines that hinder her life. One day, she comes across a man from her past, although she knew him when he was just a boy and they shared 7 intense and beautiful days of romance, in June.
Sorry to have to say this, but you will have to wait a little longer for this highly anticipated film adaptation, although another adaptation based on a book by Williams, The Perfect Match is currently available on Netflix, so you have something to tide you over until the big release.
Article Continues Below Advertisement
Article Continues Below Advertisement