Are you a fan of gothic fiction? You May be familiar with the monster classics and eerie ghost stories, but have you heard of Southern Gothic fiction? This brand of the gothic family comes from the same roots, influence such as Edgar Allen Poe, the focus on darkness, grotesque, and emotions between love and fear.
The main difference is Southern Gothic fiction follows more realistic tropes, often with supernatural elements but a much stronger connection to what can be real and it does have a heavy influence from the American South whether it be a Southern American writer or plot.
If you love a book that gives you a taste of the spooks, something that feels real yet gives you hope in something supernatural, this genre is for you to dive into. Especially if you are coming down from the spooky season gothic fiction high, southern gothic books are a nice leeway back into your scheduled programming.
Article Continues Below Advertisement
Article Continues Below Advertisement
What is a Southern Gothic novel?
A Southern Gothic novel is a literary genre that originated in the American South, typically set in the Southern United States and characterized by its dark, eerie, and often grotesque themes. It combines elements of traditional Gothic fiction with a distinct Southern flavor, exploring the region's history, culture, and social issues.
Common features of Southern Gothic novels include complex, morally ambiguous characters, decaying or haunted settings, and a focus on the grotesque, macabre, and taboo subjects. These novels often delve into the tensions of the post-Civil War South, examining issues such as racism, poverty, family dysfunction, and the supernatural. Prominent authors associated with Southern Gothic literature include William Faulkner, Flannery O'Connor, and Carson McCullers.
Check out these 10 best Southern Gothic fiction novels to dip into the genre and discover an entirely new world of thrilling fiction.
Trigger warning: many of the books on this list deal with violence.
10. Beloved by Toni Morrison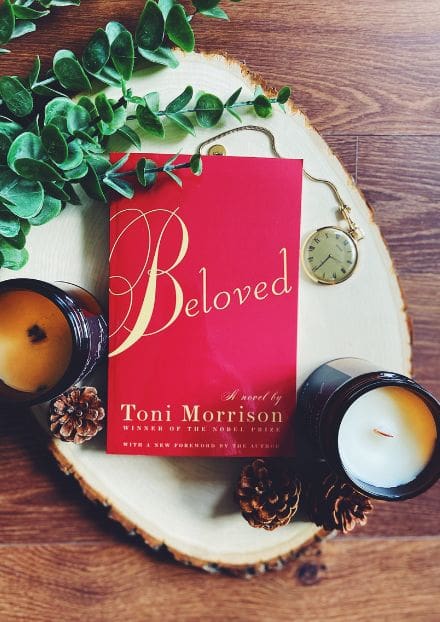 A timeless classic by the Nobel Prize-winning queen of gothic fiction herself, Toni Morrison. You may have read Beloved or another one of her classics (Son of Soloman, The Bluest Eye) but if you have not doven into her collection of works yet, Beloved is a great place to start.
The story takes place jumping between the present (post-civil war Cincinnati, Ohio) and the past (pre-civil war Kentucky) as a Black woman named Sethe who was previously a slave remembers her life, family, and decisions that led her to this moment. One of the darkest moments of her life led to the death of one of her children, who had no name only a gravestone marked Beloved. One day, a woman appears bringing a strange presence to the family, making especially Sethe question her present and past.
This book will curl your toes, make you cry, and also provides an incredible perspective on love and grief.
Article Continues Below Advertisement
Article Continues Below Advertisement
9. As I Lay Dying by William Faulkner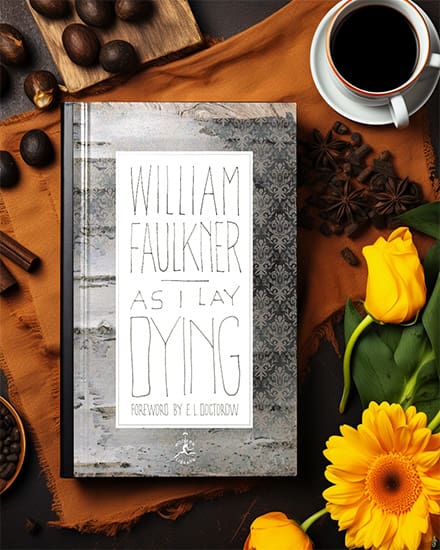 As Southern Gothic fiction often does, As I Lay Dying by William Faulkner focuses on the various experiences and perspectives on death and Faulker has many novels and short stories that play with the Southern Gothic fiction genre.
Addie Bundren's last wish was to be buried in her hometown of Jefferson, Mississippi, and in the process, her friends and family are pondering their relationships with death.
The protagonist is not actually alive in the book, but rather each chapter is narrated by another one of her friends, family members, or acquaintances who are navigating the grief of her death. For a book about death, this is considered a tragicomedy, so you can expect some deep thoughts on mortality but also some lighter narrative around memories and humanity.
8. To Kill A Mockingbird by Harper Lee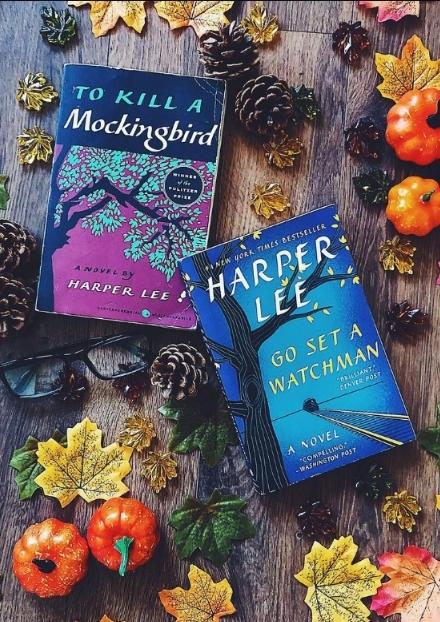 Another great American classic, To Kill A Mockingbird by Harper Lee brings together an enticing plot from an unlikely reliable narrator with deep issues of the American South and of course some ghostly elements.
The narrator Scout is the daughter of a liberal lawyer in their small town in Alabama in the 1930s. Her father Atticus takes on a controversial case that leads the entire town into a frenzy, causing neighbors to fight and most importantly the life of an innocent man could be tragically changed. Lee's ability to relate ghost stories with prejudice is what brings the central theme into play: racial prejudice and the social justice system. This book will have you turning pages and questioning how relevant this book is still today in society.
RelatedThe Best Gothic Books of All Time: A Definitive List
Article Continues Below Advertisement
7. A Streetcar Named Desire by Tennessee Williams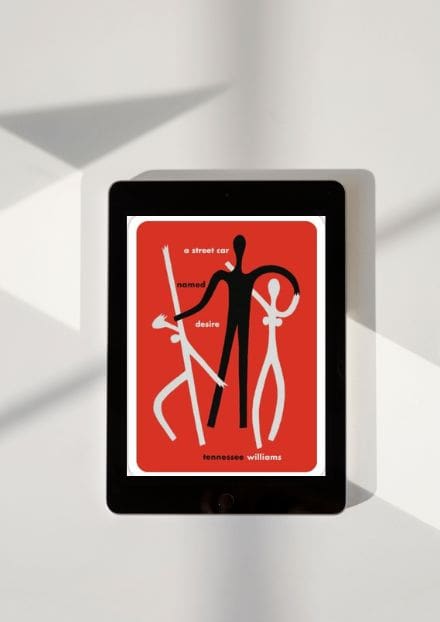 If you enjoy the theater, this book by Tennessee Williams is an extension of Southern Gothic fiction as it deals with dark themes and plays with the idea of a supernatural element of feminine power, love and fear, and the supernatural elements of mental health.
Blanche is dealing with the death of her beloved Allen and goes to stay with her sister Stella and her husband Stanly in New Orleans. Stanley and Blanche butt heads constantly because Blanche is a woman who emits power, and Stanley is a man who cannot handle a powerful woman as it stings his hypermasculinity. The play follows their arguments and mostly the sharp turns in Blanche's reality.
6. Sharp Objects by Gillian Flynn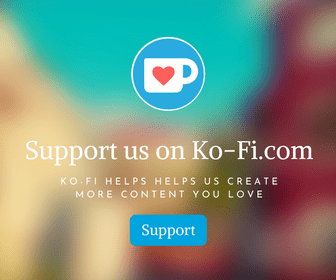 For fans of Gone Girl, your favorite author Gillian Flynn returns with another hit book that was adapted into an HBO series, Sharp Objects.
The protagonist is a journalist, Camille Preaker who is sent to investigate the murder of two young girls – that happened to have occurred in her small hometown. Camille does not like to return home, there is a clear wall she has built between the small-town mindset and her new life, but she also is forced to face a painful past and family history that ends up spiraling into the murder mystery and her own life.
5. The Color Purple by Alice Walker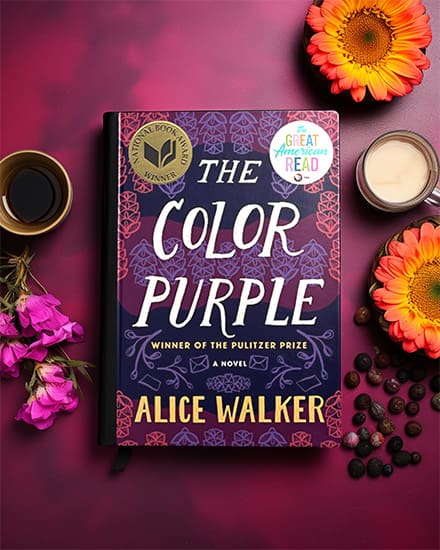 Another great American classic, The Color Purple by Alice Walker is a cultural phenomenon and has an incredible film adaptation starring a young Oprah.
The book follows Celie, who is a young African American woman living in early 1900s Georgia, and the book follows her life from an abusive childhood, through teenage pregnancy and an abusive marriage. While it is fiction, it depicts a very real-time period where African American women often faced similar realities, and through the horrifying moments, Celie our protagonist finds hope and peace in her own time making the book incredibly inspirational.
Article Continues Below Advertisement
Article Continues Below Advertisement
4. The Beguiled by Thomas P. Cullinan
You cannot help but notice that Southern Gothic fiction has a strong connection to feminine energy, the femme fatal, relationships between women and how that power can actually terrify men. The Beguiled is just that, the remnants of an all-girls boarding school is left standing on its own in the Civil War wrecked American South, as the school's headmistress is trying to carry on with life for the remaining three girls and her only teacher.
One day, a wounded Northern soldier shows up, and the women are tested by the change in energy and perspective.
Related5 Best Modern Gothic Novels To Read This Fall
3. Sing, Unburied, Sing by Jesmyn Ward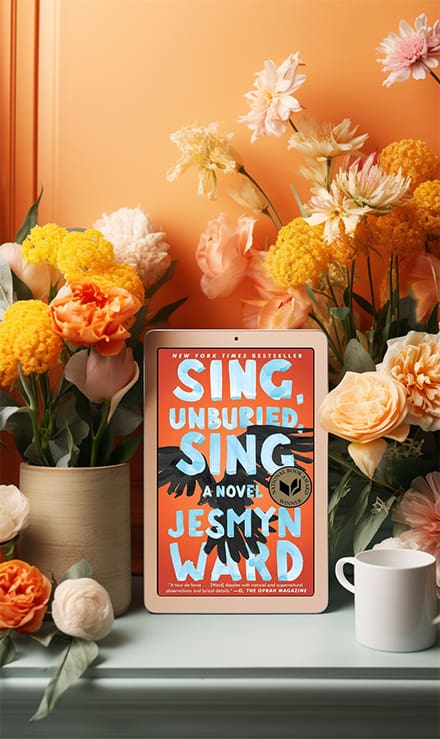 Jojo is a teen tasked with a weight beyond his reach, he must take care of his little sister as his mother is unable to, and his father is in prison. However, the father is to be released, and Jojo must make the journey to pick him up. The journey is tasked with much more than travel, but Jojo faces racism, and social-economic oppression and is being haunted by ghosts.
This modern contribution to Southern Gothic fiction was listed as one of the best books in 2017 by the New York Times and brings the vital beginnings of the genre into modern society.
2. Where The Crawdads Sing by Delia Owens
Take a trip into the deep swamps of North Carolina and follow the strange coming-of-age story of the swap girl, our protagonist Kya. At a young age Kya was left to defend her herself, and through rumors of her being the swap girl the town grows prejudices against her.
Until one day, the town's biggest hotshot is found dead, and the first person they all point fingers at is Kya. The story jumps back and forward in time to her being on trial, and tracing her unique childhood and life that she built for herself. This book is one you won't be able to put down and has an interesting layer of Southern Gothic fiction with a murder mystery twist.
Related10 Gothic Horror Stories to Haunt Your Dreams
1. Wise Blood by Flannery O'Connell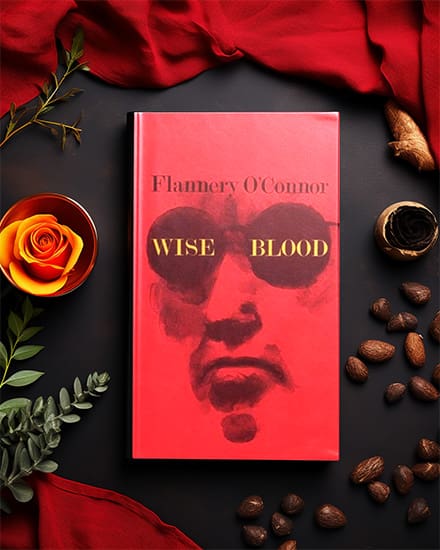 Flannery O'Connell's debut novel will make you laugh and shiver at the same time with riveting plots and cunning narration. The protagonist is Hazel Motes who has recently been discharged from his service in the U.S. military. The military and finding life after it has caused him to have somewhat of an existential crisis, mainly he questions his faith and in turn, seeks redemption for being misled by faith in the past – he creates an anti-religion church.
You can imagine that his new anti-church causes controversy, but you cannot imagine the haunting mystery and plot twists O'Connell has in store for readers. There is a balance between the light and the dark in this Southern Gothic novel.
Article Continues Below Advertisement
Article Continues Below Advertisement