Who doesn't love a good gothic horror novel in the fall? Big beautiful spooky houses, macabre families, doomed romance… so wonderful. Classic or modern, these are some of the most atmospheric stories around. If you're looking for a moody fall read, gothic horror is definitely the way to go. Here are 10 gothic horror reads to get you started:
The Haunting of Hill House by Shirley Jackson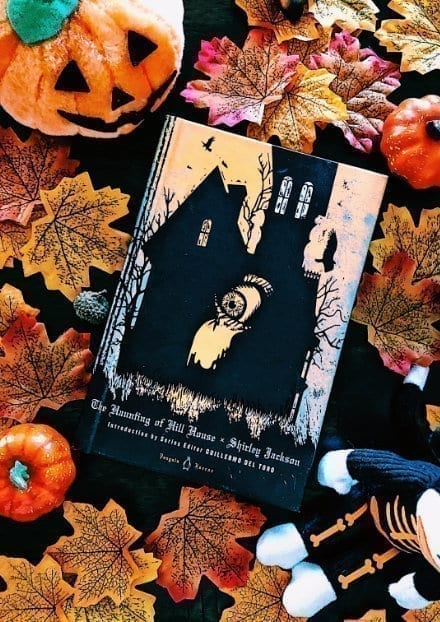 I mean… duh. Probably the queen of the Gothic feel, Jackson cemented her place in the horror novel hall of fame with this chilling tale of four people hoping to prove the existence of the supernatural at the quintessential creepy old house. Obviously they get more than they bargained for. The tone and atmosphere of the story draw the reader in, making this a no-brainer for a gloomy fall evening read. Hill House has spawned two film adaptations (one starring the late great Vincent Price), and a widely successful Netflix limited series a couple of years ago. Also, shoutout to Jackson's equally eerie We Have Always Lived in the Castle, which is also wonderful and doesn't get the credit that it deserves.
Article Continues Below Advertisement
Article Continues Below Advertisement
The Fall of the House of Usher by Edgar Allen Poe
Basically anything written by Poe could fall into this category, but I mean come on; the house is alive in this story. The nameless narrator visits his friends the Usher family, only to find them sickly and behaving oddly. Things only get worse when Madeline Usher – supposedly dead – is sealed into the family tomb. The visual of the house splitting in two and sinking has inspired many stories and films since – Crimson Peak anyone? – and is an iconic image in gothic horror. It's one of Poe's more well known stories for a reason. And really, is it even a spooky gothic story if it doesn't have a film adaptation starring Vincent Price? Nope, I don't think so.
Opium and Absinthe by Lydia Kang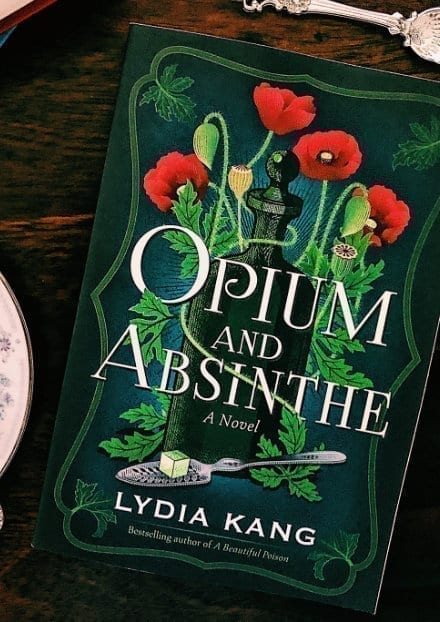 A perfect example of a story that pays homage to existing media. Tillie Pembroke has just lost her sister in an unexplainable way; her body has been completely drained of blood. Bram Stoker's novel Dracula has recently been published, and Tillie can't help but wonder if there's any truth to the vampiric novel. Going a little meta, Opium and Absinthe finds it's heroine battling an opium addiction and searching for answers she may not want to find. Being the staple of gothic horror that it is, Draculaesque inspiration is cleverly woven through this horror story with a creepy mystery at its center.
The Toll by Cherie Priest
If you're looking to deviate from the classic gothic horror fare, Southern Gothic is an excellent detour to take while still remaining in the same overall subgenre. An unknown creature is taking people passing over the bridge on Route 177…but the nearby residents of small town Staywater have seen this before. Taking a break from haunted houses, this novel follows two women hell-bent on killing the creature for good, and is chock full of Southern small town charm and quirky characters. The best way to take a break from eerie castles of your classic gothic horror is to dive into the swamp!
Frankenstein by Mary Woollsencroft Shelley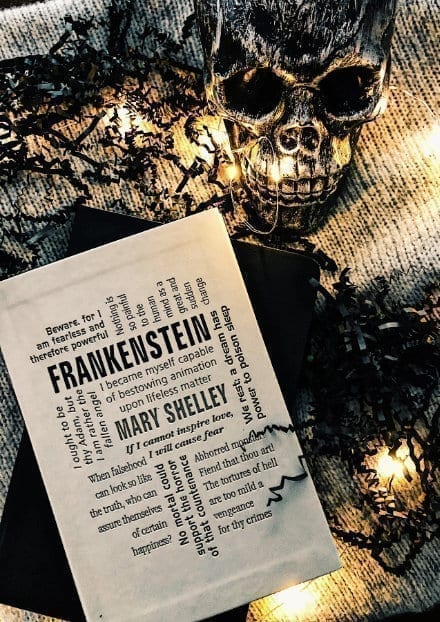 The novel that started it all, and arguably one of the most famous pieces of literature ever written. Sometimes called The Modern Prometheus, this gothic genre-definer was famously conceived on a holiday – Shelley, her husband and noted poet Percy Byshe Shelley, her stepsister Claire and Lord Byron. They came up with a contest to write the best ghost story, and at only 18 years old, Mary came up with the Frankenstein story and won the contest.
Article Continues Below Advertisement
Article Continues Below Advertisement
The haunting tale of Victor Frankenstein's obsession to re-animate dead matter has stood the test of time and spawned countless adaptations, retellings and inspired countless other stories. If you're just starting on gothic fiction, look no further than this masterpiece.
The Historian by Elizabeth Kostova
Another novel heavily inspired by Dracula, Elizabeth Kostova's debut novel sees the origins of Vlad Tepes – later known as Dracula – become a mystery that unravels across time. Our narrator recounts her fathers adventures and exploits in trying to discover the truth behind the legend of Vlad the Impaler, and in his searches he finds more than he ever could have dreamed of.
The story has heavy elements of historical fiction and mystery woven into its narrative, however the search for the truth behind the myth and the eerie horror that's discovered along the way make for a fascinating read; you'd almost believe that you were reading a real account of a scholar out to find the truth.
The Strange Case of Dr. Jekyll and Mr. Hyde by Robert Louis Stevenson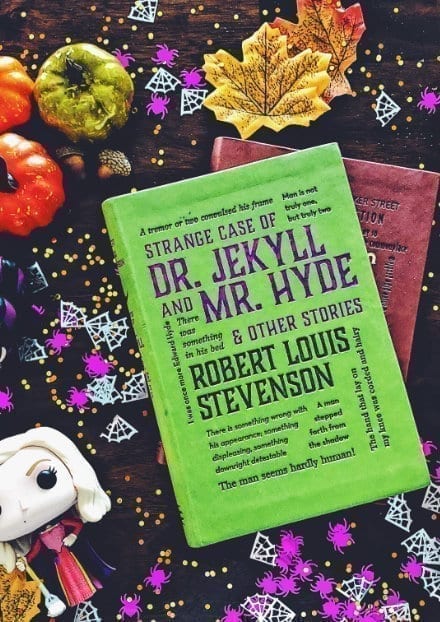 Robert Louis Stevenson may be better known in the children's literature community for his swashbuckling story Treasure Island, but this work is by far a favourite of mine. What would happen if you could separate the two sides of yourself, good and evil? Who would ultimately win when it came time to let one lead? And what does it mean to play around with human nature? Stevenson takes these questions and weaves in science and a mystery that are both eerie and intriguing for the reader. A top notch choice for gothic horror seekers like myself.
Article Continues Below Advertisement
Horrid by Katrina Leno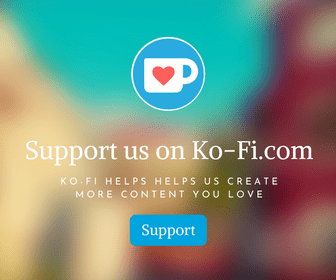 A little bit more contemporary than many on our list, this recent release still has all of the spine chilling elements associated with Gothic horror. An autumn setting, a dreary old manor and a family full of secrets plague protagonist Jane, who returns with her mother to their family's dilapidated old house in New England. Soon she and her mother begin to spiral, tapping into their worst habits and moods, and Jane stumbles onto a secret she can't comprehend. Teeming with grief and psychological horror, Horrid delivers a more modern take on a haunting that's just as eerie and unsettling as any classic.
The Legend of Sleepy Hollow by Washington Irving
Small town legends make for amazing ghost stories, and this uber-popular short story is no exception. School teacher Ichabod Crane gets the fright of his life in this classic by Washington Irving. The story has been adapted many a time both animated and live action, though being a short story tends to take liberties with its source material in order to stretch out the storyline.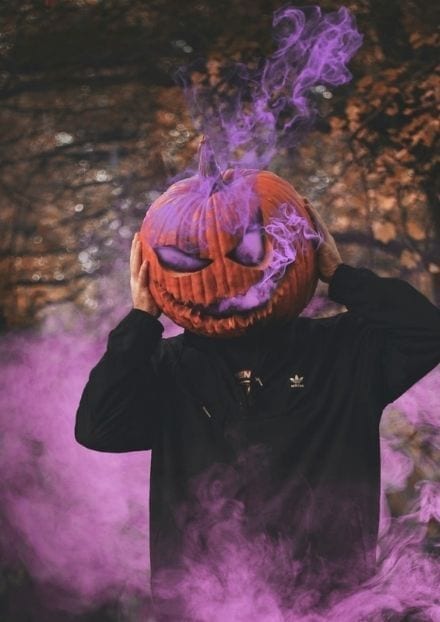 The image of a headless rider carrying a flaming pumpkin "head" is iconic, and the small village of Tarrytown, New York – where the story was set – has the tons upon tons of tourists per year to prove it. The story also inspired one of my favourite Time Burton films of all time – you love it too, I know. Our contributor Emily put together a comprehensive look at the Sleepy Hollow town legend and it's inspiration.
Article Continues Below Advertisement
Article Continues Below Advertisement
The Shining – Stephen King
Shifting the setting from a haunted house to a hotel gives you so much more room for spirits and specters, don't you think? King certainly seemed to think so, because this modern classic is chock-full of them. Snow and storms isolating people is a theme he uses to perfection in The Shining, where the entire Torrance family are subjected to all manner of horrors, and they'll all come to understand what unspoken issues can do to a man.
Somehow I don't think I need to tell you how this one turns out – the classic Stanley Kubrick film (which King famously hated), the mini-series (which no one saw) and last year's widely popular sequel adaptation mean you probably already know.
There are so many amazing works of gothic fiction and horror out there, it's impossible to find them all. Honorable mentions go to other brilliant works like Henry James' The Turn of the Screw, Bram Stokers' Dracula -though everyone can see how much that has inspired other works – and Catherine House by Elisabeth Thomas. This is a sub genre that stands the test of time, even now. Step right up for spooky houses and demons, both internal and external. Happy haunting!
Article Continues Below Advertisement
Article Continues Below Advertisement