Time period dramas take you back in history to experience life through a different lens, and their screen adaptations are an extension of your time travel. Fans of the genre usually swoon over detailed costumes and impressive sets, but let's not forget the most important elements of any adaptation: how well the characters are brought to life in a way that fulfills the expectation, and how well the screenplay sticks to the original plot.
From kings and queens in 16th century England to WWI Russia and Scotland, take a tour around the world and over the centuries through these 10 time-period dramas which happen to have the best screen adaptations of all time. Whether you are a fan of historical fiction, fantasy, or romance, there is something for everyone on this list through time.
10. Persuasion by Jane Austen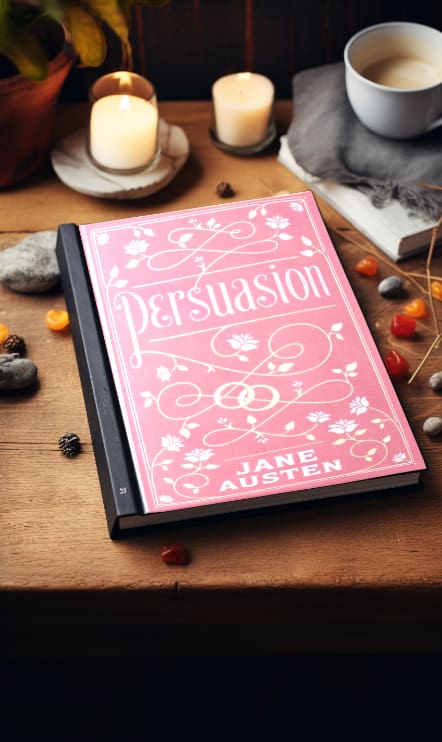 Netflix released an adaptation of Persuasion in 2022 starring Dakota Johnson that embodies everything an adaptation should be. For many modern readers, it is hard to appreciate the time-relevant humor of Jane Austen, but actually, most of her books are quite funny. The adaptation reminds readers of this humor with a little bit of modern context.
Aside from the modern context to get viewers engaged, the film follows the plot of the book to a T so fans of Austen's books will be not just engaged but enthralled to see their favorite characters come to life. This is one of those rare adaptations that reminds readers why they love the book, it also does a beautiful job at re-envisioning the time period to represent diverse characters.
Article Continues Below Advertisement
Article Continues Below Advertisement
9. Pride & Prejudice by Jane Austen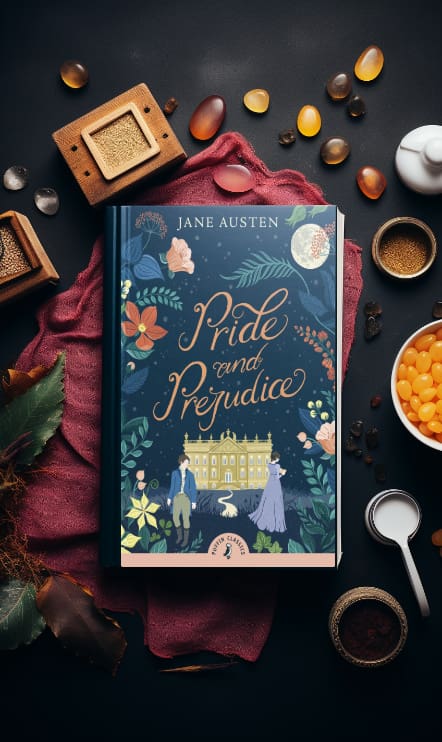 Not to sound like a broken record by bringing you another Jane Austen film adaptation, but this film is just too good not to include and it is the ultimate foe-to-lover plot there is. In some ways, this 2006 adaptation re-envisioned time-period films in general, as if it is the first time-period film in the 21st century that was created with modern consumers in mind.
The dialogue in particular stays true to the book, and the actor's skill in bringing these characters to life in a loving and relateable way captivates audiences. This adaptation is also quite different from the Persuasion adaptation mentioned above, giving Austen fans a range of film styles to enjoy when consuming their classic favorites.
8. Little Women by Louisa May Alcott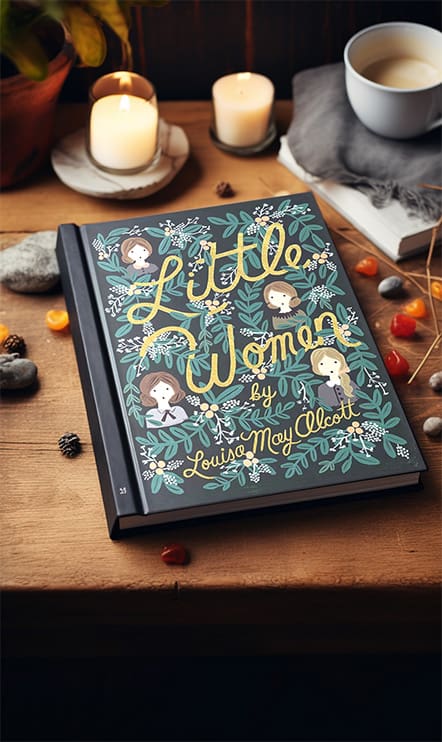 This Academy Award-nominated film by fan-favorite director, Greta Gerwig redefined the power of time-period film adaptations. This book, written by Louisa May Alcott explores the relationships between women, and their paths to independence – themes that very much still resonate with modern readers. And the film adaptation brings those themes to life in a way that emphasizes the book's importance.
Not to mention you can see your favorite characters brought to life but some of your favorite Hollywood actors, Timothee Chalamet, Saoirse Ronan, and Florence Pugh. Pugh's portrayal of Amy in particular brings forward a vital narrative about a woman's path to independence, parallel to Ronan's interpretation of Jo.
RelatedFrom Foes to Flames: Top Enemies-to-Lovers Books
Article Continues Below Advertisement
Article Continues Below Advertisement
7. Anna Karenina by Leo Tolstoy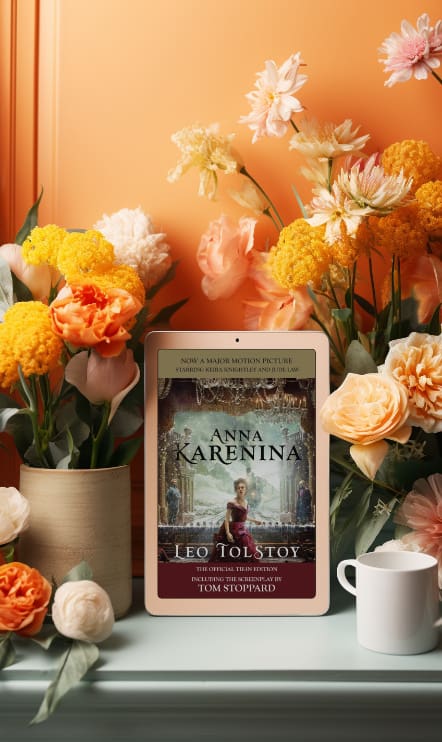 For those interested in Russian classics, the 2023 film adaptation of Anna Karenina is a great introduction that will actually make you want to give the book a try. Classics queen Keira Knightly brings this classic character to life, along with incredible cinematography that is almost ballet-like and whimsical.
Watching the film feels like watching a play on a screen, and while the film might be quite long, it does the book justice (and the book is quite long too).
RelatedThe Book Was Better: Classic Tragedy in Macbeth (2015)
6. Doctor Zhivago by Boris Pasternak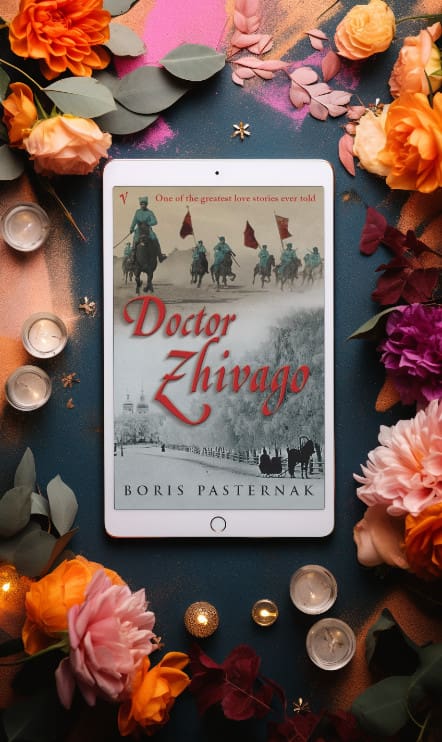 For another introduction to Russian classical literature, Doctor Zhivago is an excellent book and film pairing, and the adaptation in particular is great for classic film lovers.
The plot begins with a physician in WWI who is married but falls in love with an activist wife. The tale follows the lovers through political strife both in Russia and internationally. The book is perfect for fans of the sub-genre, love in the Time of War and the film adaptation not only stays true to the plot but provides timeless entertainment.
Article Continues Below Advertisement
5. Atonement by Ian McEwan
This is a film adaptation that might surprise readers, as many people don't realize that the box-office hit 2007 film is actually based on a book. And while the adaptation is well done, captivating, and builds strong characters the book goes even further into the plot of love, deception, and forbidden romance.
If you have seen the film, the book needs to go to the top of your reading list because you will be pleasantly surprised by how the characters are brought to life, alongside authentic dialogue.
4. The Other Boleyn Girl by Philippa Gregory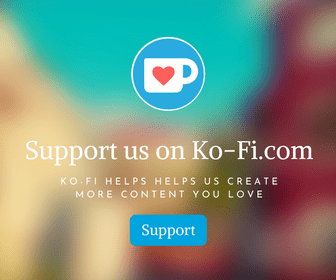 Let's take things back a few centuries into one of the most thrilling and dramatic time periods of all, 1500s England. The story follows two sisters, Mary Boleyn who becomes the wife of Henry VII, and her sister, Anne who is his mistress. You can imagine a story filled with jealousy, passion, and a fight for political power in the royal house.
This fictionalized view of real-life events is well/represented in the film adaptation, and not to mention the costumes and sets are an incredible look into time-period drama history.
3. A Room With A View by E.M. Forster
For fans of great British actors, you are in luck. The film adaptation of A Room With A View stars a young Helena Bohman Carter as the leading lady navigating youth and love, while Maggie Smith plays her older cousin – who is guiding yet strict.
Article Continues Below Advertisement
Article Continues Below Advertisement
This is one of those original stories that launched Euro summer dreams, as our protagonist is traveling through Italy in the early 1900s with her cousin. She finds love on a whim, the kind of summer love that makes you forget about things back home. When she does return home, she considers marrying for status, only to cross paths with her summer lover unexpectedly and be faced with the harsh decisions of reality and passion.
RelatedThe Classics: 7 Dystopian Novels That Started It All
2. Outlander by Diana Gabaldon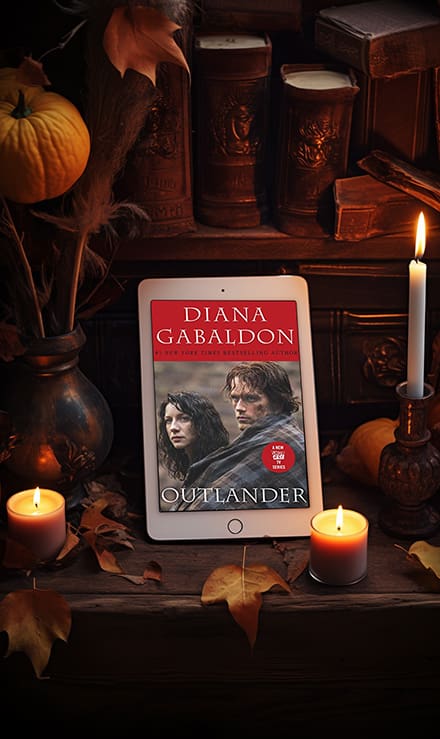 Here is a time-period drama that keeps giving, this series not only feeds the fans but provides a light touch of fantasy with the time-traveling aspect of the story.
Follow WWII nurse Claire, who serving her duty is on a holiday with her husband when she is suddenly transported to 17th Century Scotland. Among the adventure and life-threatening danger, she falls in love with Jamie – a Scottish warrior. Both the book and screen adaptation follow Claire navigating two very different lives, with very different lovers.
Other than being a great page-to-screen adaptation, it has one of the best audiobooks of all time as well, if those are your thing. This is a great book for a book club discussion as well!
1. Bridgerton by Julia Quinn
Bridgerton brings an entirely new name to time-period dramas, with a reimagined past where diversity is represented differently and lifting romance off the page with steamy stories. This series follows the love affairs and stories of the entire Bridgerton family, a high-class English family with 8 children, and 8 individual love stories.
Each book is connected by the common society, each summer there are balls and gossip around the town. You have probably already indulged in the Netflix hit series that brings the books to life, but if not you are in luck to read the series along with following the release of the coming-soon season 3.
*Disclosure: We only recommend books that we love and would read ourselves. This post contains affiliate links, as we are part of the Amazon Services LCC Associate Program and others, which may earn us a small commission, at no additional cost to you.
Article Continues Below Advertisement
Article Continues Below Advertisement