You know those rom-coms where you can just see the tension off the bat? They may pretend to hate each other, but everyone can tell they will end up together in the end. The romance novel trope of enemies-to-lovers goes back to as far as Romeo and Juliet. Even if in the beginning they don't love each other, there is often an underlying misunderstanding or layer of frustration that turns into passion.
If you love the cheesy books where you know they will get together in the end, or the more drawn-out stories where it isn't quite clear what will happen, check out these 10 enemies-to-lovers novels. There is a mix of classic tales, modern meet-cutes, and even viral books with viral adaptations on Netflix.
RelatedBest BookTok Romance Comedies Books: A Discussion
Article Continues Below Advertisement
Article Continues Below Advertisement
10. Pride and Prejudice by Jane Austin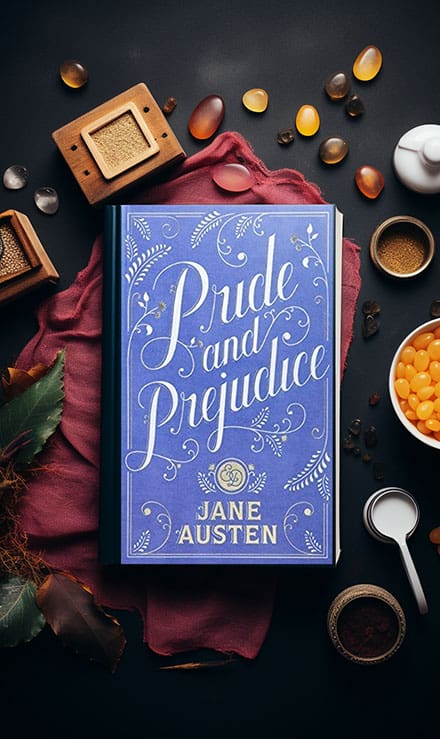 Jane Austin may basically be considered the mother of the enemies-to-lovers romance trope as Pride & Prejudice takes the cake for being a classic representation and a model for books to come. In the plot, our protagonist Elizabeth makes a hasty judgement about Mr. Darcy and while they keep running into each other at social gatherings she finds herself looking for reasons to dislike him.
One of the most beautiful themes in the book is learning to see the difference between superficial goodness and real goodness, and any modern single person may also be able to relate to their quest for love sometimes you have to let go of expectations and enjoy what makes someone good who is standing right in front of you. Without knowing it, Jane Austin wrote a classic tale about finding love, and not letting expectations or prejudice of a person get in the way.
9. Red, White & Royal Blue by Casey McQuiston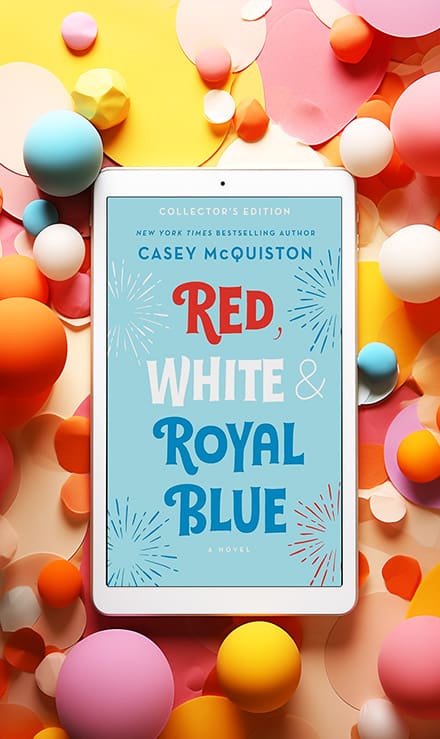 You have definitely seen this viral film adaptation on Amazon Prime, but did you know it is based on a book? As the title hints, the story follows the unlikely romance between the sons of two world leaders: Alex who is the U.S. president's son, and Prince Henry of England.
A video of the two is leaked and forces them to be friends in public – although eventually, this forced friendship grows into a romance as you might have imagined. Another interesting layer on top of the enemies-to-lovers trope is the interweaving of political schemes and of course the power of social media today, and the impact of leaking viral videos that force people to reveal information.
8. The Hating Game by Sally Thorne
The Hating Game by Sally Thorne is another look at modern enemies to lovers, as the enemies in this situation are corporate competitors. The protagonist Lucy is working hard to climb the corporate ladder, and as so many workplace environments encourage, she is trying to one-up her colleagues. This becomes a particular challenge with Joshua, whom she hates in competition but begins to grow an attraction to – causing even more problems for her at work.
Article Continues Below Advertisement
Article Continues Below Advertisement
From workplace ethics, choosing your career over love and the "can they have it all" trope on top, this is a book that all people can relate to when thinking about the beginning of their careers, the challenges blocking promotions, and the risks you are willing to take to get over them. Plus, the book was recently adapted into a hit film, providing a nice reward for fans of the book.
Related10 Romance Novels For Your Lockdown Valentines Day
7. The Viscount Who Loved Me by Julia Quinn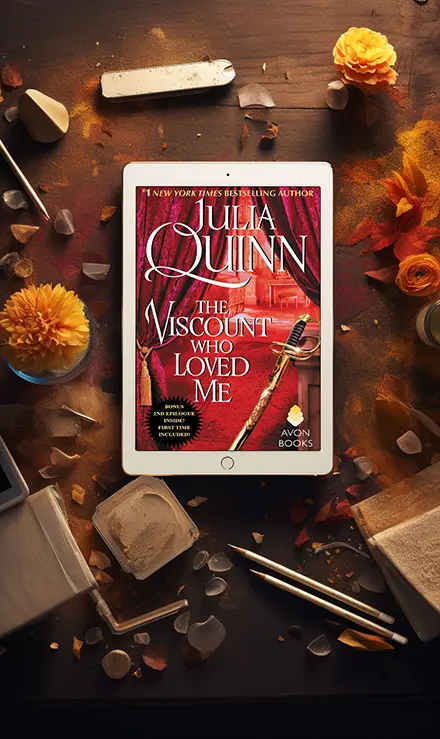 Book number two of the Bridgerton series follows the enemies-to-lovers stories between the eldest Bridgerton son, Viscount Anthony, and an unlikely love interest, Kate. Kate and Anthony both share the sentiment of not wanting to get married, but unlike Kate, Anthony has decided he must force himself to do it – not for love – but for obligation.
So, he begins to court Kate's sister who is the diamond of the season simply because she has been deemed the best, not for love. Along the way, the Viscount and Kate find a spark that makes them believe in love for the first time. For a series about love stories, Bridgerton does a great job at making each one unique and provides new tropes and situations faced by each dynamic character.
6. Love, Theoretically by Ali Hazelwood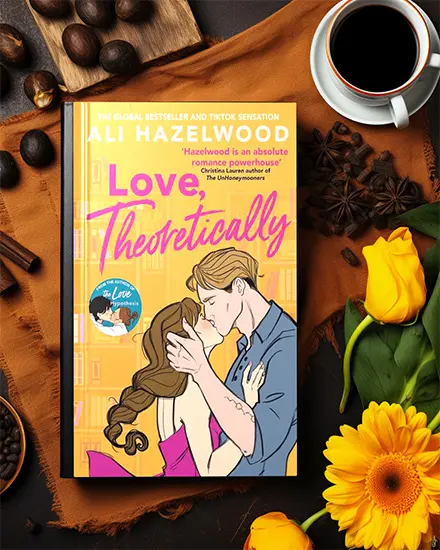 Love, Theoretically was first made viral on TikTok, but presents super interesting modern themes such as workplace ethics and barriers faced by women in STEM. Elsie is an adjunct professor of physics, but as she does not make enough money to support her lifestyle she has an avid side gig as a girlfriend for hire. One of her trusted clients is a friend, and they have been keeping up the fake relationship thing for years, including meeting his family.
Article Continues Below Advertisement
Elsie then gets an opportunity to interview for the job of her dreams at a different University, and at the welcome dinner, she sees her client's brother – who does not approve of her for many reasons. One, he does not like the relationship that she has with his brother, but two he is a scientist who publicly tries to find evidence against her research in theoretical physics. As you can imagine, the enemies have to cross many lines to find love in this situation, and both start believing in something that goes against their principles.
5. The Spanish Love Deception by Elena Armas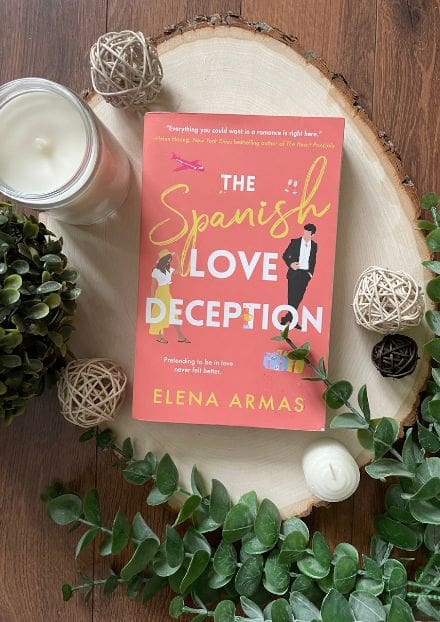 It is clear that TikTokers have a preference for romance novels especially enemies-to-lovers books. This TikTok famous rom-com provides the perfect enemies-to-lovers trope with our main character, Lina is a bit distraught about seeing her ex at her sister's wedding in Spain, so she decides to pretend to be in a relationship with her colleague for the show of things.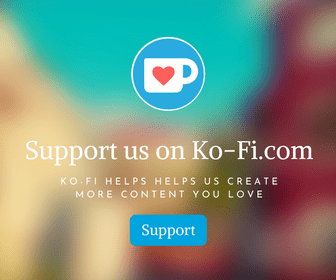 Everyone can relate to the horror of seeing your ex engaged to someone else, of all places at a wedding (one might also ask why your sister would invite your ex to her wedding). The book gives vibes such as that of the film, The Proposal, but it also dives into family dynamics while also providing you with the steamy romance scenes you have been waiting for.
4. Obsidian by Jennifer L. Armentrout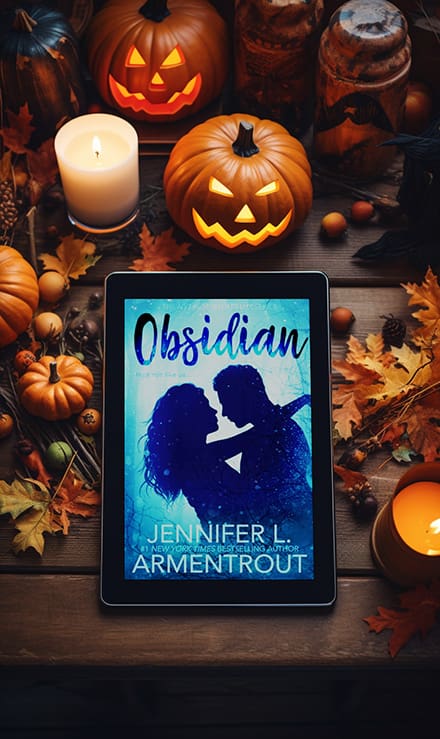 Take a walk down memory lane with this enchanting book for Young Adults, which is actually for everyone and follows the enemies-to-lovers trope. Kathy is 17 and is struggling to make friends upon her family's move to West Virginia. She begins to befriend her neighbor Dee, but with Dee's brother Dameon, it is harder to break the ice.
She soon discovered an entire new world inside of West Virginia, no spoilers but it is quite the plot twist in the direction of the fantasy genre. Making it the perfect book for romance and fantasy fanatics alike.
Article Continues Below Advertisement
Article Continues Below Advertisement
Related5 Romance Authors Who Have Stood the Test of Time
3. Fight or Flight by Samantha Young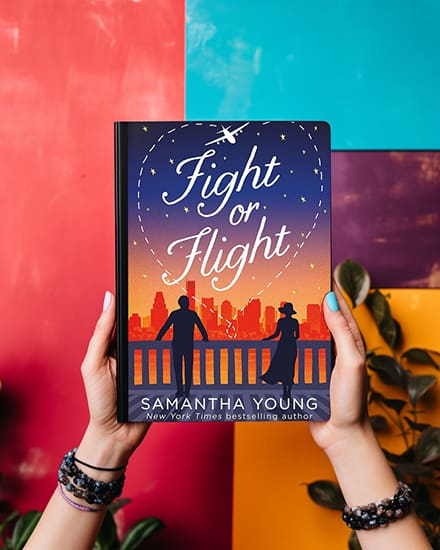 For those who enjoy a steamy romance novel, this is the perfect book for you as the enemy-to-lovers trope generates a lot of steam in this plot. Have you ever seen a handsome stranger on an airplane? But then their attitude is completely rude (as many people are when they travel) and that attraction becomes resentment? But you know what they say about resentment and attraction…
And it is all quite situational when their flights are canceled, forcing them to be stuck in the same place. This is the perfect romance novel that involves enemy to lover, meet-cute, and provides Before Sunrise vibes.
2. Beautiful Bastard by Christina Lauren
Chloe and Bennett fit the enemies-to-lovers trope perfectly in this will-they-won't-they novel about two co-workers. Chloe quickly makes Bennett her enemy upon finding out he is the boss's son, coming in to take over the company. And for Bennett, it is difficult for him to work with Chloe as he finds himself growing more and more attracted to her.
The attraction and taboo make the love-hate stereotype steamy and intriguing. A must-read for any romance novel lover.
1. Normal People by Sally Rooney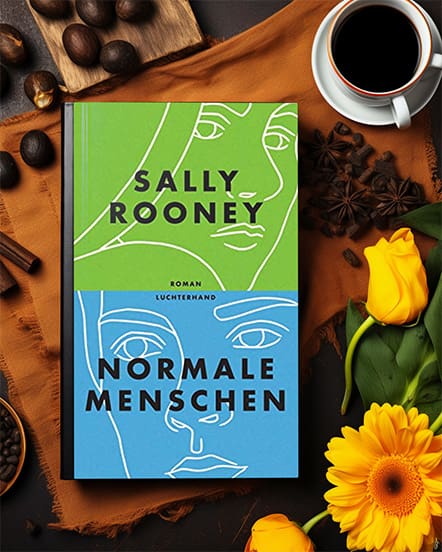 Normal People may not be your typical enemies-to-lovers setup, but our protagonists Marianne and Connell certainly aren't friends in the beginning, and for the majority of their childhood romance pretend not to even know each other.
Marianne and Connell are two young people who weave in and out of each other's lives, sometimes friends, sometimes enemies, and sometimes lovers. They face social and economic barriers when considering having a relationship, and both fight to push down those barriers just to not be enemies. Normal People is a cultural phenomenon of a novel that will be a quick read if you love romance novels.
*Disclosure: We only recommend books that we love and would read ourselves. This post contains affiliate links, as we are part of the Amazon Services LCC Associate Program and others, which may earn us a small commission, at no additional cost to you.
Article Continues Below Advertisement
Article Continues Below Advertisement