For many people this year, we are having to spend Valentines day behind your own door. While you may already be with your loved ones, you are still in the same space doing the same thing you have done since last year. But what you have not done is read all these romance novels. Filled with romance (duh), suspense, intrigue, and mystery these books will surely light a fire in your lockdown Valentines day. Hopefully one of these books will help you spice up your day, and bring some romantic intrigue into it!
1 ) The Duke and I by Julia Quinn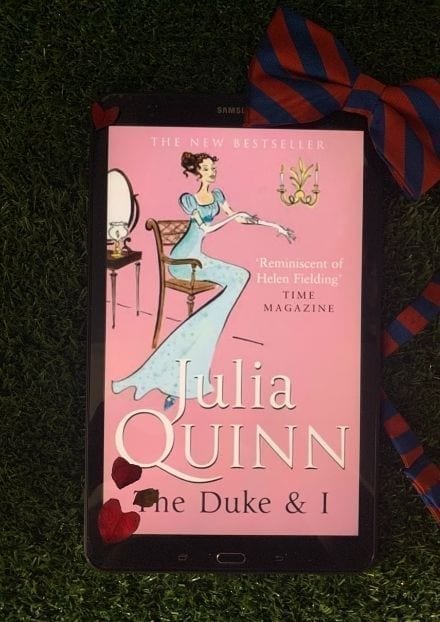 Now a top grossing Netflix drama, this tv series started off as a series of romance novels. With each one following the life of a sibling, there are 8 book total. The first book follows the story of Daphne and Simon. Two people who are now old enough that society is pressuring them to find a match and get married. Even if they do not want to. Daphne and Simon have found a way to use each other to get what they want from this seasons marriage matches — one being left alone, the other a profitable match. What started as a simple plan to keep society happy, slowly starts to turn into more as Daphne and Simon keep digging deeper and deeper into their plan.
Article Continues Below Advertisement
Article Continues Below Advertisement
2) If I never met you by Mhairi McFarlane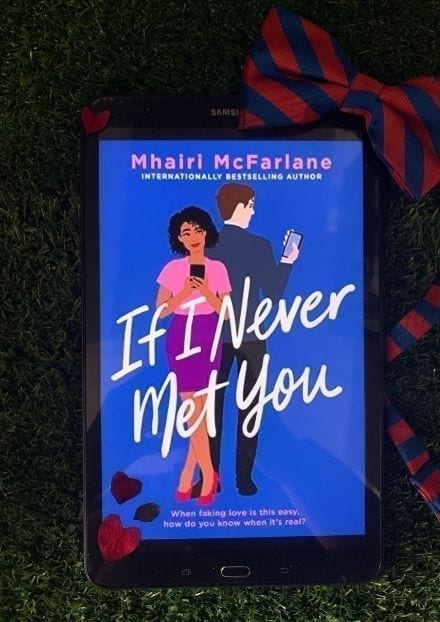 There is nothing like having a serious, committed relationship. The love you have, the trust, knowing that you have a special someone always by your side — irreplaceable. So what do you do when your partner of 10 years just, ends things? Now not only did you loose a huge part of your life, but what if you have to see him every single day because y'all work together…
You do what everyone does, use online dating to spice up your romance life and to try to piece back your life and keep going on. Until one day you hear that he and his new girlfriend are having a baby together. Then like a rational person you let a chance encounter with the office playboy develop into a perfect situation for you and pretend y'all are dating! Win win situation to prove you are ok and fine with how your life has turned out recently. But what if your fake boyfriend becomes a bit more to you, even if you do not want anything? Read this book to find out!

3) Ties That Tether by Jane Igharo
What do you do when you make promise to your dying father? A promise that holds more than a normal promise, it affects your entire life. Azere promises her dad that she will marry a Nigerian man and help keep her culture alive while living in Canada. Not only does she have that promise looming over her, she also has the pressure coming from your mother to keep dating within the Nigerian dating pool.
When Azere has a match-gone-wrong from her mother yet again, she ends up at a bar where she meets a tall, handsome, white man. When she realizes a one night stand is more than just that, how does she fight for her happiness with the guilt of breaking promise to her deceased father– and the guilt that comes with marrying outside of your culture. Can she still be Nigerian and keep doing what she is doing? Is romance even an option to consider?
4) Temporary Wife Temptation by Jayci Lee
Garrett Song is ready to take over the family business. But there is one catch , his family wants him to marry first. And marry who they picked out. To stop that from happening , Garret does the logical thing — he finds someone who also needs a spouse and they pretend to be a couple to call off their family. But what if there is something more after awhile… will that ruin their plan? How can one predict a romance when the whole situation is to stop their family pressuring them to marry who they choose.

Article Continues Below Advertisement
Article Continues Below Advertisement
5) This Time Next Year by Sophie Cousens
Minnie Cooper, born on New Years and a very unlucky person. Someone always seems to be ahead of her, and she is alway missing things by justttt that much. Born just after midnight, along with another baby in the hospital, Minnie sees this as the beginning of being unlucky. While her and this other baby were born at the same time, the other family get the reward for being the first baby born that year.
And ever since then, things have been going exactly like that. Now 30 years later, she runs into that same lucky guy through mutual friends. And she can see how he still kept getting all the good luck she never had. But that run in seems to be the first of many. Is it so she knows that luck never favored her? Why is he all of a sudden everywhere?
6) A Lady's Formula For Love by Elizabeth Everett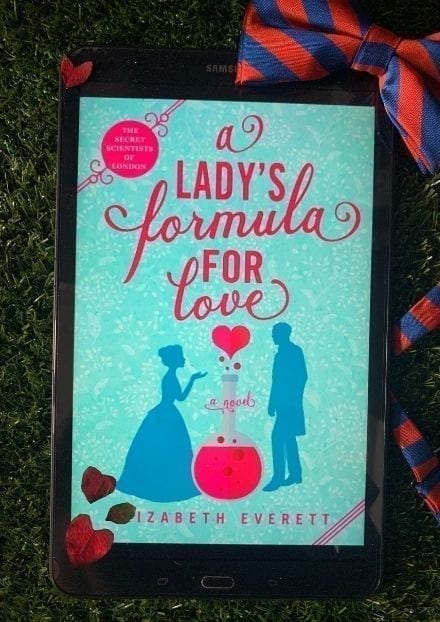 Lady Violet Hughes. A remarkable woman living in Victorian times. She runs a secret club of female scientists, who are not allowed to bring their work out to the public due to the way society views women. But when a men's organization becomes violent, the crown needs scientists that are loyal and who are smart enough to help fight against the weapons the opposing group is using on citizens.
While being choose, Lady Violet is also scared for her safety. She hires a body guard to help protect her and she works on what the crown has asked of her. While trying to be the scientist she is, and having to play her social part of being a lady, violet and her body guard are drawn closer and closer. This romance seems mainly physical and convenient, but what if it's more?
7) Honey Girl by Morgan Rogers
( This book will actually be published on Feb 23rd. While I have not read this book, it is on so many lists, including Oprahs to-read list, that I felt I needed to include it in here! )
Article Continues Below Advertisement
After just getting a PhD Grace Porter wants to celebrate! So her and her friends go to Vegas, and are ready to celebrate. Grace is all around a good girl. Straight As, never takes a summer vacation, no goal is too high for her to reach. In a moment where she acts unlike herself, Grace goes to Las Vegas and at the end of the night she is married to a strange woman, with out any of the romance. A quick drunken, marriage that she does not remember.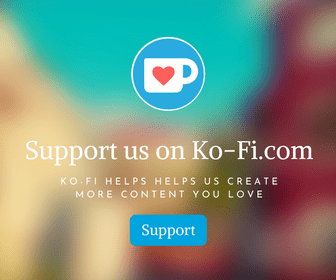 Raised with a strict military father and strict family, she has the life that they think is a good life for her yet she isn't fulfilled with her degree. So as any 20 something year old would do — she moves to New York with the wife she has from Vegas. Hoping to find a purpose in life, what will happen to Grace as she searches, and what will happen with her wife was there a reason she agreed to marriage, a romance?
8) From Blood and Ash by Jennifer Armentrout
Book 1 of a series, this book follows the life of a girl named Poppy. She was born and chosen to remain pure. She has a duty, a kingdom, and a purpose. She is supposed to be bringing in a new era for her desolate kingdom. She can not be touched, looked at, interacted with, anything. She is supposed to be found worthy by the gods so she can continue to fight back evil with her family and save her kingdom.
After all, her kingdom has been forsaken by the gods and now there is violence and bloodshed. She is chosen to right that and convince the gods she is worthy. But as she gets closer and closer to her ascension day, her heart starts fighting with her duty and she starts to her question her life. What is right and wrong blur together and Poppy needs to decide — be found worthy by the gods or to follow her heart.
Article Continues Below Advertisement
Article Continues Below Advertisement
9) Regretting You by Colleen Hoover
This book follows the story of a mother and daughter who are polar opposites. The mom, Morgan, got pregnant at a young age and ended up putting her dreams on hold to raise her daughter. And she is fighting to keep that from happening to her daughter.
Her daughter, Clara, is 16 and is finding living with her mother impossible. The only thing holding them together is Clara's father— Chris. He is the peace maker of the family, holding everything together and making life enjoyable between Morgan and Clara. Chris ends up having a tragic accident leaving the two girls with each other.
With the two girls already fighting this accident really causes a struggle to rebuild their life and figure their own relationship out. Morgan finds comfort in someone that is not Clara, while Clara turns to a boy she had be forbidden to interact with. What happens when mother and daughter keep falling apart and can not rebuild their delicate relationship Chris had worked so hard to build?
10) One To Watch by Kate Staymand London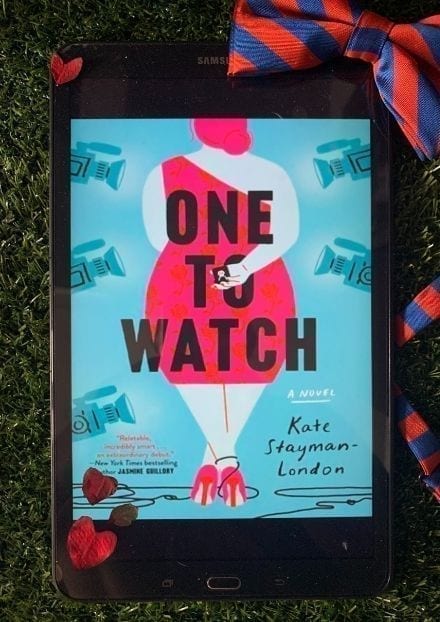 Following the life of a plus-size model you see how while her life seems fantastic, she is covering up a broken heart. And like a typical person, she loves watching the latest dating show on tv to get her romance kick. But she is also sick of the lack of diversity in body types in shows like this. Dealing with her broken heart and frustrations of representation in media, she swears off dating. But then — she gets asked to join the show. She accepts, yet promises herself she will NOT fall in love. As the show starts, things are not what they seems. Should she trust these men who are fighting for her love on tv and fight for a happily ever after? Or is it all too much…
Article Continues Below Advertisement
Article Continues Below Advertisement