Vampires are literally one of the oldest tales of time, spanning from classic gothic fiction like Bram Stroker's Dracula to modern young adult romance novels like Twilight, The Vampire Diaries, and The Vampire Academy. When you look at it from a historical point of view, the narratives change with the time periods, but the themes stay largely the same: horror, romance, and cultural clashes (between humans and vampire covens).
Within that cultural clash arises questions about society, like what makes someone a monster? Why are people ostracized for living different lifestyles? And is there really glory in eternal life?
All of these questions and more are explored in some of the best vampire books of all time. Don't be put off by stereotypes that vampire books are corny; they actually lean much more into philosophy and explore tropes in society, all while romanticizing the horror and fantasy of being a vampire.
Updated October 2020: After gathering suggestions from our fans and reviewing the list with a few the editors, we've updated the article to include some of the better-known vampire books and not just the popular ones. The article has been expanded to include some of the classics as well as popular books. The article was also reformatted to be a ranked list.
1. Dracula by Bram Stroker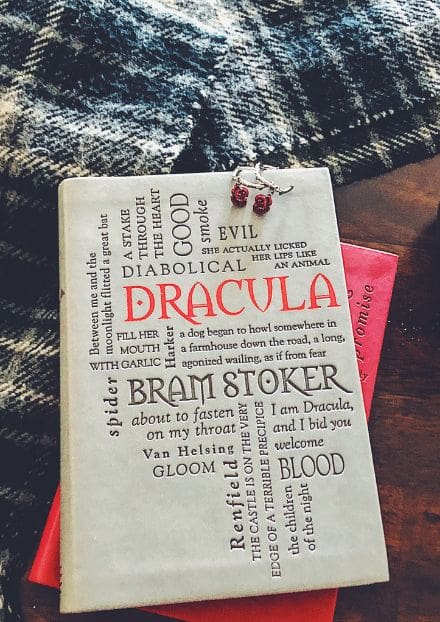 The list of best vampire novels of all time would be remiss if it did not name Dracula by Bram Stroker – the book that started takes the cake when it comes to vampire classics. Written 25 years after Carmilla, it struck a chord in a timeless manner for literature.
Article Continues Below Advertisement
Article Continues Below Advertisement
Everyone knows the classic tale: a businessman goes to strike a deal with Count Dracula, only to get himself involved in a love triangle involving his fiancee and her fascination with a mysterious stranger. If you have seen the film, definitely give the book a shot.
RelatedThe Book Was Better: Fangy Foes in Interview With The Vampire (1994)
2. Interview With The Vampire by Anne Rice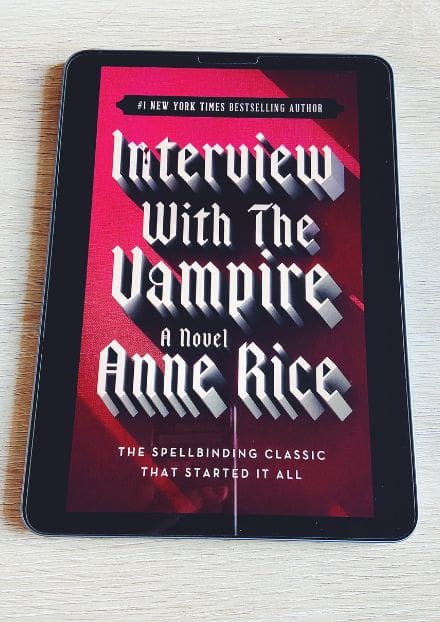 This is another famous vampire novel that is mostly known for its film adaptation starring Tom Cruise and Brad Pitt as two vampires passing the decades together through history (though the recent television series has generated a lot of buzz). It begins during the 1800s in New Orleans, and the pair go through Europe living a divine life, until Louis starts to feel that something is missing.
This modern work of literature takes a look at the glamor perceived in an eternal life, versus the human aspect in all of us that longs to be loved. Give this book a shot if you prefer to move away from stereotypical vampire tropes and want a taste of something modern with a classic feel.
If enjoy this book, you must read the rest of Anne's Rice vampire chronicles;
Interview with the Vampire (1976),
The Vampire Lestat (1985),
The Queen of the Damned (1988),
The Tale of the Body Thief (1992),
Memnoch the Devil (1995),
The Vampire Armand (1998),
Merrick (2000),
Blood and Gold (2001),
Blackwood Farm (2002),
Blood Canticle (2003),
Prince Lestat (2014),
Prince Lestat and the Realms of Atlantis (2016),
Blood Communion: A Tale of Prince Lestat (2018),
3. Let The Right One In by John Ajvide Lindqvist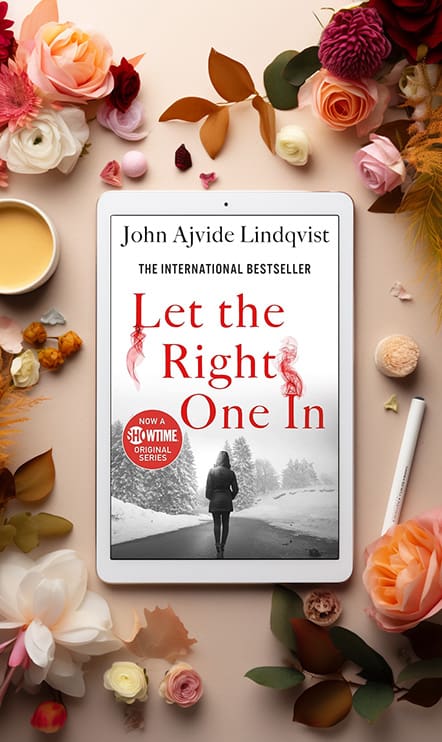 This dark Nordic horror tale about the unlikely relationship between a human boy and a young vampire girl living next door generated enough buzz to receive not only a film adaptation in its original Swedish but also an English-language version. Oskar and Eli's friendship begins from a place of innocence, but circumstances quickly take a much darker turn.
If you're a fan of pitch-black Scandinavian fiction that tackles coming-of-age issues, isolation, and bullying and also features some monsters for good measure, this is the book for you.
4. The Passage by Justin Cronin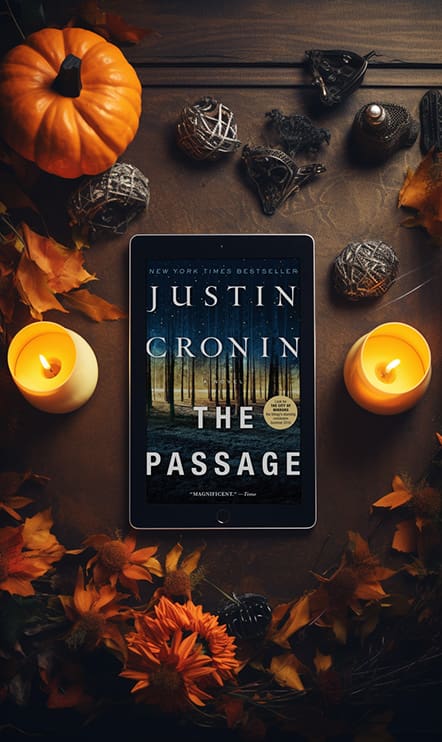 If dystopian fiction is your usual jam, Cronin delivers in spades in the first installment of his trilogy. After an experiment is accidentally set free from a military base, all hell breaks loose. What follows is a bleak new landscape filled with a new predator, and the rest of humanity acting as prey. The Passage takes a slightly more modern direction with its vampires, and the result is an epic mashup of horror and apocalyptic fiction that has kept it on readers' minds since its publication over a decade ago.
Article Continues Below Advertisement
Article Continues Below Advertisement
5. The Historian by Elizabeth Kostova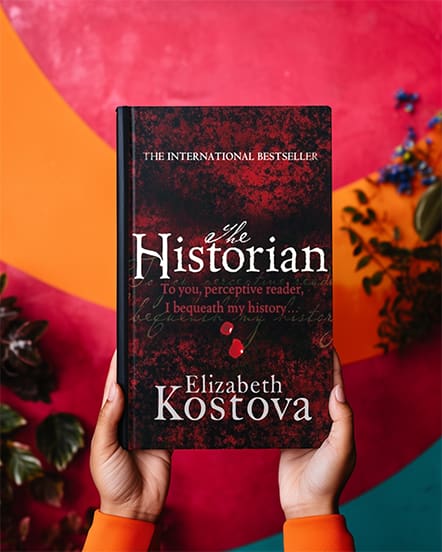 This is a great one for fans of historical fiction looking to add a little more darkness to their library. Elizabeth Kostova weaves multiple narratives into folklore regarding Vlad Tepes, who was one of Bram Stoker's inspirations when creating the character of Dracula.
Using the old accounts and findings of her father Paul and others he worked with, his daughter works to track down the tomb of the fallen prince Tepes, but the truths she discovers along the way will impact her life more than she could have imagined. The novel is a wonderful blend of horror, folklore, and history, creating an atmospheric vampire tale that's difficult to put down.
6. The Southern Book Club's Guide to Slaying Vampires by Grady Hendrix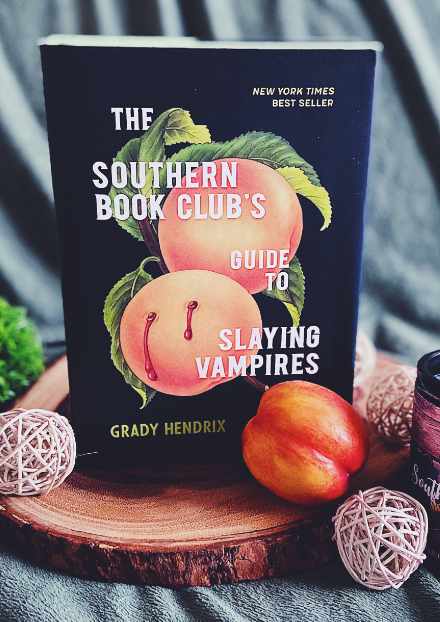 Some Southern flavor in a vampire story never hurt anyone, and with his foray into the world of fangs, Hendrix reminds us that when done right, humor and horror are the perfect combination.
Basically, imagine a bunch of seemingly sweet middle-aged moms having to team up to vanquish the vampiric evil wreaking havoc on the town of Charleston, South Carolina. Also, they're obsessed with true crime books. Nothing could go wrong.
7. Sunshine by Robin McKinley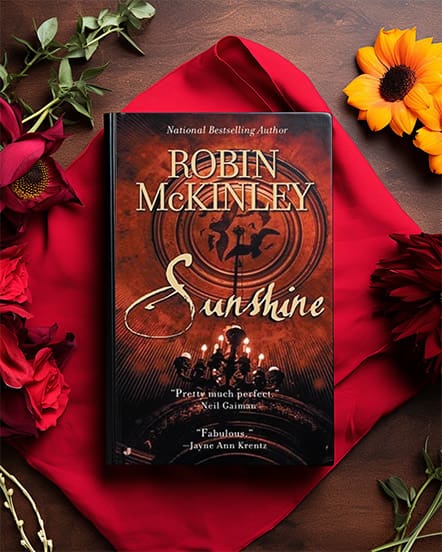 Rae "Sunshine" Seddon is just looking for a place to get away from it all and recharge. Luckily, nothing strange has ever happened at her family's cabin in the woods… until now.
Caught off guard by a band of vampires who are determined to use her as bait, Sunshine will have to fight as hard as she can to survive and tap into more of her power than she knew existed. This story is perfect for readers searching for some magic along with their vamps.
8. Carmilla by Sheridan Le Fenu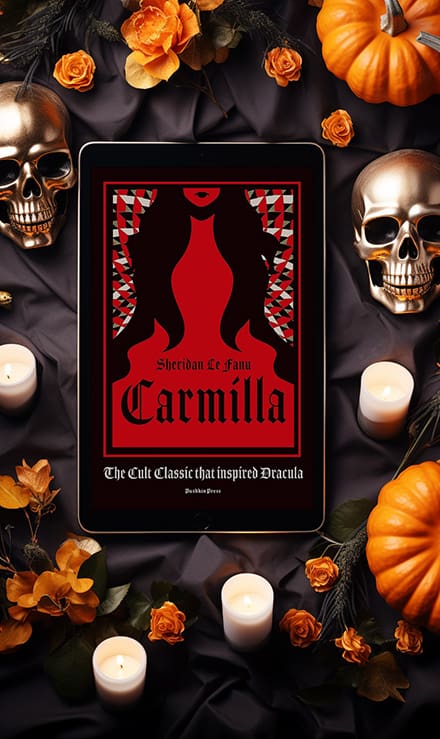 Carmilla is one of the original works that popularized vampire gothic novels. Written in 1872, this book is probably the first to bring queerness into the world of vampires as the lead romance is between two young women.
The story follows a teenage girl living in isolation on her family's estate, until strange events lead to another young woman coming into her family's care temporarily. Through suspense and attraction, the narrator begins to realize she is suffering symptoms similar to those of Carmilla. Not only does the book spike interest in vampire gothic fiction but is the first instance featuring Queer characters that throughout history become more and more prevalent and important in literature.
Article Continues Below Advertisement
This should be at the top of your list if you are a fan of vampire gothic fiction as it was so revolutionary for its time and created space within the genre.
9. 'Salem's Lot by Stephen King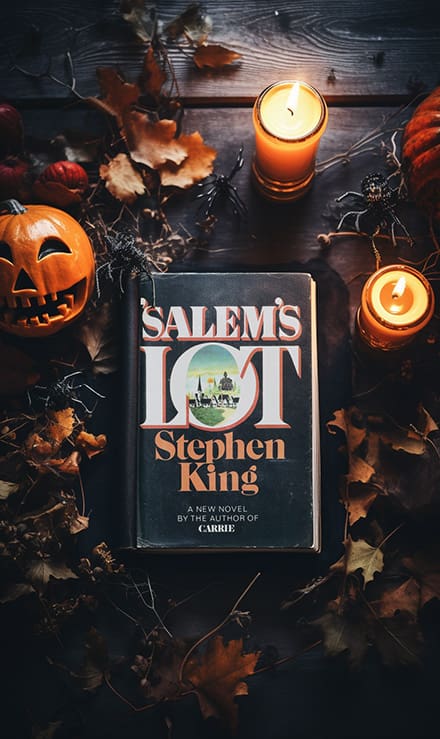 Stephen King is a modern kind of horror and terror in the literary field, and one of his first books was indeed about vampires.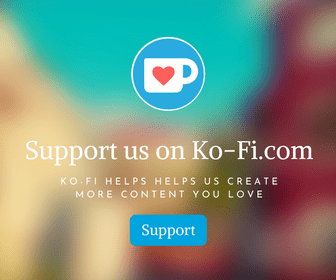 In 'Salem's Lot, the protagonist takes a trip down memory lane to live in a mansion in his hometown, only to find his neighbors and townspeople acting peculiarly. King got the idea for the book by asking himself what would happen if Dracula came to a 20th-century American small town. You can expect small-town mystery like Twin Peaks vibes meshed with King's traditional horror tropes.
RelatedFang-tastic Vampire Books To Sink Your Teeth Into This October
10. The Gilda Stories by Jewelle Gomez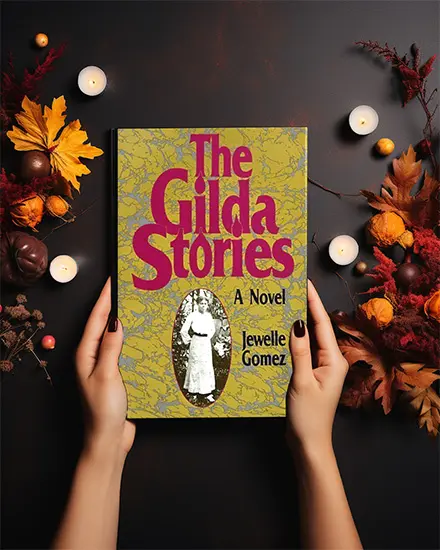 Author and renowned cultural critic Jewelle Gomez is an icon in the world of literature for creating space for Queer people of color within gothic fiction, and especially for creating fame for the queerness associated with vampires.
Gomez won the Lambda Award for her work on this book. The story follows our protagonist, Gilda who escapes slavery in the 1850s and is raised by two vampire brothel owners. Throughout her story, Gilda explores what her life of freedom and immortality will look like, as well as presenting her identity.
11. Woman Eating by Claire Kohda
Woman Eating was called one of the best books of 2022 by critics and is one of the most modern vampire books currently in print.
Article Continues Below Advertisement
Article Continues Below Advertisement
This story's vampiress is Lydia, a mixed-race vampire who struggles between two types of hunger: the hunger to drink blood that pains her physically, and her hunger to know human life. Lydia must learn to live among humans, and navigate what it means to be human both from within and without.
Vampire books explore all aspects of humanity as well as our perceived desire to live forever, and there are countless to choose from. These as well as many others bring forth literature that is both fascinating and entertaining. Let's hope that the future brings us more of these tales to sink our teeth into.
12. Lover Eternal by J.R. Ward
Lover Eternal is the second of a 10-part series called the Black Dagger Brotherhood, which follows monsters alike through their perspectives of navigating the human world.
You can expect vampire romance primarily but also mixed in with interactions of all kinds with other dark creatures. Give the book a try if you are looking for a new vampire series to sink your teeth into, but keep in mind that it requires some commitment.
13. Fledging by Octavia E. Butler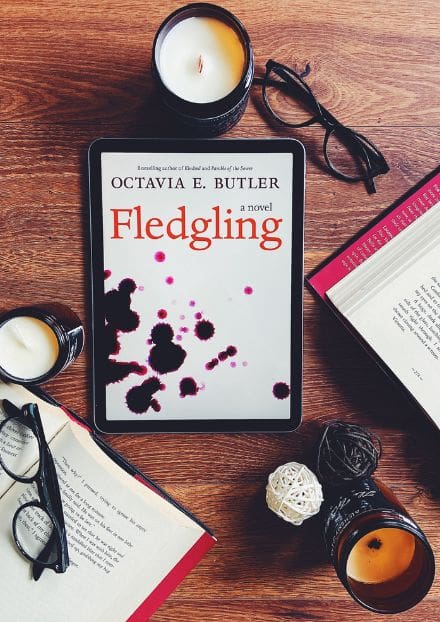 The internet will not stop saying that Fleding will change the way you see vampire books forever, and they're right. Butler primarily asks the question why do we romanticize the predatory nature of a vampire romance with a human? In addition, the book is an incredible masterpiece in the intersection of racial and gender issues.
Shori, a Black vampire wakes up in a state of distress, with no memories as to how she got there. She must work to uncover her past, in order to reconcile her future.
RelatedVampires Never Get Old: Our Top 5 Stories in the Vampire Fiction Collection
14. Twilight by Stephanie Meyer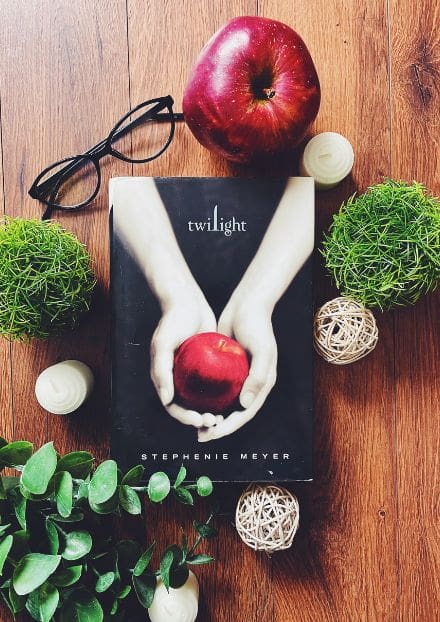 You're welcome Millennials, the Twilight series by Stephanie Meyers marked an era of mainstream resurgence for vampire romance novels and re-romanticized the vampire as a sweet, sensitive academic type with heartthrob Edward Cullen.
Just in case you aren't familiar with the cultural phenomenon, teen Bella Swan moves in with her dad in Forks, Washington. While navigating being the new girl, she falls in love with the school's very handsome outcast – who happens to be a "vegetarian" vampire. The series follows Romeo and Juliet tropes about forbidden love and fighting for the life you want. Yes, the series is mainstream, but it captivated an entire generation for a reason.
15. The Vampire Diaries by L.J Smith
If you are a Twilight fan, The Vampire Diaries should definitely be next on your list. Not only does it have a 5-part book series about a teen who falls in love with her vampire classmate, but it also has an entire television series (Twilight only has 5 films, just saying).
While The Vampire Diaries has its own subculture, many vampire fanatics forget that it actually came before Twilight, making it the original Millennial vampire teen series that revived the subgenre.
Article Continues Below Advertisement
Article Continues Below Advertisement