The Southern Book Club's Guide to Slaying Vampires DEALS
When one thinks of a vampire slayer, many different iterations come to mind: Van Helsing's trove of weapons, Buffy's wise cracking, butt-kicking antics, and yet somehow housewives never come to mind. But that's exactly what Charleston, South Carolina gets in Grady Hendrix's latest dive into horror, The Southern Book Club's Guide to Slaying Vampires.
Article Continues Below Advertisement
Article Continues Below Advertisement
Having discovered Hendrix's books this year, I was excited to jump into a new story full of monsters and glib humor. I was not disappointed. I've always had a bit of a soft spot for vampire stories; so much different lore, so many ways to blend the old with the new and create something original. Growing up, I watched a lot of Buffy the Vampire Slayer and had a mother with a love of Anne Rice novels. It must have rubbed off, because years later I still have a love of vampire worlds, be they heroes or villains. This novel was no exception to that love.
*Disclosure: We only recommend books that we love and would read ourselves. This post contains affiliate links, as we are part of the Amazon Services LCC Associate Program and others, which may earn us a small commission, at no additional cost to you.
Summary
The Southern Book Club feels the way I would imagine a stay at home mother of teenagers with a distant husband would if she kept a diary, a written lament of the things she doesn't want to admit out loud. Patricia Campbell gave up her nursing career to get married and settle down. Years later, her husband Carter is a non-presence in their marriage; a man who treats her as though she has no common sense. His attitude has rubbed off on their son and daughter, who think that their mother is frivolous and foolish. Patricia's days are filled with PTA meetings, lunch prep, and cleaning. That is, until she forms a small book club (though they refuse to call it that) with four women who want nothing more than to escape into the pages of a good true crime thriller. They find excitement in the everyday with discussions about botched police investigations and gruesome crime scenes.
Article Continues Below Advertisement
Article Continues Below Advertisement
Sometimes she craved a little danger. And that was why she had book club.
The novel is sectioned off by the book being read at the time – classics like Helter Skelter and The Stranger Beside Me – and the women form a bond that none of them yet realize is quite deep indeed. Enter James Harris, a new man in town to settle his aunt's estate. He appears kind and humbly befriends Patricia (after all, his "aunt" did bite part of her ear off) and her family. He's an odd sort of man – sunlight bothers him and he appears sickly, almost dead at times – but he becomes an accepted member of the community almost immediately. He bonds with the kids and Patricia feels a certain attraction to him…until she's told about the children who have gone missing in the lower income section of town.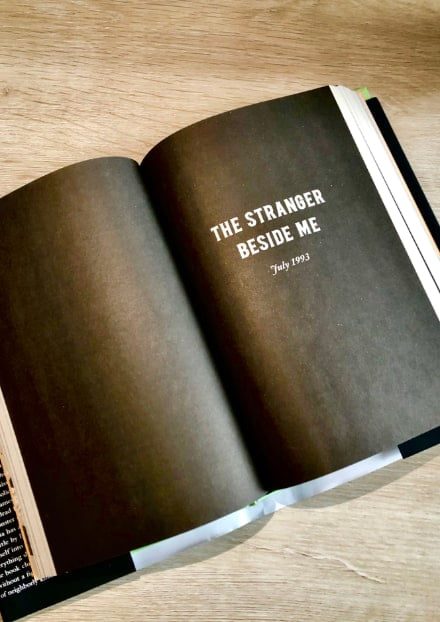 Kids have gone missing, gotten sick, committed suicide. Patricia is surprised and concerned, and decides to lend a hand. Then one night, she stumbles upon a sight that her mind can barely process, and confirms her worst fears: James Harris is a vampire.
Now, she'll need to band together with the only people in town who will listen to her and possibly take her seriously; her book club. 
Article Continues Below Advertisement
He thinks we're what we look like on the outside: nice Southern ladies. Let me tell you something…there's nothing nice about Southern ladies.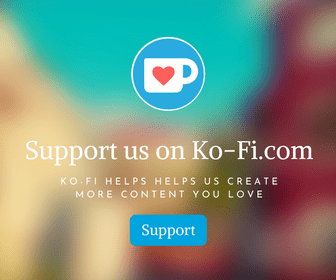 The frustration I felt with the characters – particularly male – shutting Patricia down and treating her as inferior while reading this novel was palpable. However, I didn't grow up in an upper middle class neighborhood where propriety was everything and women didn't participate in activities that their husbands wouldn't approve of… thank god. Growing up with a strong-willed mother with her own ideas, I was lucky enough to understand at an early age that I could have my own opinions about things, and I'll forever be grateful for that.
RelatedThe 10 Best Vampire Books Every Fan Should Read
Final Thoughts
Hendrix brilliantly navigates the emotions of a housewife who feels empty and unfulfilled. Patricia is every suburban mother from your childhood, and you cheer her on throughout her quest to uncover the truth about her neighbors sinister goings on. Despite the fantastical horror elements (and there are some great ones) this story feels grounded in reality. These women have no idea what they're doing, or if they actually believe the things that they're witnessing, but they know that they need to rid their community of the evil lurking within it.
Article Continues Below Advertisement
Article Continues Below Advertisement
We're a book club," Maryellen said. "What are we supposed to do? Read him to death? Use strong language?
The Southern Book Club manages to deliver legitimately tense and scary scenes amidst a backdrop of southern charm and floral tablecloths… no easy feat. I love a good horror where the vampire isn't coldly beautiful or *ahem* sparkly. Where they're vicious, demonic and actually frightening. Thankfully, Grady Hendrix seems to feel the same way.
One final, extra little thought: I'm a sucker for good cover art – I'm sure I'm not the only one – and this novel has a beautiful, colourful one that I love. If you're spooky like me and you're looking for a great summer read, look no further.
The Review
The Southern Book Club's Guide to Slaying Vampires
A darkly humoristic look at the power of women, and that you shouldn't underestimate a housewife.
PROS
Great Camaraderie
Witty Humor
Very Atmospheric
Spooky Vampire
CONS
Would have love for there to have been more
Review Breakdown
Scare Factor

0

Visuals

0

Glib Humour

0

Book Club Shenanigans

0

Moody Teenagers

0
Article Continues Below Advertisement
Article Continues Below Advertisement