So you want to get lost in the spirit of winter without actually venturing outdoors? We hear you. These months are perfect for a snuggle and a great book. And how better to appreciate the beginning of this magical season than by curling up with a big pile of winter books. Whether you like fantasy, mystery or horror, there are snowy tales to please everyone.  
Article Continues Below Advertisement
Article Continues Below Advertisement
10 – The Lion, The Witch and the Wardrobe by C.S. Lewis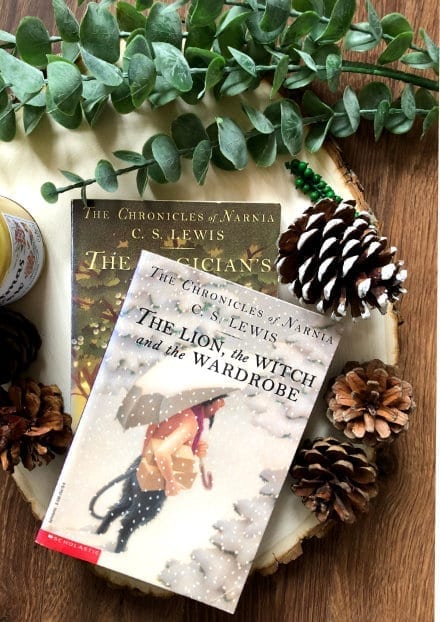 What could bring more magic to winter than children stepping through a wardrobe into another world. After being evacuated during World War II, the four Pevensie children head to the English countryside where they discover that a large wardrobe in the house they're in is a gateway into the magical world of Narnia. The kingdom is currently under the control of the evil White Queen who – of course – has spelled all of Narnia into a perpetual winter.
Together they'll have to face the queen, her army and each other (ew, Edmund) in order to restore peace to the kingdom. While it's easy to build Narnia's landscape up in your mind, but the film adaptation really helps to cement those images of frosty landscapes that we all wanted. What more could you want from your winter books? 
9 – The Snow Child by Eowyn Ivey
Inspired by the Russian folktale of Snegurochka, or the Snow Maiden, The Snow Child tells the story of a childless couple in 1920s Alaska. Struggling with work and their lives, they decide to have a little fun and build a "snow child" in the yard. However, the next morning the figure they created is gone, come to life as a young girl who lives in the forest surrounding their home. With an Alaskan setting, this book is full of snow, magic and the bonds of family.
Article Continues Below Advertisement
Article Continues Below Advertisement
8 – Murder on the Orient Express by Agatha Christie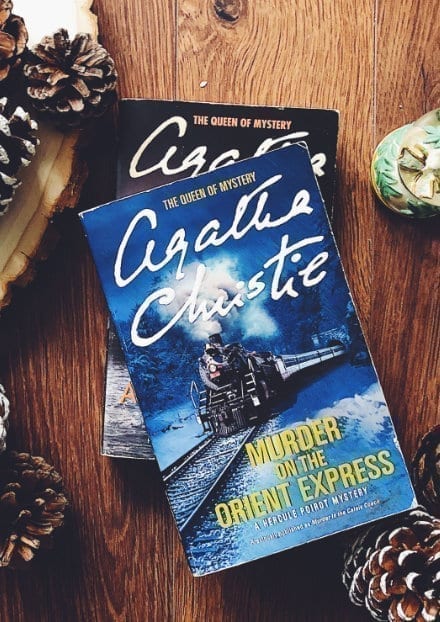 If you're looking for imagery of an old fashioned train and a snowy route, you've found the right story. Also there's a murder. World renowned detective Hercule Poirot is on his way to London on the famed Orient Express when one of the passengers is murdered overnight. Naturally Poirot decides to step in and find the murderer, which in pure Christie fashion turns out to be much more complicated than originally anticipated. Arguably Agatha Christie's most famous book, the caper is perfect for anyone who loves a good mystery and is searching for a story that conjures up all the winter imagery.
7 – Christmas Shopaholic by Sophie Kinsella
I picked up the first book in the Shopaholic series on a whim several years ago, and was pleasantly surprised by how fun and funny they were. They're amusing and – as the situations blow completely out of proportion – a little unrealistic, but if you allow yourself to go along for the ride it doesn't really matter. The latest installment in the series takes protagonist Becky right into the holiday season, hosting Christmas dinner with the usual shenanigans ensuing. If what you're searching for this December is something a little more light hearted, this is definitely the type of book for you.
6 – Little Women by Louisa May Alcott
So, obviously this family classic spans over several years worth of time, but it begins during the winter around Christmas, and I always find myself reaching for it around this time of the year. Its a comforting winter read for me. The story of the four March sisters and their trials and tribulations growing up will always be a classic that's at the top of my list. Throughout and after the American Civil War, the sisters – Meg, Jo, Amy and Beth – will cope with love, loss and what it means to pursue your passion in life. The 2019 film adaptation is also perfection and deserves a lot more recognition than it received. That is all.
Article Continues Below Advertisement
5 – The Golden Compass by Philip Pullman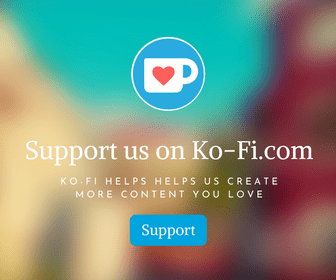 If you like your snow with a little dystopia on the side, then the first installment of the His Dark Materials trilogy is the perfect companion for your winter reading. Set in a sort of parallel universe, the young adult classic follows Lyra, a girl who goes looking for her missing friend and discovers so much more about her world along the way. The fantasy series has become exceedingly popular since it's publication, and has spawned a feature film as well as an HBO television series. Get ready for snowy landscapes and armoured bears. Seriously.
4 – Misery by Stephen King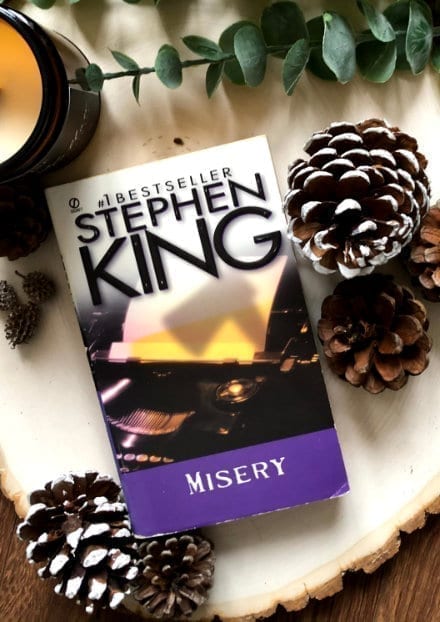 Now, if all of this holiday cheer and happiness in winter books isn't your bag then have no fear, Stephen King is here to help. The majority of folks look to The Shining as his ode to snowy scares – understandably – but my thoughts always come back to this underrated gem. When writer Paul Sheldon has a terrible car accident up in the snowy mountains, he is rescued by Annie Wilkes, a seemingly kind spinster-y nurse living in a remote cabin. Soon however, he begins to question whether or not luck had anything to do with her finding him.
A small story in a small setting, Misery deviates from the idea of a ghost or monster, instead focusing on the madman – or in this case woman – as the real monster of the novel. This is quite possibly the most chilling interpretation of a 'superfan' ever put onto paper. Shoutout to the film adaptation starring Kathy Bates and James Caan, which is as close to a perfect adaptation as you can get.
Article Continues Below Advertisement
Article Continues Below Advertisement
3 – American Gods by Neil Gaiman
Continuing in the vein of "not all winter books have to be Christmas books" is Neil Gaiman's fantastical journey into a world where gods exist among us and are fighting to survive. This is another story that isn't just about winter, but a large chunk of the novel takes place throughout the season and the descriptions literally made me cold while I was reading it. There's so much to digest in this novel, and it feels like winter is the best season to get lost in a large tome with tons of backstory to it doesn't it? I can't really get into details without spoiling things, but don't be surprised if you find yourself falling down a google hole looking up all of the fascinating gods featured in the story.
2 – Harry Potter and the Philosopher's Stone by JK Rowling
So I think that the majority of HP books could make this list (honestly they could have a list of their own) but I always come back to the first because it's our introduction to Hogwarts and the beauty of the holiday season there. The decorations in the great hall, the discovery of the mirror of Erised and the introduction to the cloak of invisibility all add to the magic of Harry's first Christmas at Hogwarts. Winter is a time for comfort reads and what could be more comforting than a trip back to Hogwarts with your favourite boy wizard?
1 – How the Grinch Stole Christmas by Dr. Seuss
Last but not least, this heartwarming holiday classic. Because winter books don't always have to be whole books, they can also be short children's stories. Who doesn't love a story about a grumpy, cantankerous character who finds love and joy during the holiday season? And if his entire story is told through rhyme and made up words then all the better. I think it goes without saying that there isn't a person anywhere who shouldn't give this story a read in December.
There are winter books for all ages and interests out there, you just have to know where to look. Enjoy the frost and ice from inside your imagination, instead of your fingertips. Happy snowy reading!
Article Continues Below Advertisement
Article Continues Below Advertisement