A fantasy novel can often be quite a daunting task to take on. So many books in the genre tends to be part of a series, requiring readers to read somewhere 3 and 8 books to fully finish a franchise at the very least. A standalone fantasy novel on the other hand, can also leave us hanging and longing for more.
Duologies Worth Checking Out
We have curated some fantasy duologies you can read if you are not quite ready to commit to a long series, and also help fill the gap if you're looking for rich stories that stretch a little bit more than one standalone novel. Bonus: these duologies have great potential for future rereading sessions.
Article Continues Below Advertisement
Article Continues Below Advertisement
*Disclosure: We only recommend books that we love and would read ourselves. This post contains affiliate links, as we are part of the Amazon Services LCC Associate Program and others, which may earn us a small commission, at no additional cost to you.
5. Fable & Namesake by Adrienne Young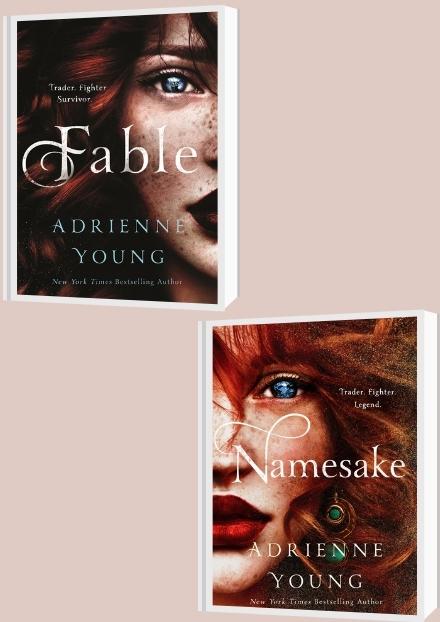 With gorgeous matching covers, Fable tells the story of the banished daughter of the Narrow's most powerful trader. Her mother initially died drowning during a terrible storm. Now, Fable has to live in an island inhabited by thieves with little to no food, and with only her mother's taught skills.
Like a weary bird flying out over the most desolate sea, I finally had a place to land.
She meets West, a young trader who offers to help her get off the island and return to her father seeking her rightful place. However, their lives become much more complicated when Fable discovers that West may not who he claims to be. Fable is one of those duologies that's really heavy on its magical elements, and such a great read for the fantasy inclined.
Article Continues Below Advertisement
Article Continues Below Advertisement
4. Daughter of the Pirate King & Daughter of the Siren Queen by Tricia Levenseller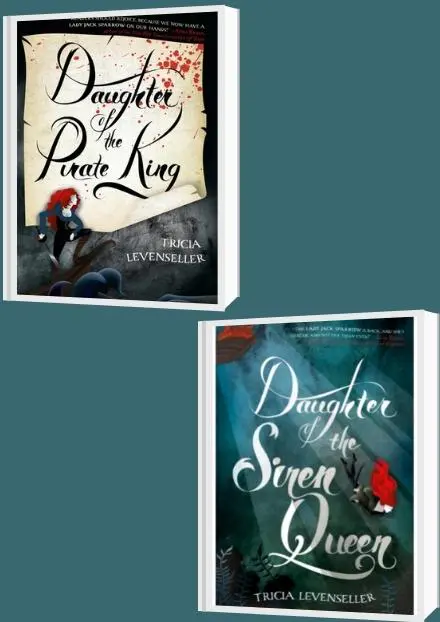 This fantasy duology is utterly enjoyable from start to finish. These books follow a seventeen-year-old pirate captain named Alosa, who is sent on a mission to retrieve an ancient hidden map that will lead to a legendary treasure trove. She goes so far as to let her enemies capture her in order to properly infiltrate the ship.
Using her wits, she srtives to complete the mission, but this proves to be difficult with Riden, her unexpectedly clever captor, around to watch her every move. The second book continues Alosa's journey into discovering her hidden family secrets. If you're looking for a fun adventurous ride on the high seas, author Tricia Levenseller has you covered.
3. This Savage Song and Our Dark Duet by Victoria Schwab (Monsters by Verity)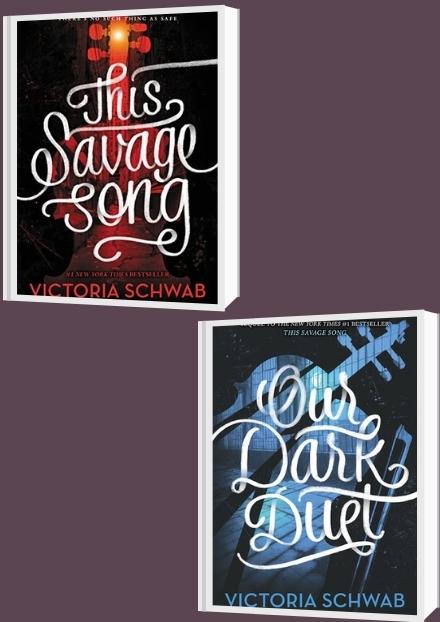 An urban fantasy duology is next in our list! In a dystopian world, Kate Harker and August Flynn live in a divided society where monsters roam freely. The main characters are polar opposites in their beliefs.
Article Continues Below Advertisement
I mean, most people want to escape. Get out of their heads. Out of their lives. Stories are the easiest way to do that.
What's most interesting about the world is the concept of how monsters have come to life solely because of people's actions. The world becomes more vivid for the reader as the story continues in Our Dark Duet.
2. Spin the Dawn & Unravel the Dusk by Elizabeth Lim (The Blood of Stars)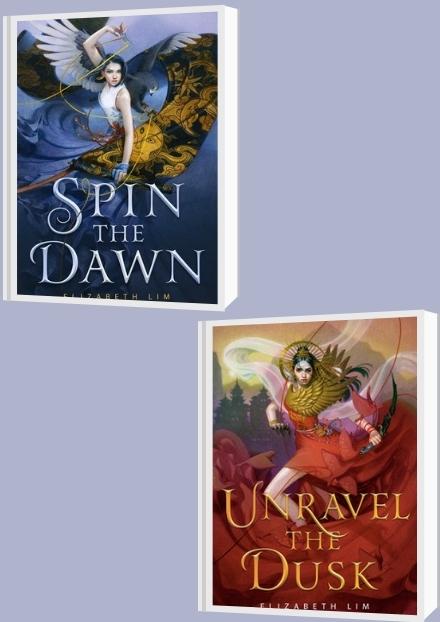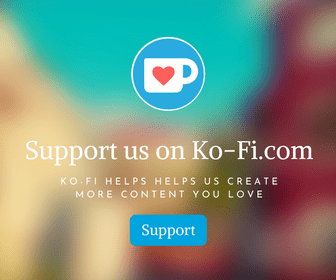 Project Runway meets Mulan in this showstopper YA fantasy duology about Maia Tamarin, a girl who poses as a boy in order to take her father's place as a tailor vying for an imperial job. She's always thought she would have been better off had she been born a boy, but as a girl she's viewed as someone who will be better off married someday, and nothing more.
As twelve tailors compete to prove their creativity and skill, Maia continues to conceal herself despite having Edan, a court magician, eyeing her as if seeing through her disguise. This duology is rich in Chinese culture and it took a surprisingly dark turn in Unravel the Dusk, the conclusion of the story.
Article Continues Below Advertisement
Article Continues Below Advertisement
1. Six of Crows & Crooked Kingdom by Leigh Bardugo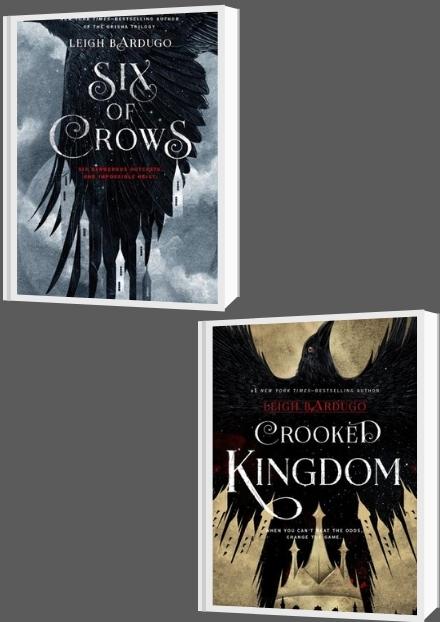 This duology takes place in the Grisha Universe, previously created by author Leigh Bardugo in her Shadow & Bone trilogy. A set of diverse characters sets out on an impossible journey to break Bo Yul-Bayur, a scientist who developed a powerful drug called jurda parem, out of prison. Kaz Brekker leads a team of criminals with different abilities needed in order to pull off the job.
No mourners, no funerals.
Six of Crows is a character-driven story focusing on how every person's past contributes to how they act in a certain way. I love how deeply rooted fantasy is in its characters' true human forms, despite having out-of-this-world scenarios taking place. Meanwhile, Crooked Kingdom only helps to strengthen the initial story and universe created in the initial novel. Readers can feel the growth of the personas they love throughout the course of both novels.
There's so much to enjoy in these duologies; and just the right length to hold a readers interest from start to finish. From deeply explored magical elements to wonderful traits explored through their characters, I couldn't ask for more. I'm totally on board in the saying that two is better than one. Have you read any of these fantasy duologies?
---
Article Continues Below Advertisement
Article Continues Below Advertisement