'Tis the holiday season, and you must be wondering "What winter books should I read on vacation?". Whether you're celebrating a hot summer vacation (like Australia in December) or you're looking to escape winter this holiday season, I have 3 perfect for vacation books from 3 different genres for you to sample below.
Article Continues Below Advertisement
Article Continues Below Advertisement
*Disclosure: We only recommend books that we love and would read ourselves. This post contains affiliate links, as we are part of the Amazon Services LCC Associate Program and others, which may earn us a small commission, at no additional cost to you.
3. The Hypnotist's Love Story by Liane Moriarty
What is the Hypnotist's love story about? This book has a very intriguing plot. Ellen, a hypnotherapist, is dating Patrick who is being stalked by an ex-girlfriend, Saskia. The more that Ellen learns about Saskia, the more interested she is in meeting her. Little does she know that Saskia has been posing as one of her clients. What does Saskia hope to achieve and what are her true motives?
What I really liked about this story was that we got to understand Saskia through Ellen's perspective. I felt Patrick could have handled the situation better (but then we wouldn't have a story).
Article Continues Below Advertisement
Article Continues Below Advertisement
Liane Moriarty is a brilliant Aussie writer. I love her writing style with relatable and realistic characters and female leads. This story is set in Sydney, Australia and Ellen's hypnotherapy practice is based in her idyllic beach house, putting it right up there with other popular vacation books. Grab this book if some romance by the beach is what you're after.
2. The Mermaid of Black Conch by Monique Roffey
This is an award-winning folklore book, though reader beware that this is not exactly a feel-good type of story. So what happens in the Mermaid of the Black Conch?
Aycayia is a woman from long ago who was cursed by jealous wives to live as a mermaid. The story is set in the 1970's in the Caribbean. David, a local fisherman, was singing on his boat and captured the mermaid's attention. David was also mesmerized and frequently visited the mermaid. One day some American fishermen capture the mermaid accidentally but are excited at the fame and fortune they would get. David saves Aycayia but she begins transforming into a human before he could take her back to sea. David and Aycayia grow to love each other but the curse will not allow Aycayia to remain a human for long.
Article Continues Below Advertisement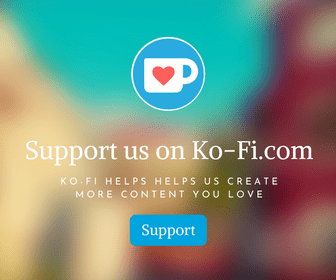 This book really captures the Caribbean village life. If you're looking for something different (that is not typical with most vacation books), this is the book for you.
1. The Seventh Scroll by Wilbur Smith
Wilbur Smith, the master of adventure writing, takes us on an exhilarating Egyptian treasure hunt. Vacation books with treasure are an added bonus, don't you think? This is the second book from the Egyptian adventure series. Wondering "how many books are there in Wilbur Smith's Egyptian series"?. There are 7 books – River God, The Seventh Scroll, Warlock, The Quest, Desert God, Pharaoh, and The New Kingdom.
Dr. Royan Al Simma and her husband (Duraid) were working on deciphering seventh scroll. Nearly 4000 years old, the seventh scroll contains clues to the whereabouts of the tomb of Pharaoh Mamose. All of their research is stolen when Royan and her husband are viciously attacked. Duraid is killed while Royan manages to survive. As she continues on to finish their work, Royan quickly realizes there are very powerful people out to stop her at any cost. She teams up with adventurer Sir Nicholas Quenton-Harper to help her find the tomb before the bad guys get to it.
Article Continues Below Advertisement
Article Continues Below Advertisement
If you love an action-packed treasure hunt, you'll love this book. What better time than the holidays to immerse yourself into the mysteries of Egypt.
What are the best books to read on vacation?
Although vacation books don't necessarily need to be a summer read most of us love to vacation in some sun and sand. Whether you're taking a well-deserved vacation or are stuck at home during the holidays due to the COVID-19 pandemic, these three picks are sure to deliver a healthy dose of sun and sand to chase away any winter blues.
---
Article Continues Below Advertisement
Article Continues Below Advertisement