Who doesn't love to sit down with a good mystery? Capers, murders and puzzles of all kinds can be found in droves in any library or bookstore. Whether you enjoy a classic heist story or a modern whodunit, the mystery genre is always thrilling. There's possibly no one who better recognizes this than Charles Ardai, founder of New York publisher Hard Case Crime. Founded in 2004, Hard Case Crime is a publishing house dedicated to reviving the crime novel, giving new life to great classics as well as putting out brand new crime thrillers – most recently Stephen King's Later. Charles was kind enough to give us some insight into the world of Hard Case Crime and what's happening in the world of crime literature.
Q: What about this genre of novels (crime & thriller) that drew you in enough to start a publishing company and revive the genre?
A: Like a lot of people, I grew up reading crime fiction. It started with Sherlock Holmes and the Hardy Boys, but when I got to my teen years I discovered writers like Lawrence Block and James M. Cain and Cornell Woolrich, and I fell in love with their darker, more cynical, despair-tinged vision of human affairs. I also imprinted early on the particular look and feel of mid-century paperbacks — my dad had a set of the old paperback Mike Shayne novels by Brett Halliday on his shelf, many of them featuring Robert McGinnis art and 25-cent cover prices, and I just fell in love with them as beautiful, alluring objects. (The Mickey Spillane novels my grandmother kept hidden behind more respectable books on her bookshelf inspired me similarly.)
Flash forward to 2001, I was having drinks with my old friend Max Philips and we found ourselves talking about these old paperbacks we'd both grown up reading, and one of us asked the inevitable question: "Why doesn't anyone publish books like those anymore?" Which was followed by a slightly less inevitable question: "Why don't we?" It was the sort of crazy notion that should have faded when the dawn came, but somehow it didn't, and after a few years of pitching the idea to publishers around New York, we finally found one willing to take a chance on the project. Another 17 years and 100+ books later, here we are. But as for the why of it… we were both excited to recreate a beloved artifact from our younger days. Probably the same sort of impulse that led George Lucas and Steven Spielberg to create RAIDERS OF THE LOST ARK.
Article Continues Below Advertisement
Article Continues Below Advertisement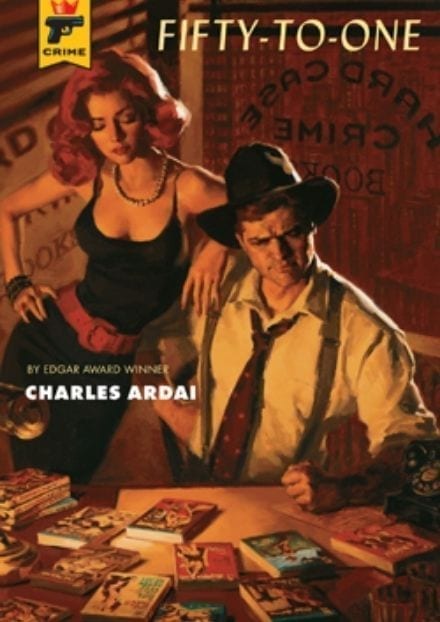 Q: How have you seen the genre evolve through the golden age of crime novels up to the current new era?
A: Plenty has been written about how the era of "classical" detective novels — the work of writers like Agatha Christie, Dorothy Sayers, Ellery Queen and S.S. Van Dine, which reached its apogee in the 1920s and 30s — gave way to the noir or hardboiled era in the shadow of the Great Depression and World War II. I think it was a matter of the genre going beyond the creation of clever whodunit puzzles and attempting to tell more serious stories about violence and crime and the kinds of circumstances where those behaviors actually take place in real life. As Raymond Chandler wrote, the hardboiled writers "took murder out of the Venetian vase and dropped it into the alley. Hammett gave murder back to the kind of people who do it for a reason, not just to provide a corpse; and with means at hand, not with handwrought dueling pistols, curare, and tropical fish."
That's not to say every classical detective novel was some light throwaway and every hardboiled novel a piece of Serious Literature — but I do think the genre matured over time, and I personally found the work of the hardboiled school more interesting as novels. What's happened in the decades since, of course, is that we've gotten more of both — people today write cozies in the spirit of Christie and Sayers, and people write hardboiled in the spirit of Hammett and Chandler, and either can be good, bad or indifferent. But I think that at moments of particular social and economic and political stress, the darker strains resurface in our crime fiction, and so a period like the one we're currently living through might encourage people to look back toward the kinds of fiction that was being written and published and read in the 1940s and 50s and 60s. And that's exactly the impulse we had when creating Hard Case Crime.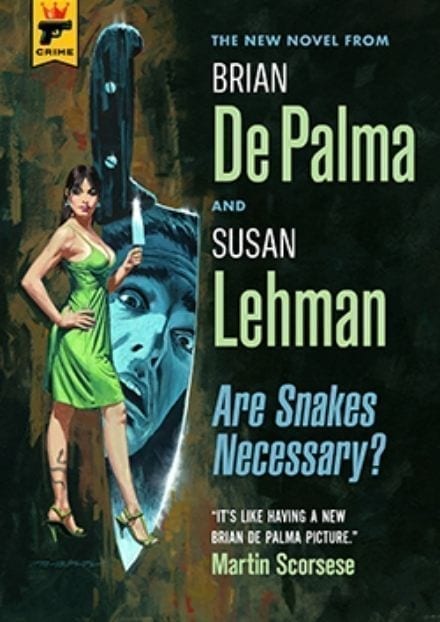 Q: What do you think draws authors in towards working with niche publishing houses such as Hard Case Crime?
A: For some authors, it's the prospect of being the most important book in the world to their publisher at a given moment. When you publish with a house that puts out only one book each month — or only one each quarter, as we generally do — you get your publisher's full attention, as compared to publishing with a house that might put out a dozen other titles right alongside yours. We've also had any number of authors tell us they came to us because they were so excited about seeing their work published with one of our old-fashioned painted covers.
Article Continues Below Advertisement
Article Continues Below Advertisement
Q: As a celebrated author yourself, what advice would you give to aspiring crime and thriller writers?
A: It sounds corny, but write what you love. It shows when you're doing a piece of writing out of a purely commercial motive — whether that's writing a serial killer novel because Thomas Harris hit it big with his (the ripples from SILENCE OF THE LAMBS still haven't settled yet), or a crypto-religious treasure hunt to cash in on THE DA VINCI CODE, or something about Mexican cartels or a pandemic because they're in the news, or even something in the Hard Case Crime vein just because you'd like to sell a book to us. The result is almost always stiff and inorganic and the lack of love shows in every sentence.
Whereas if you write something you're truly passionate about, it's no guarantee that the results will be outstanding, but at least that passion shows through in every sentence. And being excited about what you're writing is one of the things that helps get readers excited about what they're reading. When you're choosing what project to write next, pick the one you'd personally be most excited about — not the one you think someone else might be most likely to buy. In my experience, that's how you produce your very best work.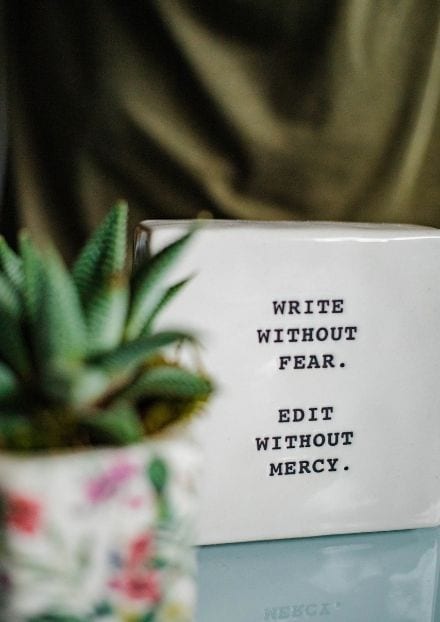 Q: What should readers be looking forward to? What exciting projects are coming up for Hard Case Crime?
A: Stephen King is a tough act to follow! But we do have some pretty exciting books coming up later this year, starting with a wonderful comic heist novel called CASTLE IN THE AIR by one of Stephen King's favorite writers, Donald E. Westlake. The book hasn't been in stores in four decades, and it's just as funny today as it was when Westlake first wrote it.
Article Continues Below Advertisement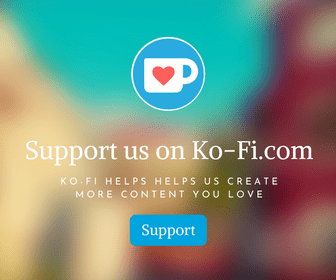 Then over the summer we'll bring out paperback editions of two of our highest-profile titles from last year, our 100th-birthday collection of the crime stories of Ray Bradbury (KILLER, COME BACK TO ME) and the first novel by movie director Brian DePalma (ARE SNAKES NECESSARY?, co-written with former New York Times editor Susan Lehman). We'll have two books by Max Allan Collins, author of ROAD TO PERDITION: a brand-new novel about his hitman hero, Quarry, QUARRY'S BLOOD, and the first new edition in decades of his two rarest novels about the veteran thief Nolan, DOUBLE DOWN.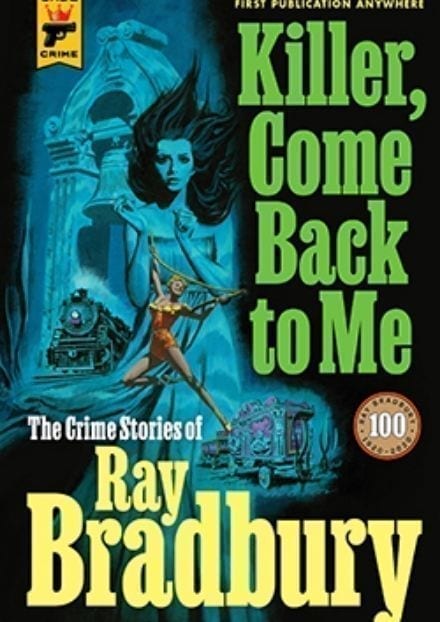 And then in October we've got something really special: a major new novel called FIVE DECEMBERS by James Kestrel, a writer you've never heard of, but I promise you'll be hearing a lot about him. This is a truly stunning novel, one that spans the entire duration of World War II and tells a story that's not just a memorable crime thriller (Dennis Lehane has called it "a crime epic for the ages") but also an unforgettable story of survival and the human cost of war. I don't remember reading a book this powerful in years, and I think people will be really stunned when they discover just how great a novel it is.
And there you have it! We certainly hope that crime novels will continue to thrive. A big thank you to Charles Ardai for taking the time to answer our questions, and we're so excited to see what Hard Case Crime will be bringing into the world of crime fiction. Feel free to check out the Hard Case Crime website for any news or information about this very cool publisher. We can't wait to see what kind of capers, twists and hijinks that Hard Case Crime brings us next!
Article Continues Below Advertisement
Article Continues Below Advertisement
Article Continues Below Advertisement
Article Continues Below Advertisement