Six Crimson Cranes by Elizabeth Lim is a captivating and vibrant young adult novel that is the perfect mix of fantasy and YA for any reader. Intertwining several east Asian myths to create animated environments that are lush with descriptions and filled with hidden magic, Lim serves up a book that is perfect for post Christmas blues. The heart of Six Crimson Cranes: family, and the ties that bind.
Main character Shiori'anma is a princess and full of fiery passion and self expression. She also has six older brothers to contend with. Each brother means something to her and bring a particular sort of light into her life. She loves and values her father, and looks up to him and the way in which he leads his country. And she has specific memories of loving her stepmother, but currently is unable to summon up any recollection of her other than snakes. And as everyone knows, you should never tell snakes your secrets…
Article Continues Below Advertisement
Article Continues Below Advertisement
*Disclosure: We only recommend books that we love and would read ourselves. This post contains affiliate links, as we are part of the Amazon Services LCC Associate Program and others, which may earn us a small commission, at no additional cost to you.
Six Crimson Cranes: Synopsis
Shiori'anma is harboring a massive secret: She has ancient magic flowing in her veins. Magic that is no longer a part of her country, and it's something that her father works hard to keep at bay. When she is feeling most overwhelmed-at her betrothing ceremony-her magic breaks free. This causes a disruption of the ceremony and Shiori'anma is ecstatic. Her forced betrothal is pushed back! But her magic catches the eye of her stepmother, and what follows steadily gets worse and worse.
Six Crimson Cranes is a fairytale that feels at once both epic and intimate. Shiori's quest to save her brothers, her kingdom, and herself is heartfelt, riveting, and as magical as the talents the princess tries so hard to hide.
After her failed betrothal ceremony, Shiori is granted a few brief moments of happiness. She is able to find a dragon to coach her in her magic skills, and she is allowed to attend her favorite festival with her brothers, even after being grounded by her father for ruining the ceremony. However, soon afterwards she finds her self wrapped up in a curse that she didn't see coming.
Article Continues Below Advertisement
Article Continues Below Advertisement
Exiled from their home, Shiori's brothers are swiftly transformed into cranes, and Shiori herself is sentenced to absolute silence, for every word she utters will kill one of her brothers. And she's quickly discovered that her stepmother is not at all who she thought she was. Now, she'll have to break her curse and defeat her literal evil stepmother before it's too late.
Thrown into a life she could never be prepared for, cut off from everything and everyone she's ever had, Shiori will set out on a journey to save herself and her brothers-as long as she doesn't kill any of them first.
Six Crimson Cranes: Thoughts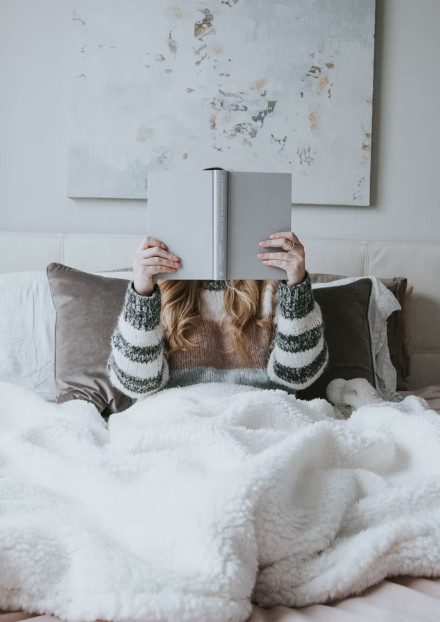 I truly enjoyed Six Crimson Cranes! It was a great book to get lost in over the month of December when I had some down time from the holiday buzz. It had a captivating adventure, some pretty deep character development, and a great intertwining of a fantastical universe and the magic that comes along with it. I found that I'd finished the story within two days; I couldn't set it down. This is a young adult novel that I highly suggest picking up if you are into fairy tales, classical myths, magic and coming of age stories.
I also thoroughly enjoyed getting a look at many folklore tales that I did not grow up with. The story gave me pieces of another land and its culture with myths, legends, and magic that I've not had the opportunity to explore in any great depth. Being able to read a short and condensed version of many of these stories woven together was a great introduction to a folklore that is new to me. It's certainly what kept me the most captivated throughout the course of the story.
Article Continues Below Advertisement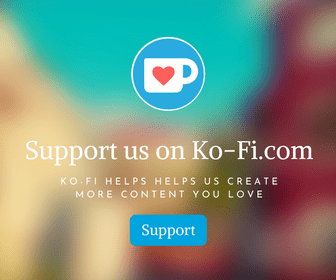 The only down side to Six Crimson Cranes is that you are set up for a second book, which has yet to be published But while we're waiting for the sequel to grace bookstore shelves, go ahead and grab this magical Asian fantasy novel. You won't regret taking the leap into Shiori's world.
Happy reading!
---
Article Continues Below Advertisement
Article Continues Below Advertisement
​
The Review
Six Crimson Cranes
Overall this book is a great YA book. A great read and something to grab next time you are shopping for books to read during the upcoming year.
PROS
Captivating
Folk Lore
Coming of age
Review Breakdown
Story line

0

World building

0
Article Continues Below Advertisement
Article Continues Below Advertisement