Murder, secrets, and a decades-old mystery are at the heart of Alex North's latest release, The Shadows. When Paul Adams was 15, his life changed forever. As the story always seems to go, Paul fell in with a less than savory group of friends, with ringleader Charlie Crabtree calling all of the shots. Charlie should have been your usual dark, doom and gloom teen, but it turns out he was much, much worse. And 25 years after a brutal murder orchestrated by his sociopathic friend, Paul has returned to his home town to face the demons that he ran away from all those years ago. The trouble is, those demons are still waiting for him. They never left…
Article Continues Below Advertisement
Article Continues Below Advertisement
*Disclosure: We only recommend books that we love and would read ourselves. This post contains affiliate links, as we are part of the Amazon Services LCC Associate Program and others, which may earn us a small commission, at no additional cost to you.
Summary – Gritten Homecoming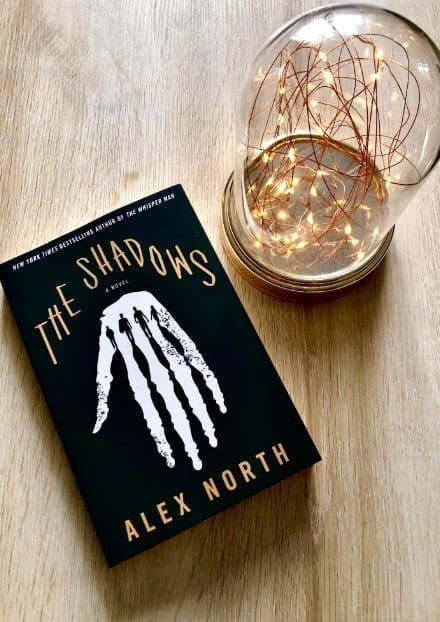 The novel time jumps regularly between past and present, weaving together pieces of Paul's adolescence with a present day tragedy that mirrors the original murder from all those years earlier. Paul returns to the small town of Gritten to settle affairs for his mother who is suffering from advanced dementia. While there, he's approached by detective Amanda Beck who informs him that a teen has been murdered by two friends under extremely similar circumstances to that of his friend. The kids arrested for the crime were obsessed with Charlie Crabtree, and the murder in Gritten, posting in online chat rooms to gather information about Charlie and his twisted ideas.
They believed as he did – that lucid dreaming would allow them to vanish without a trace once the murder is committed. And they've had help – someone reached out to them claiming to have been present at the murder and providing information. Seems like someone was taking them for a ride. But here's the thing; after the murder, Charlie disappeared without a trace. Billy – the other perpetrator – was apprehended immediately, but Charlie himself was never found.
Article Continues Below Advertisement
Article Continues Below Advertisement
There were good memories here too. Moments that, looking back on them objectively, had been filled with light. The problem was that what happened later cast such a shadow they were hard to see.
Now Paul's mother keeps insisting that "there's someone in the house", and Paul feels as though someone – or something – is watching him. As he works to gather clues, he'll need to confront all of his fears – old and new.
Review – Hometown Terrors
The Shadows makes a few references to North's previous work, The Whisper Man, casting his novels in the same world without being too on the nose about it. The titular character is mentioned, and Amanda – a minor player in The Whisper Man – takes on an important role in driving the story forward. I'll be honest, I haven't actually gotten around to reading The Whisper Man as of yet. Yet another on my forever expanding TBR list. However, from all I've read of it, the novel is chilling and genuinely gripping from start to finish. Enough so that it was snatched up by the Russo brothers (Avengers: Infinity War & Endgame) and optioned as a film, which will hopefully go into production once this pandemic lets up and fun becomes a possibility again.
All of that said, I'm not sure that The Shadows quite reaches the same levels of terrifying. Alex North's writing is incredibly atmospheric, and his characters are well-developed, but there seems to be a little something missing in this one. Perhaps the levels of creepiness were higher than the actual scare factor – and scare factor is definitely something I look for in my spooky reads.
Article Continues Below Advertisement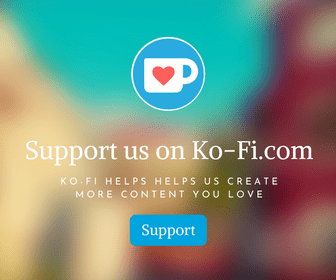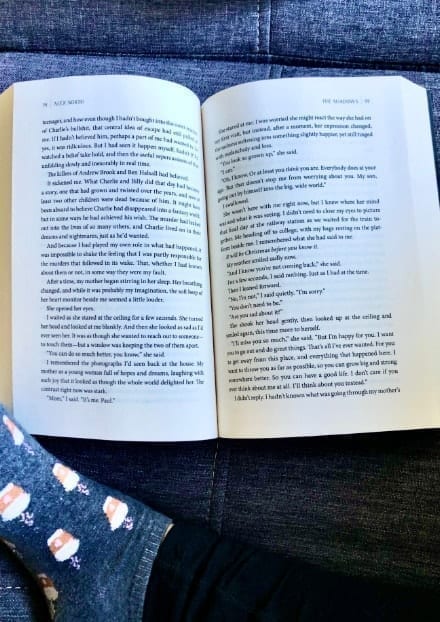 As well as a little lack of frights, when reading a novel with dialogue between teenagers, I always sort of prefer when they… actually sound like teenagers. Using words and phrases most of us don't hear or use until our 30's can distract the reader and pull them out of the story – making the author's clues less effective later on in the narrative.
Final Thoughts
Despite certain flaws, the novel weaves an impressive arc, keeping the reader following the breadcrumbs to the truth at the heart of it. The small town of Gritten is indeed unsettling, a broken down place whose past has devoured it, leaving behind only a dried up husk. Paul's struggle to come to terms with his past that he's run away from for so long is palpable. North gives us just the right information at the right time, revealing a twisted story of regret and betrayal. I'm all about dark mysteries, and I for one am looking forward to seeing what dark recesses of the mind Alex North takes his readers to next.
Article Continues Below Advertisement
Article Continues Below Advertisement
The Shadows proves that you can indeed go home again… but you might not like what you find when you get there.
The Review
The Shadows
Dark and teeming with secrets, The Shadows proves that you can indeed go home again... but you might not like what you find when you get there.
PROS
Spooktacular Atmosphere
Twists to Uncover
Killer Backstory
CONS
Not all Frights Deliver
Stiff Sounding Teens
Review Breakdown
Setting

0

Plot Twist

0

Character Development

0

Killer Reveal

0

Time Jumps

0
Article Continues Below Advertisement
Article Continues Below Advertisement