If you love science fiction books, video games and reading, you must be aware of Mur Lafferty. A nominee of the Nebula Award, multiple nominee and fancast winner of the Hugo Award, Mur Lafferty is no stranger to science fiction bookworms. Even for the sci-fi novice, her work is most definitely worth discovering!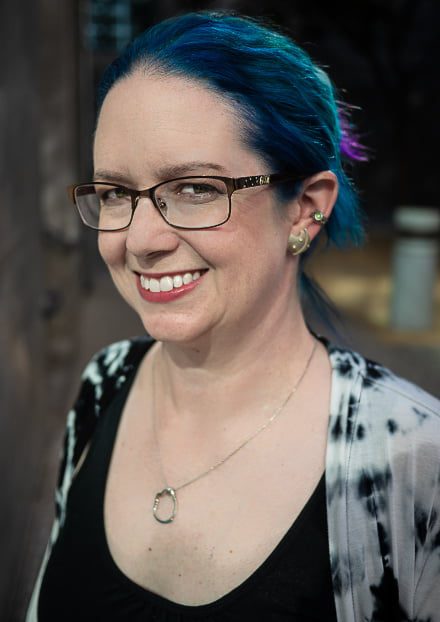 If you are not sure of where to start with this multi-talented author, the best place is her amazing, closed-room-sci-fi-murder-mystery Six Wakes as well as Escape Pod, a 2020 Hugo Award finalist for Best Semiprozine anthology. Better yet, keep reading to find out what she thinks about video games, science fiction writing and more below. We had the pleasure of speaking to Mur Laffterty as part of our Authors Interview series. Let's see what she had to say!
Table Of Contents
*Disclosure: We only recommend books that we love and would read ourselves. This post contains affiliate links, as we are part of the Amazon Services LCC Associate Program and others, which may earn us a small commission, at no additional cost to you.
Article Continues Below Advertisement
Article Continues Below Advertisement
What drew you to writing science fiction and video game/pop culture related novels such as Six Wakes, Minecraft: The Lost Journals and Solo: A Star Wars Story?
I've always been a fan of science fiction and fantasy, so it wasn't a surprise what I wanted to end up writing. The licensed works were gotten through my agent, who knew that I was a huge star wars fan and computer gamer.
Speaking of which, Minecraft, do you play it? If so, survival or creative mode?
I played it a couple of years back, and then picked it back up when I was researching the book, but I'm not a regular player. It requires a certain sense of visual creativity that I don't have. But I'm very good at making square houses with one door….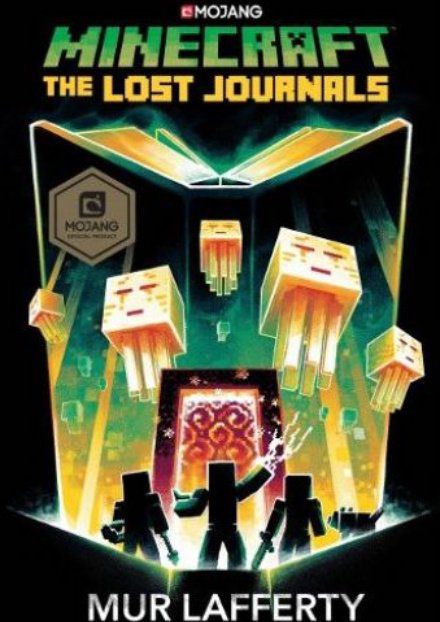 What did you read when you were young? Did any of your reading impact the decision to become an author?
I read a lot of kid's books like anything by Beverly Cleary or Marguerite Henry's horse books, but it wasn't until I read Dragonriders of Pern and A Wrinkle in Time that I wanted to write my own adventures.
Article Continues Below Advertisement
Article Continues Below Advertisement
Changing subject a bit, what kind of voice/perspective do you think female authors bring to the sci-fi genre?
Literally speaking, books by women have fewer narratives about breasts and more about things that women actually think about, whether it's the fastest way out of a room if you're among strangers, or maybe that vomiting doesn't ALWAYS mean a woman is pregnant. On a vaguer level, people may read more stories that feature over half of humanity.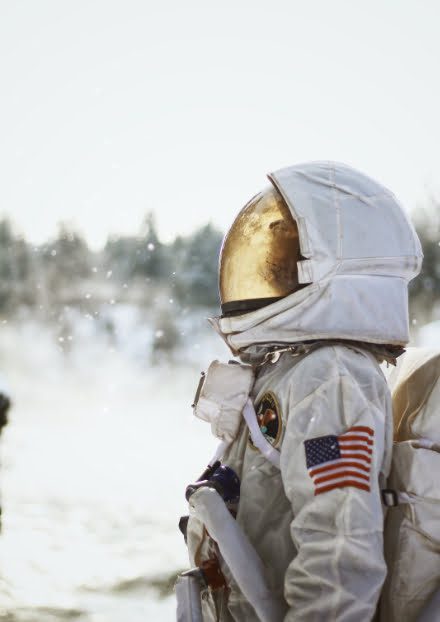 In the last few years, the Nebula Awards were dominated by female authors. Why do you think that is?
Because they wrote amazing stories.
In regards to your own writing and the sci-fi novels that you read as well, how much do you think should sci-fi novels be accurate and close enough to the actual science of the matter? Would you rather read a more or less scientifically accurate sci-fi book?
I'm not a scientist, but I do enjoy dreaming about space flight. There are people who love to read about every little morsel of science that went into writing a book, and that's totally fine, but I prefer to enjoy the adventure of it all. I do research my books, obviously, but I will fully admit some of my science is hand waving because it fits a story.
Article Continues Below Advertisement
People like Kim Stanley Robinson's heavy SF, but they also like Star Trek, which is pretty dang hand-wavey. Different readers want different things.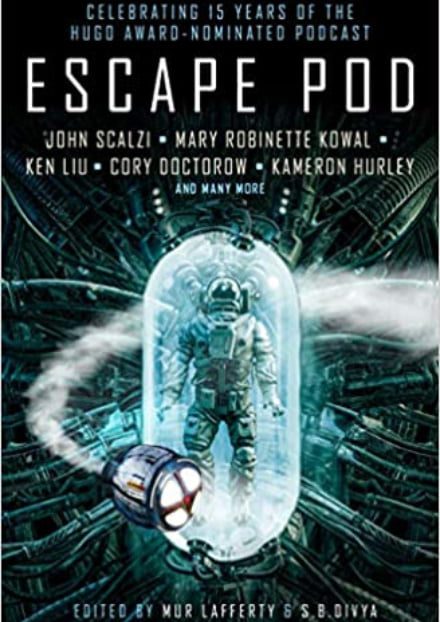 What future projects do you have coming up that you could tell us about?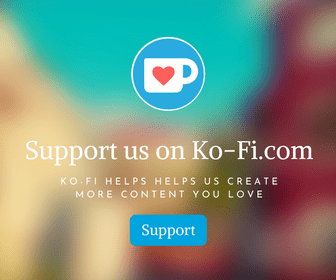 I have an adventure race with the team behind the Zombies, Run! smartphone app, it's a dark fantasy called Godmaker. It's in 5 parts and the first two are free when you download the free version of Z,R!
My next book Station Eternity will be out from Ace next October. It's elevator pitch is "Murder She Wrote meets Babylon 5."
Article Continues Below Advertisement
Article Continues Below Advertisement
What is your go to sci-fi novel recommendation?
Martha Wells' series about Murderbot, the media-watching security unit, is a near perfect blend of humor and action. You can't go wrong with Murderbot Diaries. Network Effect is her Locus- and Nebula-award-winning novel from 2020. The series starts with the novella "All Systems Red," also an award winner (Hugo and Nebula).
---
If you've enjoyed finding out about Mur Lafferty and her fantastic works of science fiction, you can discover all of her books on her official website as well as follow her through social media: Twitter, Patreon and Twitch. She is also the co-editor of an original science fiction podcast Escape Pod, which is totally worth listing to!
We would like to thank Mur Lafferty for taking the time to talk to us! Don't forget to find her latest book Station Eternity from Ace Publishing, coming out October 2022!
---
Article Continues Below Advertisement
Article Continues Below Advertisement