It's spooky season! And what is the best ways to enjoy your spare time? Reading horror novels of course!! The tried and true spooky stories are always a great option of course, but sometimes you're just in the mood for something a little more obscure or unknown. There are tons of horror novels out there that don't get the kind of credit that they deserve for the thrills and chills that they deliver nonstop.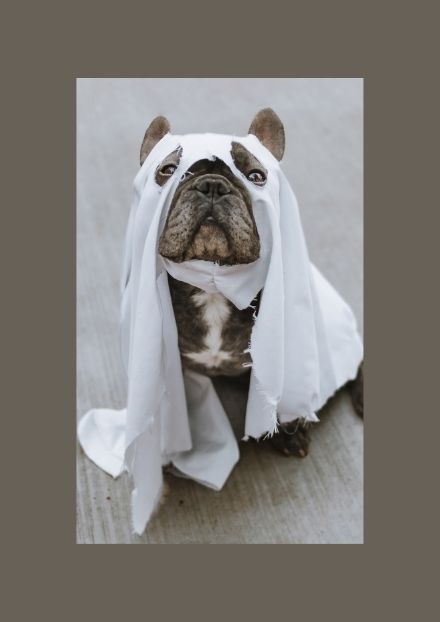 Below you'll find 10 lesser known horror novels that are freakishly scary. Whether you prefer imaginary or real life horrors, there's a spine chilling story out there for every reader.
*Disclosure: We only recommend books that we love and would read ourselves. This post contains affiliate links, as we are part of the Amazon Services LCC Associate Program and others, which may earn us a small commission, at no additional cost to you.
Article Continues Below Advertisement
Article Continues Below Advertisement
10. Come Closer by Sara Gran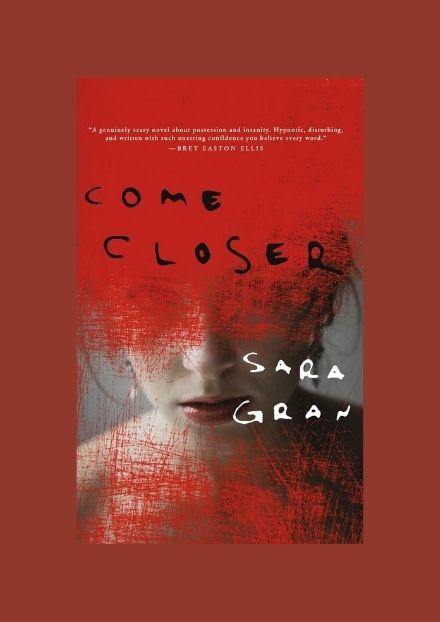 Meet Amanda. Successful. Married. Has a loving husband and a wonderful home. Of course, things are not always what they appear at first sight. Amanda is living her life normally, and doing what she does best, when she realizes that she is self-sabotaging at work. If that weren't enough, she keeps hearing this noise in her house, and slowly her behavior begins to shift entirely as a result. Then her dreams become haunted by a woman who promises to never, ever leave her.

As Amanda begins to lose grip on her reality, the reader is right beside her, foreseeing a tragic end for the protagonist and hoping that she sees what is happening before it's too late. The story is written to drag you in deep and hold you there as you try to figure out what is going on. Is it a mental breakdown? A possession? Moody and enthralling, Come Closer is a great read to pick up on a dreary fall evening.
9. The Cement Garden by Ian McEwan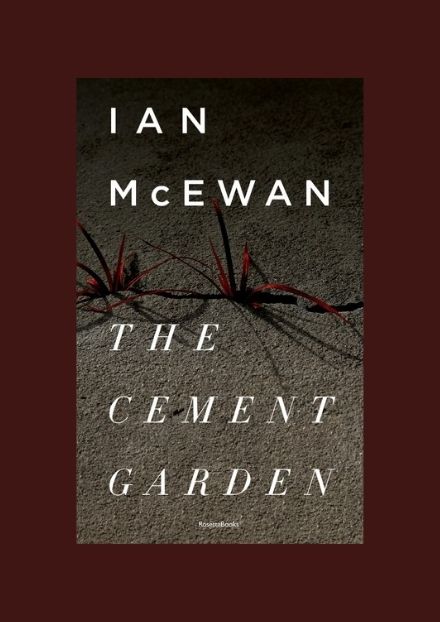 While Ian McEwan is a known novelist, The Cement Garden is a lesser known story of his that deserves its time in the spotlight. This book is a whole different type of horror. While it does not focus on gore, legends, or scare tactics, Ian McEwan takes real life and twists it into a morbid reality. The way he writes makes the reader believe that a tragedy can happen to any family, even the ones next door. The perfect combination of fiction and reality that make horror novels great.
The Cement Garden follows four siblings — Julie, Jack, Sue and Tom. Their life seems to be the average suburban life. Mom, dad, brothers and sisters. But then dad suddenly dies, and soon afterwards the mom starts to get more and more sick until she passes away as well. Her final wish is that the siblings not tell anyone she has passed so they won't be taken into foster care. In order to honor her wishes, they take her body into the basement and cover her in concrete.
Treading into questionable territory about sibling relationships and questioning what is right and what is wrong, McEwan drags you into a different kind of domestic horror.
Article Continues Below Advertisement
Article Continues Below Advertisement
8. Forsaken by Andrew Van Wey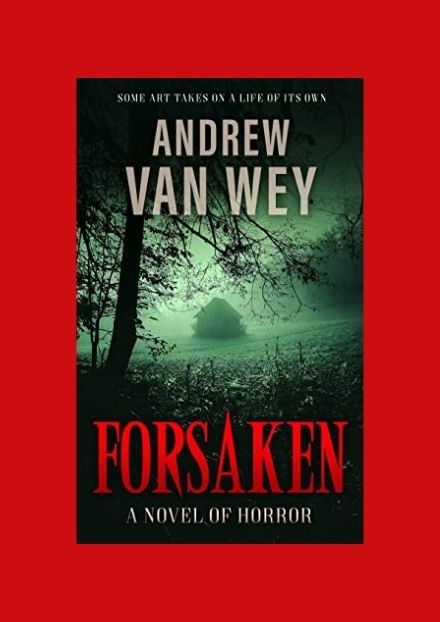 Full of secrets, nightmares, lies and a ghostly presence, this story is ready to haunt your dreams. You are an average guy working at the local university teaching art to kids. You have a wife, kids, and a dog.
One day, a painting shows up. A masterpiece by all technical definitions, the painting perfectly depicts two children with eyes that could kill, a bleak landscape that seems to continue forever, and a lonely tree dying atop a hill. The best part? Every time you look at the painting the landscape changes. That's just the beginning of the mystery of the painting, the children, and the horror lurking beneath the surface.

7. The Ritual by Adam Nevill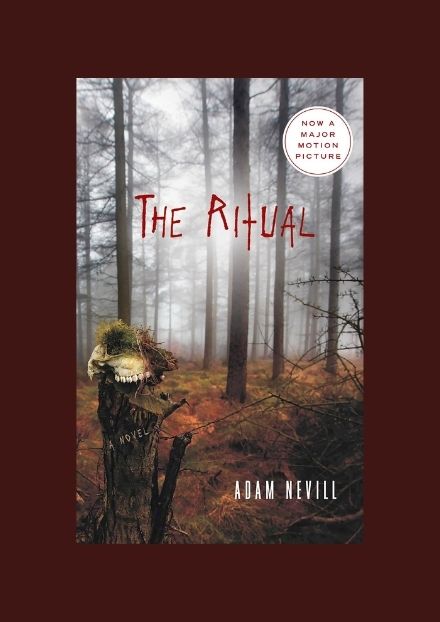 When four friends want to reconnect and go on a camping trip, everyone is excited. But a lot of time has passed by, and they are not the same people they once were. These differences cause some tension between the men, and they realize that they are not as close as they once were.
They head out on a hike, but when someone suggests a shortcut and they all get lost tempers flare and old grudges surface. Lost and hungry, the group is stuck wandering around this uninhabited forest with no way out. Then one of the members disappears, and the real horror begins. Heads up: a film adaptation of The Ritual was released in 2017 and lives over on Netflix.  

6. The Sorrows of Satan by Marie Corelli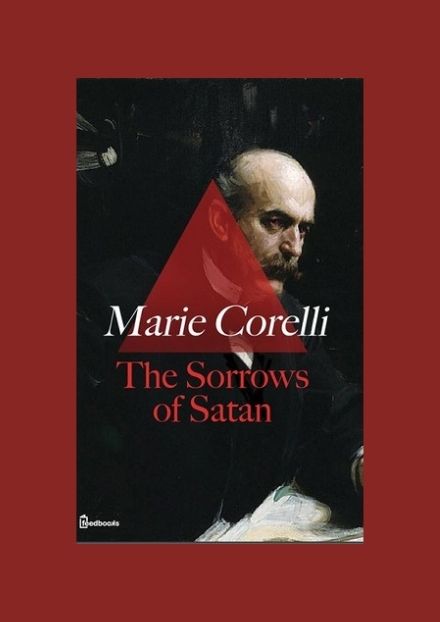 Set in 1895, The Sorrows of Satan follows Satan's journey towards finding someone who is morally strong enough to resists his temptations, and pure enough to say no to his lies and promises. Satan conducts his search in London, where the population is largely corrupt.
Satan corrupts everyone and everything with lies, horror, deceit and trickery until he finds someone who does not fall prey to his web of deceit. But what happens when Satan's prey realize what he's doing to their minds? Do they even care? And what about the one person who did not succumb to him… can they be saved?

Article Continues Below Advertisement
5. I'm Thinking of Ending Things by Iain Reid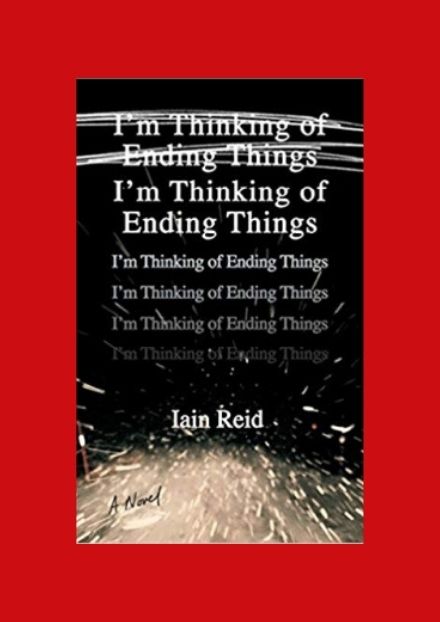 The unnamed narrator of I'm Thinking of Ending Things has been dating her boyfriend Jake only for a few months, after having met in a pub during trivia night. Their relationship has progressed, and he's taking her out to meet his parents. While there, she does not like what she sees. They ask her strange questions, leaving her feeling uncomfortable. Then she sees baby picture of Jake, which look way more familiar than they should. Understandably shaken, she is more than ready to go home.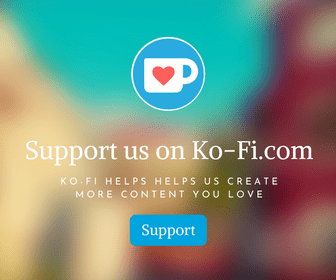 On the drive back, familiar sights continue to appear, and the narrator finds herself questioning who she really is, whether or not she should break up with Jake, and what the hell is really going on…
4. Songs of a Dead Dreamer and Grimscribe Thomas Ligotti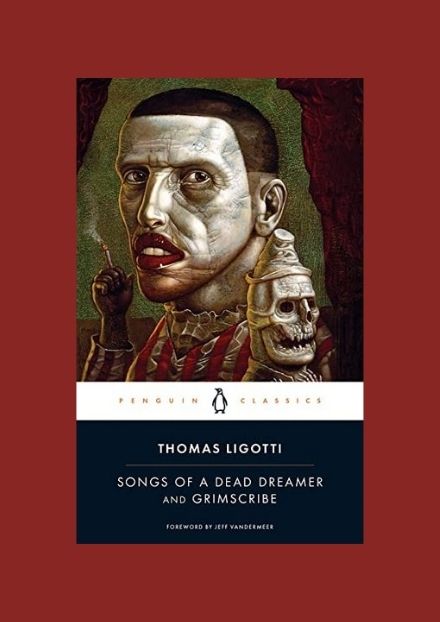 What starts out as your average mystery/kidnapping story of a child abductor soon becomes a different sort of terror altogether. What comes for each and every man? Death, and man's fear of themselves. This collection of short stories gives its reader the chills, gore and dread that lovers of horror novels are looking for.
I never attempted any writing other than horror in its most generic sense — Thomas Ligott
3. The Wasp Factory by Iain Banks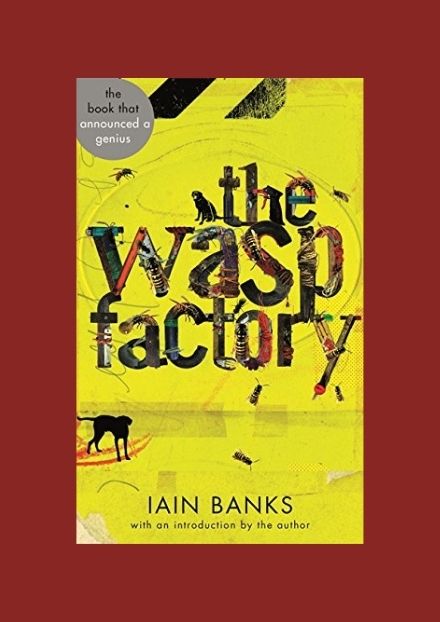 On an isolated island in a small town lives our main character, 16 year old Frank. Frank has no papers, no ID, and doesn't technically exist in the eyes of the government. His father Angus is overprotective and makes him tell anyone who asks that he is Angus' nephew, not his son. Angus insists on making every piece of food Frank eats and monitors what he does with his time; but Angus has secrets that he won't confide in his son.
Soon, Frank finds a way to emotionally separate himself from his overbearing parent; he creates a wasp factory. A torture maze for wasps, that leads the insects to a sadistic demise. As more details come to light, Frank's story becomes something more twisted than anyone could have imagined. The Wasp Factory treats readers to a twisted, toxic look at mental health, and questions who the villain of the story truly is.
Article Continues Below Advertisement
Article Continues Below Advertisement
2. The Sentinel by Jeffrey Konvitz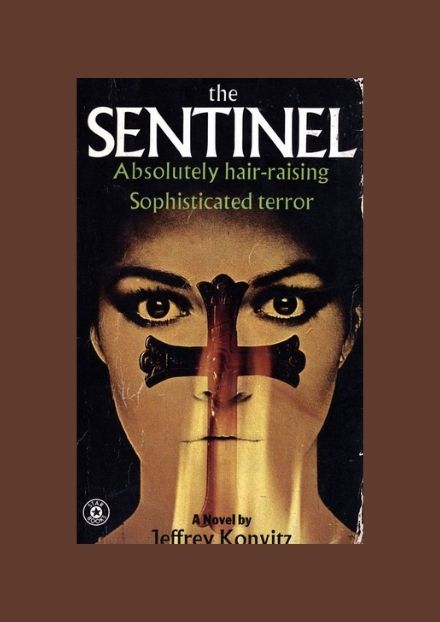 When Allison Parker, a fashion model, moves into a New York brownstone she starts to see her life start to go off the rails.
Suffering from migraines, sleepless nights and nightmares, she needs any distraction she can get. She decides to befriend her neighbors, but all of them seem annoying and weird. Because of this she finally lodges a complaint with the real estate agent. But the agent just looks at her in confusion; there's only one other tenant in the building, not many…
Allison's boyfriend goes on the hunt for answers about this neighbor, the building, and what is going on. The horror for the couple has just begun, and Allison is about to question everyone she's ever trusted.
1. The End of Alice by A.M. Homes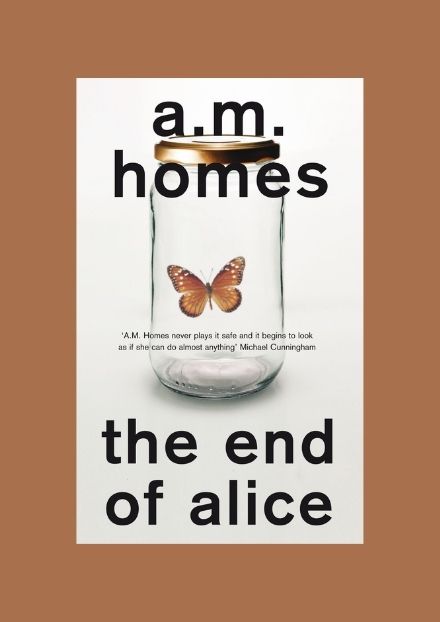 This book plays on the fascination some people have with convicted murders in jail. Our narrator is a man named Chappy, a guy who has been incarcerated for 23 years on multiple counts of pedophilia and child murder. He thinks about is life, his past, his mom and most recently a 19 year-old who has started writing to him. Apparently-and unsettlingly-this 19 year-old wants to seduce a 12 year-old while on her summer break from university.
As they continue their correspondence we learn more and more about Chappy. The story follows their correspondence, the fascination the 19 year old has with the convicted man, and her summer "plans".
Detailing the morbid side of humanity, A.M. Homes creates a horror that hits close to home, worming its way into your thoughts and taking root. 
And there you have it, 10 new horror novels to keep you up at night. These stories are twisted, fantastical imaginings ozf terror and should not be ignored. Stay sooky, and keep the horror going through October and beyond.
---
Article Continues Below Advertisement
Article Continues Below Advertisement