Diversity in Horror Fiction
So, you're into horror? Same here. And not just in the fall; I'm a horror fiend all year long, which you might have already guessed from my previous articles here at Fully Booked. But just because you're into one specific genre doesn't mean that you can't have a diversified list of picks anyway. I've been slowly gathering a list – some I've read, others I intend to – of great, eclectic horror fiction. To that end, we've decided to shine a spotlight on just some of the excellent works of horror books written by authors of color. Get out your tbr list and take note!
Dread Nation by Justina Ireland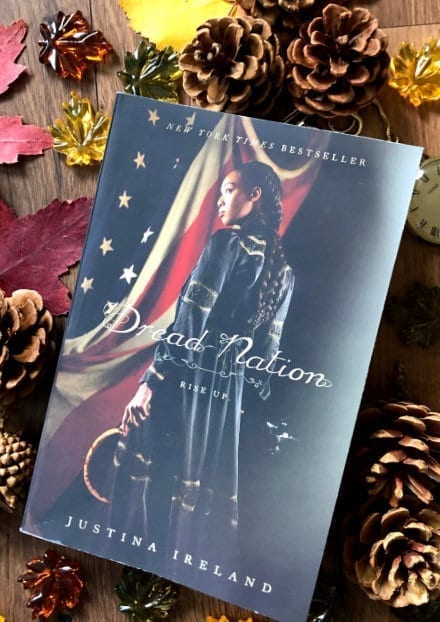 The first in a series by Justina Ireland, this fascinating read combines the Civil War, racial oppression and zombie lore. Protagonist Jane as well as fellow members of the black and First Nations population have been dispatched to slay the dead who have risen from the battlefields. All Jane wants is to head home, but she soon finds herself caught up in a sinister mystery that continues to unravel. A badass heroine fighting discrimination and real-life monsters makes a crazy good start to a series. Heads up: the second book in the series, Deathless Divide, was published this year!
Article Continues Below Advertisement
Article Continues Below Advertisement
White is for Witching by Helen Oyeyemi
Folks looking for a twist on a haunted house novel will be pleasantly surprised by Helen Oyeyemi's chilling tale. Protagonist Miri Silver lives with her parents and twin brother Eliot in their home in Dover, England, which her parents run as a bed and breakfast. The aptly named 'Silver House' is no ordinary home, it's alive. As Miri struggles with a strange eating disorder, she'll deal with first love, loss of family and all of the spirits contained within Silver House, including her own. As a fan of the gothic style haunted house novel, this is definitely one I'll be picking up soon.
The Only Good Indians by Stephen Graham Jones
I'll be the first to say that the majority of First Nations folklore that I've read have not been nearly this terrifying. Four Native American friends on a hunting trip willingly stray onto protected land, killing an elk herd they come across. One in particular proves much more difficult to kill than the others. A decade later, the men are forced to answer for their actions by something sinister that stalks them, seeking revenge. Stephen Graham-Jones has some of the most eclectic and original ideas for horror fiction today, and creates a perfect blend of atmosphere and unsettling gore.
Frankenstein in Baghdad by Ahmed Saadawi
A fascinating take on the horror tale we know and love, this modern interpretation of the Frankenstein story is set in Baghdad following the U.S. invasion of Iraq. Hadi, an eccentric junk-dealer, collects the scattered remains of bombing victims in order to give them a proper burial at a later date. He stitches them together in order to create one solid body, and surprise surprise, through a little surreal magic his "creation" becomes inhabited by the spirit of another victim and reanimates. What follows is a hard commentary on the absurd aspects of war cleverly woven into a horror fantasy that draws us in and adds just enough of that fantastical element to keep the reader hooked from start to finish. The novel was meant to be adapted for the screen, but so far no new updates on the project have been released.
Article Continues Below Advertisement
Article Continues Below Advertisement
Mexican Gothic by Silvia Moreno-Garcia
One of the latest editions to the gothic novel family, Silvia Moreno-Garcia's latest novel has been generating all sorts of buzz since it hit shelves this past summer. Set in Mexico in the 1950s, the story follows Noemi Taboada who receives an unsettling and vague letter from her cousin seeking assistance; she's recently a mysterious English aristocrat, and is living in the sloping Mexican countryside. Noemi is a socialite herself and not particularly prepared to solve a mystery, but she heads to Catalina's aide anyhow. Unsurprisingly, the massive estate of High Place is hiding many secrets within its walls, and Noemi will need to tackle not only her cousin's new husband, but his entire family who work extremely hard to keep their horrendous history hidden from public view. Dripping in atmosphere and tension, this novel is quickly cementing itself in the gothic hall of fame. If you're looking for a gothic horror set outside of England or the U.S., you've found the right story. Shoutout to Moreno-Garcia's vampire novel Certain Dark Things, also very deserving of a read. Side note: Mexican Gothic is being developed into a series for Hulu; I can't wait to see the translation to screen of this story.
Wonderland by Jennifer Hillier
A small town horror-thriller with what – in this readers opinion – is probably the creepiest setting that one can have in a story: a theme park. What can I say? Clowns and eerie circus music freak me out. Vanessa Castro is a disgraced detective who's been given the opportunity to start over as the deputy police chief in small town Seaside, Washington. Her new post starts off with – of course – a homicide. Vanessa answers a call from Seaside's amusement park, Wonderland. A mangled body has been discovered underneath the ferris wheel. To top it off, several young men who have worked for the park have also gone missing. Seems as though Wonderland may be harboring some secrets…and here Vanessa was thinking they'd moved to a nice, quiet town.
The Ballad of Black Tom by Victor Lavalle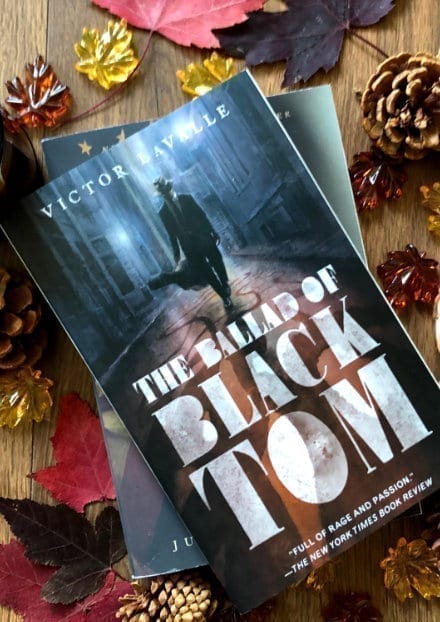 A prime example of flipping source material on its head and exposing a dated story that exposes the racist nature of its original author, The Ballad of Black Tom is a sort of re-telling of H.P. Lovecraft's short story The Horror at Red Hook. The original tale centered around a police detective investigating a series of kidnappings who stumbles onto a sinister plot of an old sociopath seeking eternal life and rejuvenation is rife with misrepresentation of cultural practices and some truly bothersome opinions on the immigrant population of New York. Lavalle takes the original story and shifts its perspective to that of Thomas Tester, an African-American man hustling ancient occult texts and working to survive systemic racism in the 1920s. The Ballad of Black Tom is an intelligent work of horror as well as a look at Lovecraft's irrational fear of immigrants and people of color.
Article Continues Below Advertisement
The Devourers by Indra Das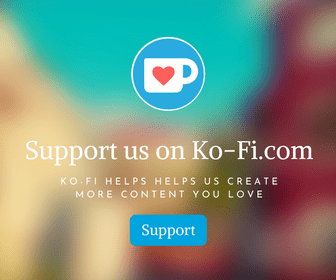 We're blurring the line between horror and dark fantasy with this one, but I feel that it's fitting nevertheless. The classic werewolf tale gets a new type of spin in this story that's heavy on legends and folklore, and follows a young professor named Alok in Kolkata, India. Alok is approached by a stranger who asks for his help in transcribing several scrolls; he agrees once the stranger tells him of his ability to shift into a werewolf. Alok begins his transcription, becoming mesmerized by a tale of a werewolf, a woman, and their tragic love story. If you're looking for more fantasy and folklore woven into a horror narrative, this is the book you should pick up.
Revenge by Yoko Ogawa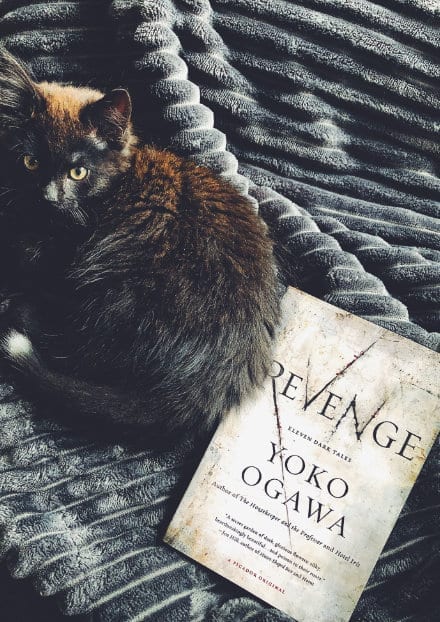 Sometimes we like our horror in small doses; enter the short story collection. Written by Japanese author Yoko Ogawa, this collection of 11 stories blend the horrific to the fantastical seamlessly, and allow the reader to find something that's well suited to their tastes. Ghosts, pet deaths, people with organs outside of their bodies, this book has it all. Many stories are linked, but only by the most tenuous of threads, creating a cohesive narrative, and as a reader we find ourselves searching for connections throughout stories that linger once you've finished with them.
Fledgling by Octavia E. Butler
It would be impossible to create this list without including Octavia E. Butler. Primarily a science fiction author, her final novel published during her lifetime takes a detour, exploring the vampire narrative and showing off her horror skills to their full effect. Shori is a vampire; only a 10 year old girl on the outside, but a 53 year old woman on the inside. She is part of the Ina people, and yet is discriminated against by her own kind as well as others. As she struggles to find her place and forge her path, Shori will need to take on other Ina and humans in order to find her own family and learn the truth about herself.
Article Continues Below Advertisement
Article Continues Below Advertisement
The horror community is lucky to have all of these stories and more from brilliant authors of color. Honorable mentions go to works such as Beloved by Toni Morrison, The Ghost Bride by Yangsze Choo (which has been adapted into a series by Netflix) and The Good House by Tananarive Due. Happy spooky discoveries!
Article Continues Below Advertisement
Article Continues Below Advertisement