Do you ever simply look at someone and wonder what may be going on with them behind closed doors? As I start to write this book review, I'm struck by the realization that there is always more to the story than we think there is. Aptly named, More to the Story by Hena Khan is the book that has brought these feelings forward for me. This middle grade novel is-at its surface-a modern reimagining of Little Women… but could there be more to the story than meets the eye?
More To The Story: An Overview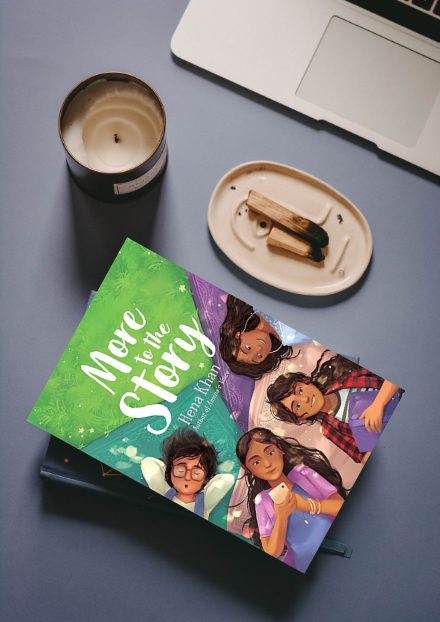 Jameela is a seventh grader who aspires to be the editor-in-chief and an award-winning journalist of her school newspaper, Crossing. As the current feature editor, she is tasked with writing a piece about the new boy in school with an interesting British accent. But how will Jameela make his story gripping enough to enter into a national media contest, officially launching her career?
Article Continues Below Advertisement
Article Continues Below Advertisement
As if there isn't enough going on already, Jameela's father accepts a job offer overseas and is anxious about making ends meet for her family when her younger sister's health declines. Jameela questions what it takes to be a great journalist and more importantly, a sister her siblings can rely on.
More To The Story: Journalism
And it showed me that our words can make as much of a difference as adults' do – if we can get an audience that's bigger than our teachers and parents.
For a middle grade book, More to the Story incorporated topics I seldom read about in books. The story posits several theories about how damaging social media platforms can be, how no one cares about the content that journalists write about, and how micro aggressions are tolerated and can be hurtful to people.
I love how Jameela knows what she wants at such a young age and how determined she is to be the best she can be for herself and for her father. She takes stories from different perspectives and makes them matter to people. She often encounters negative feedback, but she pushes through to deliver with her passion for writing.
Article Continues Below Advertisement
Article Continues Below Advertisement
More To The Story: Sisterhood
Be kind, Jam. It's not easy being the youngest and having everyone tell you what to do.
Jameela is the second oldest among four girls – Aleeza (youngest), Bisma, and Mayram (oldest). She's closest to Bisma but struggles to find common ground with Aleeza and Mayram. They have opposing personalities and views on the world, creating challenges but also admiration between the girls. Jam's relationship with her sisters is one of my favorite aspects of the novel.
Anyone can find themselves relating to the Mirza sisters and their trials and tribulations. I found these parts comforting, with a certain sense of nostalgia to them. It really proves how we can be at war with our siblings but then find peace in each other's arms during trying times.
More To The Story: Family Ties
We're here together – all of us – and that is everything.
I'm glad the Mirza family has Farah Auntie, Uncle Saeed, and Ali who are always there to give time, energy and love without asking for anything in return. Aside from the siblings, it was really nice to have people support the family while they deal with difficult situations.
Article Continues Below Advertisement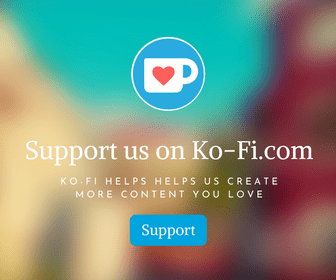 It goes to show the reality that problems can be faced with people who experienced the same fate. It doesn't make the problem go away easily but it somehow transcends that one doesn't need to face it alone. More to the Story implicitly display this kind of community among individuals. It was really moving and powerful.
Final Thoughts
More to the Story is a top-tier middle grade novel that deserves to be recognized. I fell in love with the Mirza sisters and Jameela's character development in the story. A journalist's life is not only measured in the content of the articles she writes but also in how they change and help lives.
*Disclosure: We only recommend books that we love and would read ourselves. This post contains affiliate links, as we are part of the Amazon Services LCC Associate Program and others, which may earn us a small commission, at no additional cost to you.
Article Continues Below Advertisement
Article Continues Below Advertisement
The Review
More To The Story
More to the Story is a heartwarming story of sisterhood, family, and journalism. Our world needs more of Jameela – a determined, courageous and humble young writer.
PROS
Themes
Main character development
Good division of plot
CONS
Slow pacing
Underdeveloped characters
Review Breakdown
Characters

0

Plot

0

Themes

0

Pacing

0
More To The Story DEALS
We collect information from many stores for best price available
Best Price
$4
Article Continues Below Advertisement
Article Continues Below Advertisement