There is a certain power to reading a page-turning autobiography, memoir, or non-fiction book. Hearing the first account from someone's experience can be riveting when a good writer puts an ordinary or extraordinary situation and puts it into words.
It is true, that not all memoirs are written by writers, and for this reason, sometimes they can be a snooze… everyone has a story to tell but well-written memoirs strike a chord with more communities to create a shared human experience.
The following 10 best memoirs are all interlaced with a touch of humor and inspiration and provide complex perspectives on lived experiences.
Article Continues Below Advertisement
Article Continues Below Advertisement
10. Born A Crime by Trevor Noah
You may know Trevor Noah from his 7-year run hosting The Daily Show, for which you know him to be incredibly funny and charming. His book, Born a Crime details his life before fame, growing up in apartheid and post-apartheid South Africa. He was born into a mixed-race family, which at the time of his birth was a crime and influenced his family dynamics and how people in his community viewed him. Aside from that, he also details the issues his family and community faced on social and political levels.
Noah's book, aside from being a New York Times best-seller, is listed on many university-required reading lists for studies about social justice and history. If you are looking for an inspirational page-turner that also will provide you with a first-hand account of a historical time period, this autobiography is a two-in-one.
While Noah does talk about complex topics related to systemic and familial violence, he layers the difficult topics with beautiful, funny, and formative moments from his years in South Africa. You can also listen to his audiobook, where his charm and humor really shine through every word.
9. Educated by Tara Westover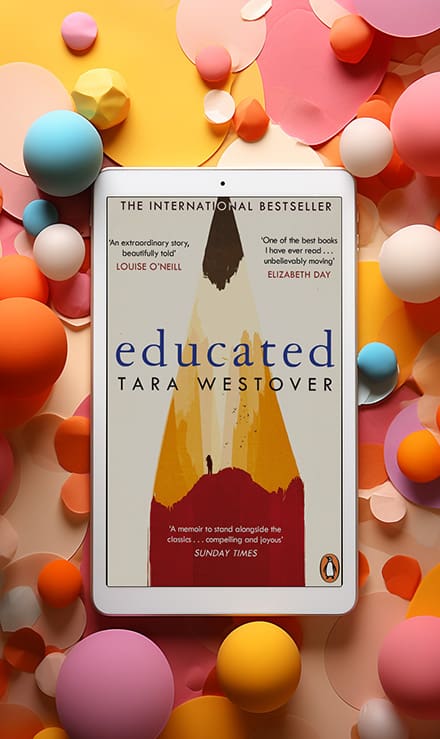 Imagine that your entire life, every day, all that you know is your family is preparing for the end of the world. Tara Westover grew up in remote Idaho in a family of devout Mormon Survivalists, which prevented her from attending school, or even having a birth certificate until she was old enough to request one.
Her family did not believe in incorporating into the modern world, but deep down Tara knew her whole life that she longed for a life beyond her family home. This riveting autobiography traces Westover's fight for an education, that would lead her to a different life. This incredible story will have you racing through chapters with every twist and turn, not to mention the author's beautiful descriptions of her hometown landscapes.
Article Continues Below Advertisement
Article Continues Below Advertisement
RelatedAudiophiles Unite: Top 10 Best Audio Books
8. Becoming by Michelle Obama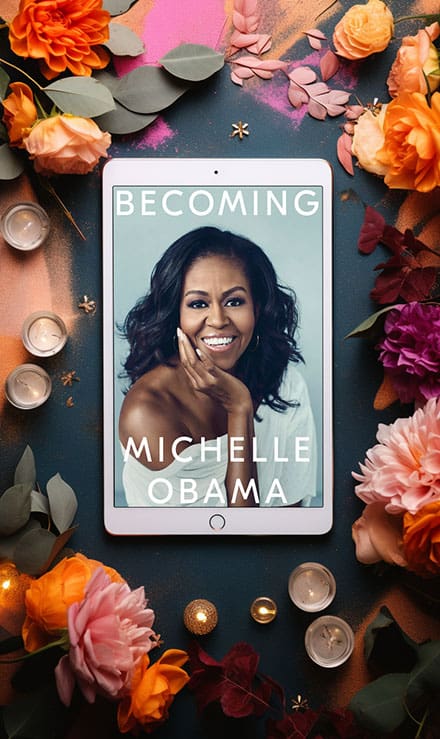 Becoming by Michelle Obama has become a cultural phenomenon, launching podcasts and an emotional audiobook. Take a look into the previous First Lady's life at the White House, and also her journey to becoming the influential and inspirational woman that she is.
Obama is famous for her charisma and charm, but behind her smile is a woman who put in sleepless nights at law school and then even more hard work to help her family achieve what they have. This book will inspire you to go out there and get what you want, when you put in the work anything is possible. Obama also does not shy away from the hardship that comes from success, and how to balance them both.
7. Crying In H Mart by Michelle Zauner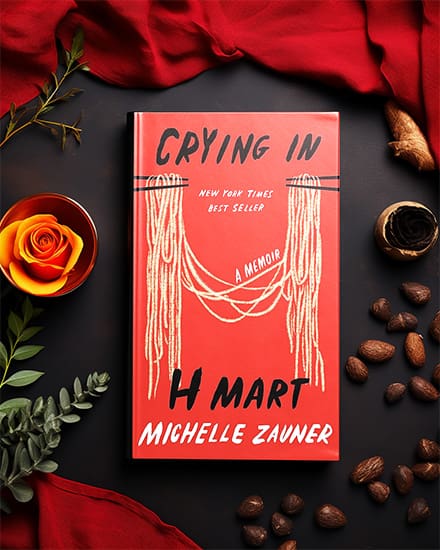 Michelle Zauner is the lead vocalist on the hit band Japanese Breakfast, and in 2021 she released her memoir Crying In H Mart which spent 60 weeks at the New York Times Best Seller List and won the GoodReads Best Autobiography of the Year award.
Zauner talks about losing her mother, and in doing so takes the reader on a walk down memory lane through her childhood, the ties to her Korean heritage, and the close relationship with her mother. While the book does deal with tough topics such as loss, it also brings interesting intersectionality to the table with identity and culture.
6. I Am Malala by Malala Yousafzai
Malala is one of the most well-known activists in the world, and the youngest person to ever win the Nobel Peace Prize for her courageous activism for women's education and rights in Pakistan. In 2012, she was on a bus that was helping girls get to and from school when the Taliban entered and shot her in the head when she refused to step down.
Article Continues Below Advertisement
While her physical safety was a huge cost, it was literally the shot heard around the world that brought global attention to girl's and women's rights in Pakistan. Read her incredible story about the sacrifice and dedication that encompasses the meaning of activism in the name of peace and change.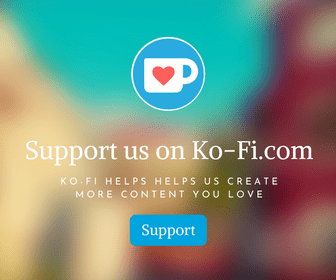 RelatedTop 5 Great Nonfiction Books For Teens
5. I'm Glad My Mom Died by Jeanette McCurdy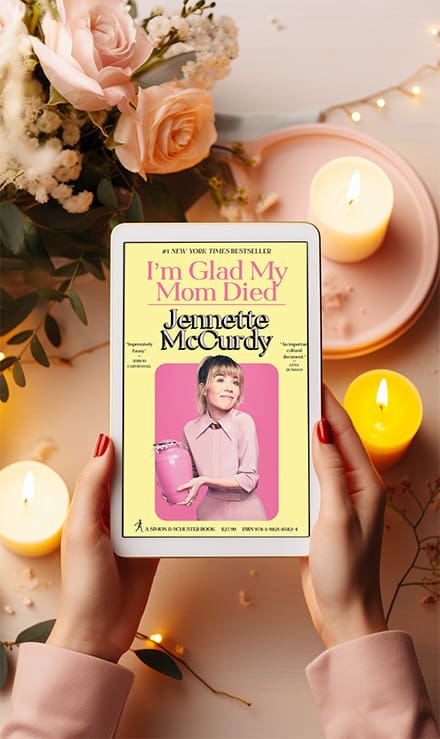 While the title of this book might seem controversial, Jeannette McCurdy lived in fear of her abusive mother for years and wrote this memoir to break down the barriers she had put on herself and be honest about what she went through.
McCurdy grew up as a child star on the set of Nickelodeon's iCarly, but behind the camera, she was facing not only the control of her mother but the side effects of developing an eating disorder, obsessive-compulsive disorder, and substance abuse issues. Check out her incredible story to see the not-so-glamorous reality faced by so many child stars in Hollywood.
4. Elvis And Me by Priscilla Presley
You may have seen the box-office hit Elvis in the summer of 2022, but what is drastically missing from the story is Priscilla Presley's story. Priscilla met Elvis when she was just 14, as her family lived on an army base in Germany. She was a teenager, starting an intense relationship with an already rockstar of 24 and her memoir finally tells her side of the story.
Article Continues Below Advertisement
Article Continues Below Advertisement
While Priscilla Presley does not directly speak badly about Elvis' actions, she does elude to the control he had over her while they were together in terms of how she acted, what she wore, and what she could do. Throughout her book, Priscilla Presley slowly comes into her own and realizes the life she wants to have. This unique perspective is also being made into a film by Academy Award-nominated director Sofia Coppola, which is set to be released this November.
3. Untamed by Glennon Doyle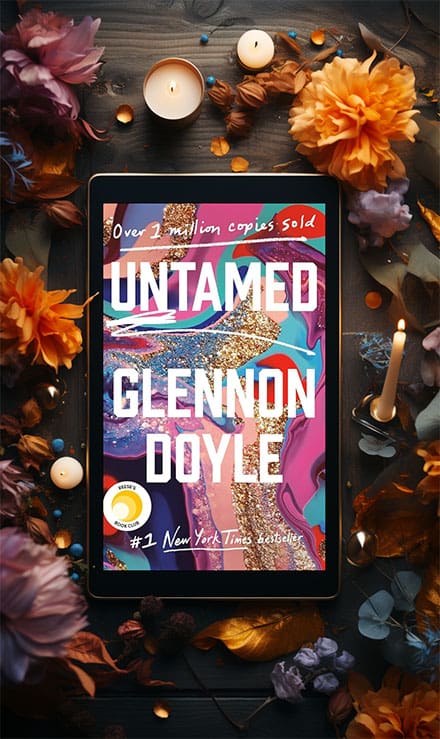 Glennon Doyle was going through a divorce and unexpectedly found love… along with her Queer identity. By letting go of her idea of a nuclear family, and allowing herself to become the person she wants to be, her memoir Untamed defines the strength of unapologetically owning who you are.
Through guiding readers through her unexpectedly found love with football player Abby Wambach, navigating a divorce that symbolized so much more for her own identity and freedom, and then the challenges of creating a blended family. This is a modern love story about family and identity, and it became virally popular on TikTok.
RelatedTop 3 Tips On How To Read Non-Fiction
2. The Glass Castle by Jeanette Walls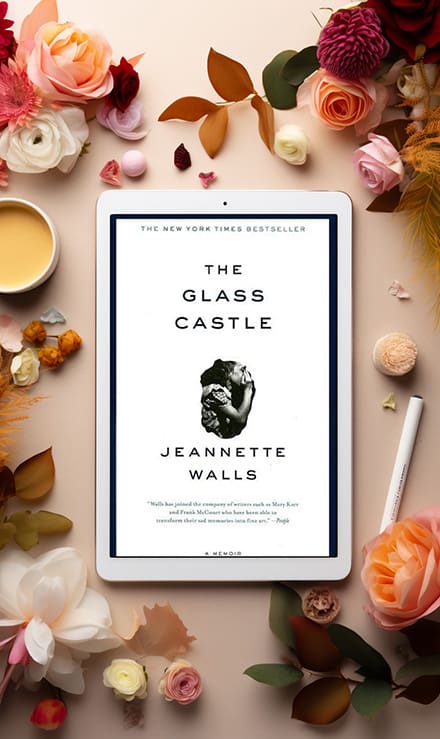 If you liked Educated by Tara Westover, The Glass Castle by Jeanette Walls is a must-read for lovers of memoirs. The author recalls her childhood growing up in a dysfunctional and nomadic family, while also facing poverty and a parent with substance abuse issues.
Despite the hardships and dysfunction, a bright light in the book is the value of education, which eventually leads her and her siblings to live fulfilling lives. There is something for everyone to relate to in this memoir, and keeps you reading until the very last page.
1. Notes On Grief by Chimamanda Ngozi Adichie
When renowned author Chimamanda Ngozi Adichie lost her father; she was as distraught as any grieving child would be. In her turmoil, she wrote about the stages of grief while also creating a beautiful tribute to her father James Nwoye Adichie, who was Nigeria's first professor of statistics.
There is no doubt the book is a tear-jerker, and it is highly recommended reading for someone going through a loss but also a fantastic read for anyone, as reading about grief can make it easier to go through at some point in one's life.
Article Continues Below Advertisement
Article Continues Below Advertisement