Wherever you look these days, it seems like Dark Fantasy is on every bookshelf, in every list of recommendations, and on all of our TBRs. But delving into the work of Dark Fantasy often means gearing yourself up for two or more books.
Now this isn't necessarily a bad thing, but sometimes we like our fantasy in small doses; particularly those with a darker tone. Well, you're in luck. The world of Dark Fantasy has its share of full-length series, but there are also some wonderful anthologies to check out.
Article Continues Below Advertisement
Article Continues Below Advertisement
Whether you're looking for a dark fairytale or a brand new story, there's a little something for everyone to choose from in these dark fantasy anthologies.
Note
We have read and researched some of the most interesting dark fantasy books. After the readthrough and research of the books, we've found these anthologies which are some of the better ones out there, with which you do not need to start a whole series of multiple books.
5. Never Whistle At Night: An Indigenous Dark Fiction by Shane Hawk & Theodore C. Van Alst Jr. (Editors)
If you're in the mood for fresh and interesting short stories, look no further than Never Whistle At Night. It doesn't skimp on the 'dark' aspect of Dark Fantasy either.
This anthology features a diverse array of Indigenous authors drawing heavily on the tales from their own folklore in order to craft fantastical and downright eerie stories. Certain entries may be a bit much for the squeamish readers out there, but this collection of stories is unlikely to resemble anything you've read of late. Many Indigenous people believe that you should never whistle at night, and this array of tales proves why.
Article Continues Below Advertisement
Article Continues Below Advertisement
Bonus: the book features an introduction by Indigenous horror master Stephen Graham Jones. You'll be chilled from the first page.
4. In These Hallowed Halls: A Dark Academia Anthology by Marie O'Regan & Paul Kane (Editors)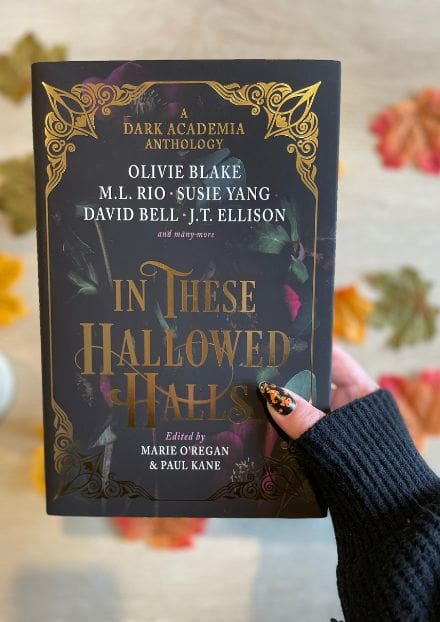 Let's face it, Dark Fantasy and Dark Academia go together like bacon & eggs, birds of a feather, death & taxes, and any other number of analogies you can come up with.
In These Hallowed Halls features 12 brand new stories from a variety of authors who bring the perfect level of tweed and the macabre to readers everywhere. From murderous initiations to retaliatory seances, there's a little something for everyone lurking behind the walls of beloved educational institutions.
Enrolment is open, but the cost of tuition may be more than you think…
Article Continues Below Advertisement
RelatedThe Rise Of Dark Fantasy: A Discussion
3. Vampires Never Get Old: Tales With Fresh Bite by Zoraida Cordova & Natalie C. Parker (Editors)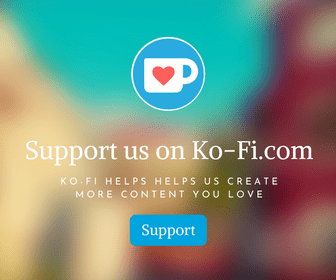 This one's for those who are looking for a niche anthology to sink their teeth into. See what I did there?
Vampire Never Get Old showcases some of the best and brightest in YA and fantasy fiction (including V.E. Schwab, Samira Ahmed, and Julie Murphy) bringing fresh voices to the vampire tale.
Love, revenge, and a little revenge await readers in this delightful take on a classic creature. There's a little something for everyone. A wide array of voices and styles should push this to the top of your picks of dark anthologies. If you enjoy this, be sure to check out the follow-up anthology, Mermaids Never Drown.
Article Continues Below Advertisement
Article Continues Below Advertisement
RelatedMost Influential Fantasy Books: A Discussion
2. Cursed: An Anthology by Marie O'Regan & Paul Kane (Editors)
What's Dark Fantasy without a dash of fairytale? This anthology features both retellings and updated versions of the folk tales of old, filled with monsters, princesses, and of course curses.
Cursed features stories from fantasy favorites like Neil Gaiman, Christina Henry, and Christopher Golden. If you're looking for a mix of familiar stories along with some new and exciting tales, this collection breathes life into the classics.
1. A Twisted Tale Anthology by Elizabeth Lim (Editor)
Twists on Disney classics are bound to get a little dark, right? This tome features sixteen shorts from the popular Disney's Twisted Tales series. 
RelatedNimona: The Biggest Differences Between The Book and the Netflix Movie
These new shorts feature fan favorites like Snow White and Ariel, as well as newer characters like Remy the Rat and Jim Hawkins from Treasure Planet. The Twisted Tales take the original stories and flip them on their heads, giving readers a look at what happens when their favorite characters make choices that change the course of their lives, and the stories that we already know so well.
Article Continues Below Advertisement
Article Continues Below Advertisement