It's time for another November episode, and that means Dark Fantasy! Nowadays most new fantasy publications incorporate dark fantasy elements, even if the overall story fits squarely under general fantasy. Dark fantasy generally takes the common traits of high fantasy – mystical lands, magical races, epic quests – and infuses them with darker twists. Rather than a typical orc warlord villain, you may find a nefarious demon king and the like. The tales feature heightened violence, with character deaths and apocalyptic stakes that go beyond classic fantasies. The prose conveys bleakness and dread, making clear the nightmarish consequences if the heroes fail.
To clarify for listeners less familiar with dark fantasy, we compare it to famous classics like Lord of the Rings. If Sauron reclaimed the One Ring, he would engulf Middle Earth in shadow and destruction. However, we feel Lord of the Rings exudes an optimistic, lighthearted spirit, thanks partly to its age and traditionally styled prose. We believe dark fantasy holds a distinctly modern mood and voice, whether because the subgenre gained popularity more recently, or due to contemporary authors' sensibilities.
RelatedWorld of Fae: 5 Enchanting Books Featuring Faeries
Today's Dark Fantasy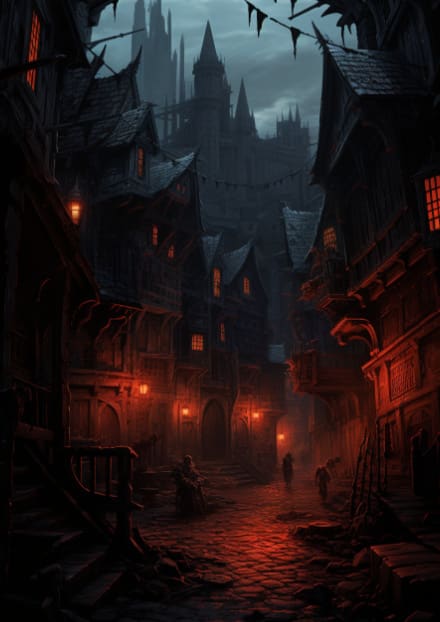 We discuss how today's dark fantasy spends less time on extensive worldbuilding that fills older fantasies. We think current audiences have diminished patience and are no longer eager for chapters of dense history lessons before meeting the characters. Nowadays, we prefer when authors slowly unveil world details alongside the unfolding narrative, rather than large info dumps.
Other common dark fantasy ingredients are magic systems, vampires, werewolves, witches and wizards, and magical faerie races. We specifically highlight vampires, who seem to materialize across fantasy subcultures either as leading roles or supporting parts that acknowledge their existence. This is sometimes parodied in the vampire archetypes sent up in comedy series like What We Do in the Shadows, with its ancient Nosferatu, glamorous Anne Rice knockoffs, and absurd "energy vampires." We contrast these silly interpretations against the alluring air of mystery vampires often exude in darker tales, as literature often takes a more serious tone with them.
Article Continues Below Advertisement
Transitioning to romance, we can all agree that today's dark fantasy nearly always incorporates steamy romantic or erotic scenarios, surpassing earlier young adult series like Twilight that depicted innocent first loves. Modern authors, who avidly grew up on Twilight, likely felt eager to explore more adult sensuality in their own works. In fact, there are several widely popular dark fantasy series praised for their titillating erotic content.
Fantasy Romance For Women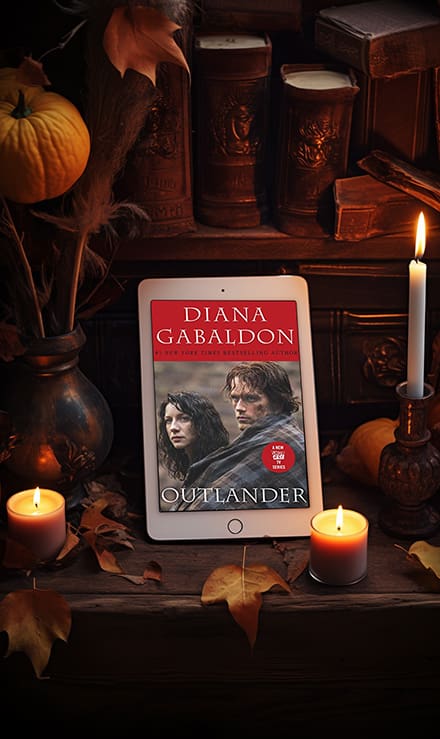 As female readers ourselves, we analyze the particular appeal of fantasy romance, especially for women. We feel using our imaginations allows us to relish romantic scenes in books when seeing those same scenes explicitly shown on a TV show would make us recoil. We believe reading facilitates a personal, private experience enabling greater creative freedom than visually consuming graphic activities. We also reference Outlander as a more mature fantasy romance aimed at adult audiences that likely inspired younger authors to incorporate passion in their tales.
In summary, we conclude the current generation of fantasy devotees and creators, who came of age engrossed in young adult series, now crave darker, edgier stories with sensual spice mixed in. We expect this trend to persist as more boundary-pushing titles emerge. While we make no claims to scholarly expertise, having each read merely a handful of trendy dark fantasy bestsellers, we welcome listeners to share favorite hidden gems and recommendations across this expansive genre.
Related10 Most Popular Fantasy Books of All Time
Article Continues Below Advertisement
Influences of Dark Fantasy
Delving deeper, we explore some literary influences and societal changes that may have fueled the rise of modern dark fantasy…
The gothic horror classics of authors like Edgar Allan Poe and H.P. Lovecraft helped establish horror and dark supernatural fiction as serious literary genres. Generations of fantasy writers have drawn inspiration from their creepy tales of psychological distress and terror.
The 1980s dominance of Stephen King brought horror firmly into the mainstream. King's incredibly prolific output as both a novelist and short story author made the macabre hugely popular entertainment. Other mass-market horror series like Anne Rice's Vampire Chronicles also thrived in this period. In young adult fiction, 1980s book series like Christopher Pike's chilling thrillers laid the groundwork for supernatural stories aimed at teen audiences. They made the topics of death, violence, and demonic creatures familiar subject matter.
The early 2000s brought us crossover phenomena like Twilight and Harry Potter, which blended fantasy with teen drama and coming-of-age stories. These books grew up with their readers, the tone and characters maturing over successive sequels. An entire generation developed an appetite for darker adventures built on those foundations.
Modern Fantasy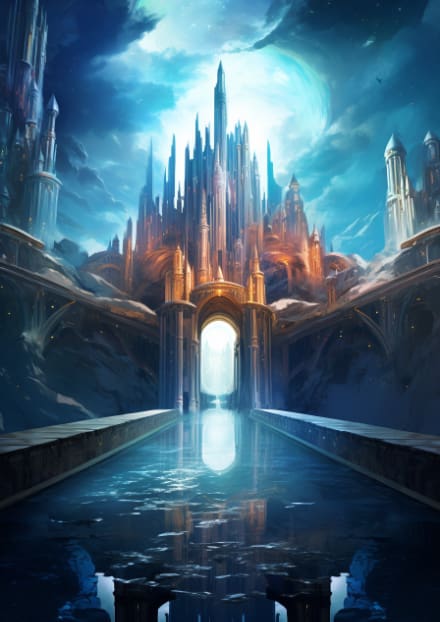 Today's hyper-connected world of social media allows creators and fans to engage constantly online. Trends arise and spread rapidly through bookstagram accounts, booktok reviews, live author Q&As, forums, memes, fan fiction, and more. Readers instantly flock to what's hot. Current fantasies also reflect modern desires for more diversity and inclusion. While there's still room to grow, dark fantasy now features more representation of gender, sexuality, race, and other identities. The stories integrate themes of empowerment and marginalized groups overcoming oppression.
Related5 Fantasy Duologies For When You Can't Commit To A Whole Series
Finally, we've moved past outdated social taboos about content restrictions – both authors and audiences wish to confront real human experiences like intimacy directly through their art. Fantasies now mirror real adult relationships rather than limiting characters to modest courting.
Enjoying this episode? Be sure to check out all of our coverage of the genre over at https://fully-booked.ca/. We're a listener-supported podcast! Please consider pledging and helping Fully Booked to grow our library over at https://ko-fi.com/fullybooked, or by leaving us a 5-star rating and review wherever you're listening. Thanks, bookworms, and don't forget to keep on reading.