Heartstopper by Alice Oseman is a cultural phenomenon from the pages of the graphic novel to the two critically acclaimed seasons of the adaptation on Netflix. This story means so much to fans around the world, especially LGBTQIA+ youth. The viral series consists of four graphic novels, with a fifth installment on the way, and while season 2 of the Netflix series came out in 2023, you can expect the third and final season in late 2024.
Heartstopper Summary
From the page to the screen, the story portrays different issues faced by teenagers from learning about their sexualities, to facing issues with family at home and navigating healthy relationships.
Article Continues Below Advertisement
Article Continues Below Advertisement
While the story centers around Charlie, the only openly gay teen at his all-boys school in England and his crush on a prospectively straight classmate turned friend, every character in the book has their moment to come forward with their own story.
However, Charlie´s journey explores many issues faced by Queer teens including bullying and its effects on mental health. Although these topics can be tough, what makes Heartstopper so powerful is the representation of how the characters deal with the issues, providing a healthy script for working through issues in real life.
Representation is the building block for change in society, so if you loved Heartstopper, keep the magic alive with these five graphic novels that put LGBTQIA+ representation at the center stage, and provide new perspectives to all readers. Plus, these are must-reads for the coming-of-age genre.
Note
The graphic novels have been selected based on their GoodReads rating as well as their representation of LGBTQIA+. The GoodReads rating is displayed in parenthesis for each of the books.
5. Mooncakes by Suzanne Walker (3.83)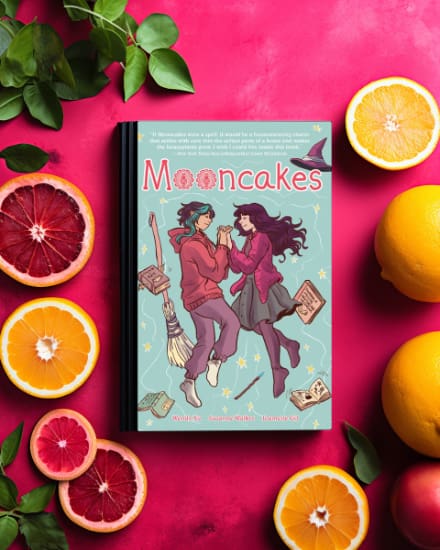 Calling all fans of spooky season, don't let the spirit die down without curling up on the evening with Mooncakes. This sweet and fun graphic novel brings together magic, gender, identity, and themes such as chosen family – not to mention a plethora of LGBTQIA+ representation.
Article Continues Below Advertisement
Article Continues Below Advertisement
Your protagonist Nova is a teen witch who works in her grandmother's spell book shop, and in her world magical creatures not only roam freely but live in harmony. Her childhood crush Tam for example is a werewolf, and that is where the story begins with demons putting the wolves in danger. Nova uses her magic, along with teamwork from her friend to trudge down the path between good and evil.
If you are in the mood for a sweet and joyful pick-me-up, this graphic novel brings only good things to your day. Similar to how Heartstopper simply warms your heart with cuteness, the sweet romance, magic, and supernatural battles will do just the same but with a touch of fantasy and magic.
RelatedIn Pictures: 5 Great Graphic Novels From Female Authors
4. Paper Girls by Brian Vaughan (3.88)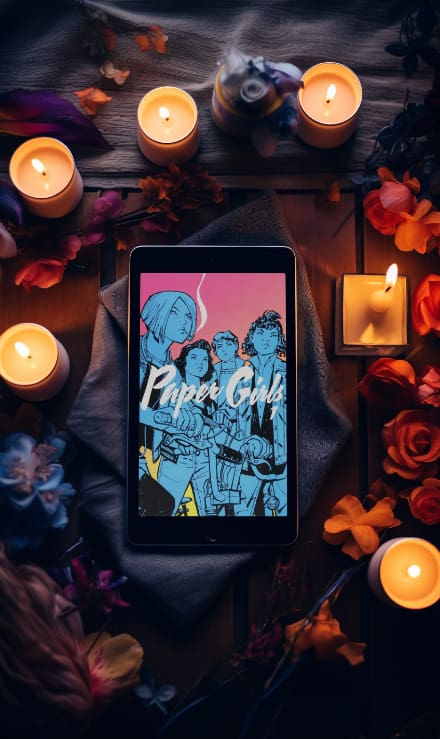 Take a trip back to the 80's with Paper Girls, who are as you can guess, tasked with delivering the papers in their town but with a twist: it seems to be an apocalypse and they are dealing with some time travelers as well.
This is definitely a great book for fans of action and science fiction, and you won't be able to resist the powerful four feminine queer protagonists who are saving the day, not just one paper at a time but literally battling time and space.
Article Continues Below Advertisement
Warning for any readers that may feel triggered by some uses of words considered to be slurs, as the story takes place in the 80s the author does make use of some words that would not be used today.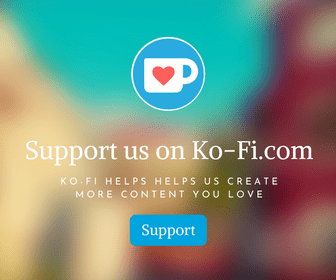 Other than that disclaimer, you can expect a fun, exciting adventure driven by powerful feminine queer energy.
3. The Girl By The Sea by Molly Knox (4.16)
Consider The Girl By The Sea the female version of Heartstopper as the protagonist Morgan can really relate to Heartstopper's Charlie in a lot of ways. She too lives in a small town (but makes it a small island) and while she has great friends and family, she is struggling to be open with everyone about her identity.
And then, one day comes along Morgan's Nick, her name is Keltie. The two teens spark a romance, explore their identities, and face the secrets they keep together.
This storyline follows most closely that of Heartstopper for fans looking for those giddy and warm feels.
Article Continues Below Advertisement
Article Continues Below Advertisement
2. Lore Olympus by Rachel Smythe (4.3)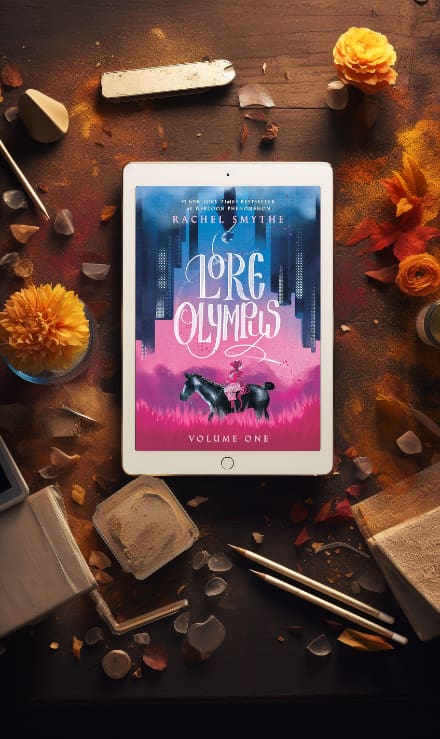 This graphic novel is for fans of Greek Mythology, more specifically the retelling and reclaiming of mythological stories based on misogyny – very famously the tale of Hades and Persephone.
In Lore Olympus, instead of a story about violence, Persephone is a young goddess who has just moved to the big city and finds herself falling for Hades, the god of the underworld who you can already pit as the bad boy type. The goddess experiences heartbreak, lust, and the difficulty of navigating the social life in the heavens which is filled with gossip, drama, and power dynamics. These power dynamics draw interesting parallels to today's modern dating culture but with the elevated plus of LGBTQIA representation.
A common aspect of Greek mythology is allowing queer males to be represented, but not giving enough space to queer non-males, which is where Lore Olympus comes in. You can expect a lot of love and spicy representation of all identities. Plus, Lore Olympus is the first graphic novel in the series, and is a very successful online comic, giving you access to a lot of content in this world.
RelatedLife in Pictures: 5 Great YA Graphic Novels To Pick Up
1. On A Sunbeam by Tillie Walden (4.31)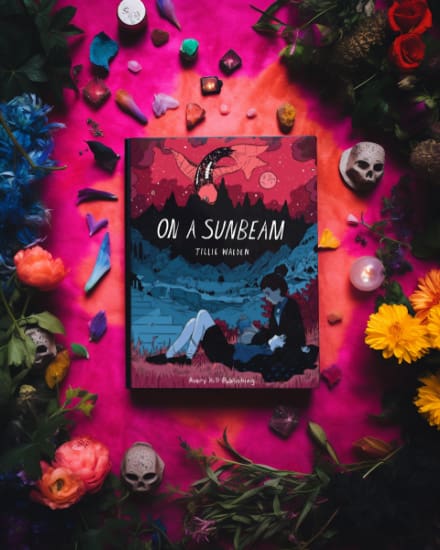 One A Sunbeam is another graphic novel that became originally popular as a webcomic. The story follows Mia who is trying to move past a heartbreak, but the story is so much more than that. Author Tillie Walden uses heartbreak as an example of a time in life when people are reflecting on who they are, what they want, and how to get there. These powerful themes are interlaced with science fiction, as Mia travels through her past to uncover her future.
The use of science fiction in queer literature is a strong connection based on the same values: a life outside of the heteronormative. On A Sunbeam not only follows Mia's beautiful journey but brings to light many different narratives with the entire alphabet of queer characters. This brings us back to the reason you want to read On A Sunbeam. If you are a fan of Heartstopper, you love filling your heart with wholesomely human content that is relatable no matter how you identify.
RelatedGoodreads Young Adult: Top 10 YA Novels According To Its Members
Article Continues Below Advertisement
Article Continues Below Advertisement