We're excited to announce that it's the month of November, which in reality is an extension of the spooky Halloween season, isn't it? With the gloomy, rainy weather and decreasing daylight, the only thing to do is embrace the spookiness… again.
Though we're not continuing our coverage of Gothic fiction, this month we decided to talk about something just as good – Dark Fantasy fiction. To get the ball rolling, we're discussing Tim Burton's 1999 film Sleepy Hollow, starring Johnny Depp and Christina Ricci.
It may not be known to all, but the Sleepy Hollow book adaptation is in fact loosely based on Washington Irving's 1820 short story The Legend of Sleepy Hollow. In the original story, Ichabod Crane is a schoolteacher who comes to the small town of Sleepy Hollow and falls in love with the beautiful young woman Katrina Van Tassel. However, Ichabod is soon chased out of town by the legendary spectral figure known as the Headless Horseman. It's an iconic piece of literature, with several literary and screen adaptations, spinoffs, and other works inspired by Irving's original story.
RelatedThe Legend of Sleepy Hollow Explained
Sleepy Hollow Adaptation Summary
In Tim Burton's expanded 1999 film version (arguably the most famous of its adaptations), Johnny Depp stars as Ichabod Crane, recast as a police constable from New York City who is sent to the remote town of Sleepy Hollow in upstate New York to investigate a series of murders. Three victims have been found decapitated, their heads supposedly taken by the Headless Horseman of local legend. Crane, believing in science over superstition, is determined to find the human killer behind the crimes.
Article Continues Below Advertisement
When Ichabod examines the victims' bodies and performs autopsies, which was a practice not as readily accepted at the time, the very superstitious Sleepy Hollow townspeople are disturbed and frightened. However, he soon has a real-life encounter with the spectral headless horseman, who continues to kill off prominent town elders connected to Crane's investigation. Ichabod realizes that someone in Sleepy Hollow must be controlling the horseman, and therefore whoever possesses the skull controls the ghostly rider.
Through flashbacks, Crane learns that the horseman was once a Hessian mercenary sent by the British during the Revolutionary War, and reveled in decapitating Americans. He was eventually killed by American soldiers who cut off his head with his own sword and buried the body in the famed Western Woods just outside town. Ichabod deduces that whoever possesses the horseman's skull can summon him from the grave and force him to kill specific people for an as-of-yet-unknown reason.
He also learns that Katrina Van Tassel, played by Christina Ricci, has magical powers, which reminds him of his mother who practiced witchcraft before being condemned and killed by Ichabod's own father when he was a child. At first, he distrusts Katrina's practices, believing she is bewitching him with protective spells. But it's revealed that Katrina merely cares for Crane's safety.
Article Continues Below Advertisement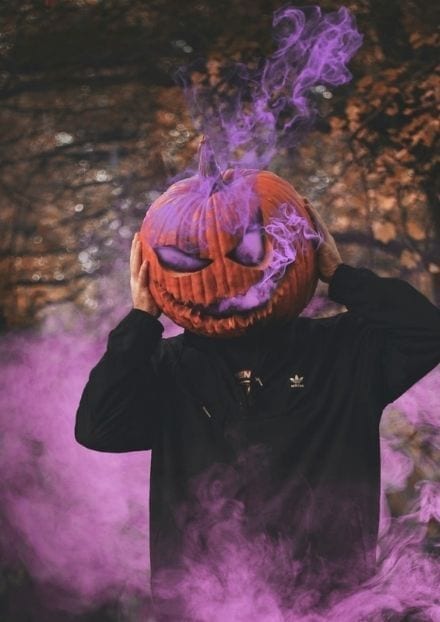 After more bloody murders, Ichabod finally realizes Lady Van Tassel, Katrina's devious stepmother, faked her own death and is the one behind the headless horseman's rampage. She confirms this, revealing she swore revenge against the Van Tassels for robbing and banishing her destitute family from their land years before. By eliminating the last Van Tassel descendant, Katrina, she aims to inherit the Van Tassel family fortune.
RelatedMost Thought-Provoking Books You Will Not Be Able To Put Down
Ichabod manages to heroically return the skull to the headless horseman in the nick of time, breaking Lady Van Tassel's control over him. The horseman then kills Lady Van Tassel, dragging her back through his portal to Hell. Crane, Katrina, and Crane's young helper Masbeth escape Sleepy Hollow safely and return together to New York City.
Was The Book Better?
In summary, Tim Burton clearly took creative liberties in expanding Washington Irving's short tale into a full-length dark fantasy film rich with complex characters and visual thrills and succeeded in making a full-length version of the story that still pays homage to its source material.
While Burton's trademark striking gothic visuals and Danny Elfman's score create an atmosphere both spooky and dreamy, some witty instances through dialogue and character decisions lighten the macabre tone. Sleepy Hollow was praised for its impressive production design, direction, costume design, and performances. Now over 20 years old, Sleepy Hollow remains one of Tim Burton's most mainstream yet horror-driven films. The 1999 film has become a creepy Halloween cult classic.
RelatedHow Close The Fall of the House of Usher Adaptation Is To Edgar Allan Poe's Source Material
Enjoying this episode? Be sure to check out all of our coverage of the genre over at https://fully-booked.ca/. We're a listener-supported podcast! Please consider pledging and helping Fully Booked to grow our library over at https://ko-fi.com/fullybooked, or by leaving us a 5-star rating and review wherever you're listening. Thanks, bookworms, and don't forget to keep on reading.