The Seven Husbands of Evelyn Hugo DEALS
Evelyn Hugo is a force to be reckoned with. She is one of the most famous fictional female characters in the bookworm community. Her name echoes sophistication and grace, and her greatest love story is more than her seven husbands combined.
I always wonder how a woman can marry seven times throughout the course of her life. Have they all suffered untimely deaths? Dissapeared suddenly? Is it the result of adultery or some sort of reverse polygamy? Let's find out.
The Seven Husbands of Evelyn Hugo: Synopsis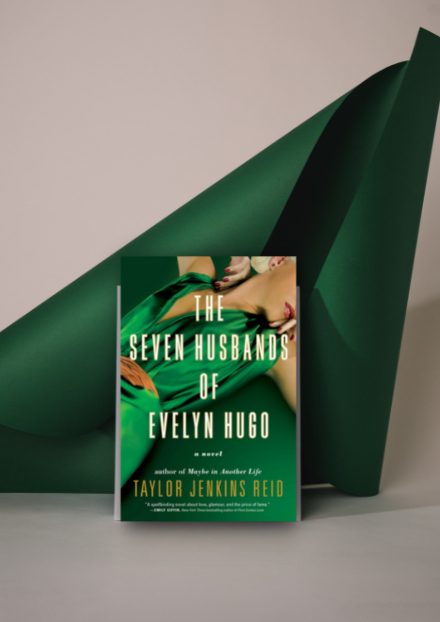 Being a reclusive Hollywood icon is a dream Evelyn Hugo lived from the '50's to the '80's. She is finally ready to disclose her glamorous and scandalous life. After so many years out of the limelight, everyone is astounded when she chooses a lower-level writer from the publication Vivant, Monique Grant, to write her story.
In The Seven Husbands of Evelyn Hugo, the superstar recounts to Monique: her ambitious beginnings, her marriages, and a great forbidden love unknown to the rest of the world. Behind the news, blogs, and tabloids, Evelyn Hugo is more than just a living legend; she's human. As she nears the end of her life, her story intersects Monique's in an unexpected way.
Seven Husbands: A Deep Dive Into Great Love
Throughout the course of The Seven Husbands of Evelyn Hugo we as the reader learn that all of Evelyn's husbands have passed away, leaving Evelyn as the only one with insight-and her own perspective-into each relationship.
Each husband gets a chapter of their own to help them shine in their own individual ways. The descriptions of each man set the tone for each chapter. The husbands vary as Evelyn herself changes and develops a great understanding of what love truly means. Along the way, she finds her place in Hollywood and the film industry; this life in turn becomes her home in a way over the course of several years.
The Seven Husbands of Evelyn Hugo is also a historical fiction story, which one sees is quite clear through the portrayal of racism and homophobia throughout the story. Reading these passages breaks my heart for all the characters involved.
Evelyn Hugo: An Enigma of Love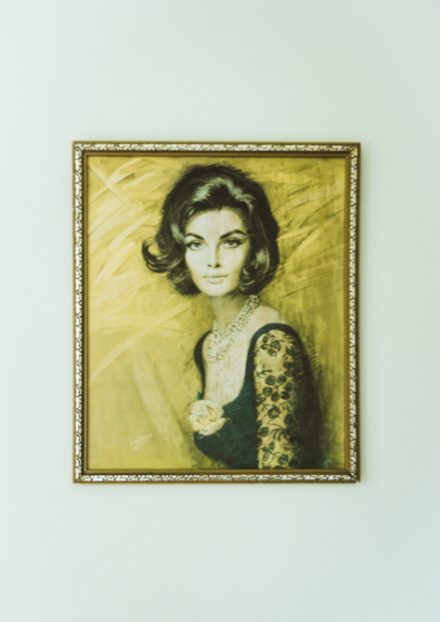 Evelyn always leaves you hoping you'll get just a little bit more. And she always denies you.
I have to say the author made Evelyn a star of her own; I truly found myself feeling as though this woman actually existed (she was in fact partially based on Hollywood icon Elizabeth Taylor). She is the kind of woman who knows what she wants and takes what she deserves. Her character oozes with charisma which readers will find enticing. She's manipulative, raw, and cold-hearted but you can't help but continue reading, to know everything about her.
After many years in the show business, she's willing to reveal everything about her life, love and losses. Despite all the negatives, we get to see her vulnerable human side as well. She develops a deep friendship with the characters of Harry and Celia, both crucial characters in the story. Evelyn is a well-thought out and profound persona.
At times, I forget that she isn't real because of how well Reid has written her. Evelyn took the spotlight in the novel when she started narrating her life. Monique was put in the backburner but there were notable changes in her character as well due to Evelyn's influence.
The Seven Husbands of Evelyn Hugo: Lasting Love
When you realize you can tell someone your truth, when you can show yourself to them, when you stand in front of them bare and their response is "You're safe with me"—that's intimacy.
The Seven Husbands of Evelyn Hugo shows that love is like a roller coaster ride. The only people capable enough to ride the highs and lows of a relationship gets to stay. Evelyn's journey was thrilling and exhausting but I was glad to get to know her. Her greatest love surprised me, and it was something I never expected in the first place.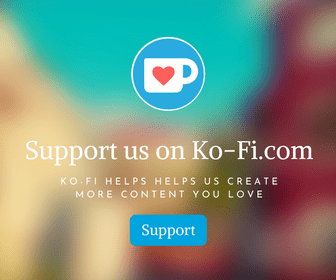 It is undeniable that the author's writing style was phenomenal. With the right amount of intrigue, it is direct, smooth, and unapologetic which is what the book needed. I would love to reread this book someday.
Final Thoughts
Taylor Jenkins Reid penned The Seven Husbands of Evelyn Hugo in the most unforgettable way. It is very well-crafted, and I found myself immersed in her life. It was easy to follow through with the narration. Readers will surely find themselves accepting Evelyn for who she is.
*Disclosure: We only recommend books which we love and would read ourselves. This post contains affiliate links, as we are part of the Amazon Services LCC Associate Program and others, which may earn us a small commission, at no additional cost to you.
The Review
The Seven Husbands of Evelyn Hugo
The Seven Husbands of Evelyn Hugo is a historical love story of a Hollywood icon. She stands out because she's the one telling her story unapologetically. She embodies powerful women, an aspect of old Hollywood which needs to be recognized more often.
PROS
Main character
Plot
Writing Style
Love story
Historical aspect
Review Breakdown
Romance

0

Characters

0

Writing style

0