It's time for another look at a dark fantasy adaptation! We're delighted and unsettled by the creepily whimsical world of Coraline, experienced through both Neil Gaiman's original novella and Henry Selick's masterful film adaptation.
Coraline Adaptation Summary
Eleven-year-old Coraline Jones has recently moved from Michigan to the historic Pink Palace Apartments in Oregon with her parents, Mel and Charlie Jones. Her parents are horticulturists who spend all their time focused on their latest book, constantly neglecting Coraline. With her parents too distracted to attend to her and only an overly talkative neighbor named Wybie to keep her company, Coraline feels bored and lonely as she aimlessly explores her new home.
RelatedEnchanting Dark Fantasy Anthologies to Read This Season
During her wanderings, she discovers a tiny door in the drawing room that has been mysteriously bricked up. Despite her parents' dismissiveness, Coraline is intrigued by its existence. She persists in asking about the door until her mother reluctantly unlocks it with the key found with their apartment keys. Coraline is disappointed to find only a brick wall behind the door.
That night, Coraline is awoken by a tapping noise. She follows a jumping mouse through a small tunnel and emerges into an idealized parallel world through the little door.
There she meets the strange, button-eyed versions of her parents – her "other mother" and "other father." They dote on Coraline, providing her with delicious food, including a chicken pot pie made just the way Coraline likes it. Her vibrant "other father" shows Coraline his extraordinary garden filled with anomalous singing flowers. He explains he's able to cultivate them because he has more time for gardening in this world.
Article Continues Below Advertisement
Coraline has an enjoyable outing watching a mouse circus orchestrated by her neighbor Mr. Bobinsky, an eccentric Russian man training jumping mice. In this world, his circus is a marvelous success rather than the failure that it is in her regular life.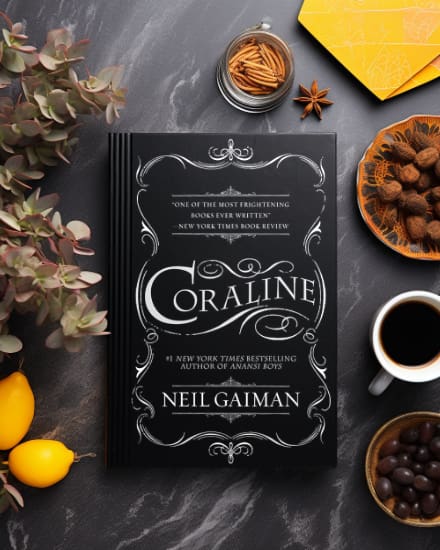 Coraline later visits the aging former burlesque dancers downstairs, Miss Spink and Miss Forcible, who perform a youthful burlesque act from their glory days. Their show and conversation are full of hilarious innuendo that an adult population watching the film is sure to appreciate.
The button-eyed other mother tells Coraline this world was created just for her, inviting her to stay forever. She says to become one of them, Coraline would just need to allow her "other mother" to sew large black buttons over her eyes.
Horrified, Coraline refuses and tries to escape, but the other mother transforms into a spindly, skeletal witch, revealing herself as the creature who crafted this world, known as the Beldam. Furious at Coraline's denial, the Beldam imprisons her in a dark parallel world as punishment.
There, Coraline meets the ghosts of three children who had fallen into the Beldam's trap in the past, lured by the promise of an ideal life tailored to their desires. They allowed the Beldam to replace their eyes, only to have their souls stolen, trapping them forever. The ghosts implore Coraline to find their stolen eyes so their souls may be freed. Coraline vows to help them.
Article Continues Below Advertisement
Aided by a sarcastic talking cat able to freely travel between worlds, Coraline escapes back through the door to her regular life. However, she soon realizes her parents are missing from this world as well. In their place is only a cold, eerie snow globe. Coraline knows it is up to her alone to rescue her parents from the evil Beldam. The courageous Coraline decides she must challenge the witch by beating her at her own game.
Coraline returns to the other world and proposes a bet with the Beldam: if Coraline can locate the ghost children's eyes and find her parents within the allotted time, the witch must free all her victims. After many close calls, Coraline succeeds in cleverly tricking the witch, destroying the evil Beldam's severed hand, and burying the enchanted door key to permanently seal off the portal between worlds.
RelatedWhat Are The Elements of Dark Fantasy?
Though her parents reappear safely in their world with no memory of the ordeal, they finally pay more attention to Coraline's needs, having completed their gardening manuscript. Coraline savors her hard-won loving family, though she sometimes wonders if the ghost children were truly freed. This haunting question lingers like the faint outline of a sealed-up door.
Was The Book Better?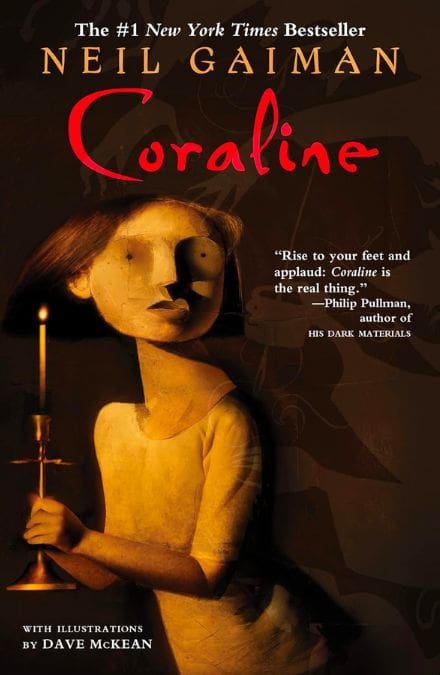 Gaiman's novella masterfully draws readers into an unsettling yet wonderfully imaginative world. Selick's film adaptation translates the creepy mood beautifully through the medium of stop-motion animation. The photographs bring the doll-like characters eerily yet whimsically to life.
The film expands the story in clever ways, like inventing the character Wybie, a local boy around Coraline's age. Voiced by Keith David, the sarcastic cat provides amusing commentary on the strange proceedings.
Dakota Fanning excellently embodies the brave, resolute Coraline. Though condensed at times, the film deftly captures the tone and humor of the book while visualizing its creepy alternate universe. The animation style heightens the story's surreal quality, sweeping viewers along on a thrillingly spooky journey.
Both renditions plunge audiences into an alluringly unnerving world where nothing is as it seems. The tempting promise of an ideal life tailored to one's desires comes with a terrifying price. Gaiman's fiendishly inventive premise about replacement and entrapment leaves lingering unease behind the narrative's whimsical flourishes. We find ourselves drawn back again and again to unravel the dark mysteries of this modern fairy tale.
RelatedThe Rise Of Dark Fantasy: A Discussion
Enjoying this episode? Be sure to check out all of our coverage of the genre over at https://fully-booked.ca/. We're a listener-supported podcast! Please consider pledging and helping Fully Booked to grow our library over at https://ko-fi.com/fullybooked, or by leaving us a 5-star rating and review wherever you're listening. Thanks, bookworms, and don't forget to keep on reading.